Thursday, February 27, 2014
Guest Cellist Douw Fonda Performs with SSO Mar. 8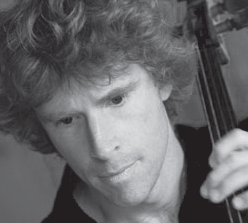 SALISBURY, MD---Guest cellist Douw Fonda joins the Salisbury Symphony Orchestra at Salisbury University (SSO) during its inaugural concert of 2014, 7:30 p.m. Saturday, March 8, in Holloway Hall Auditorium.

Directed by Dr. Jeffrey Schoyen, the orchestra features Vivaldi's Double Cello Concerto, Mozart's Prague Symphony, Gounod's Petite Symphony for Winds, Bach's Concerto for Violin and Oboe, and Dvorak's "Silent Woods" and "Rondo," both for cello and orchestra.

A resident of the Netherlands since 1994, Fonda received his formal training at the Eastman School of Music in Rochester, NY. He played with the Cleveland and Juilliard quartets and performed as a soloist with orchestras in New York and Boston. Today, he is active with Baroque and chamber ensembles including the Vespucci String Quartet, Benjamin Franklin Trio and Musica Rossi. He also is assistant principal cellist with the Netherlands Philharmonic Orchestra.

Admission is $20, $15 for seniors, $5 for children 18 and under and non-SU student ID holders. The concert is sponsored by Kuhn's Jewelers, Eastern Shore Coffee & Water, Merrill Lynch Wealth Management, Staples & Associates Insurance & Finance and Erick Sahler Serigraphs.

For tickets visit www.SalisburySymphonyOrchestra.org or the Guerrieri University Center Information Desk.