Friday, November 4, 2011
Gering Keynotes SU Veterans Day Ceremony Nov. 11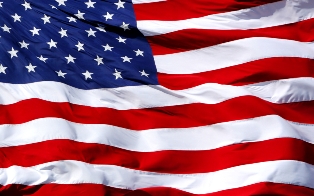 SALISBURY, MD---Col. George "Buzz" Gering (ret.) served in the military for 33 years, including as a bomber pilot during World War II, before retiring from the U.S. Air Force in 1975. He then taught history at SU for more than three decades, starting in 1978.

Gering returns to the University as the keynote speaker during this year's SU Veterans Day ceremony, honoring veterans and current members of the military at 2 p.m. Friday, November 11, on the steps of Holloway Hall.

Other participants include President Janet Dudley-Eshbach, the SU ROTC color guard and Student Military and Veterans Association President Jason Hillestad.

The association also hosts a fundraiser for LCpl. Caleb Getscher, a Maryland Marine who was hit by an IED while serving in Marjah, Afghanistan, resulting in the loss of both of his legs and his left arm. Getscher, a father, son and brother, is recovering at Bethesda Naval Hospital.

Donations for Getscher will be collected at a table during the ceremony. Contributions may be sent in advance to Salisbury University Veterans Office, Holloway Hall Room 120, 1101 Camden Ave., Salisbury, MD 21801. Checks should be made payable to "Student Military and Veterans Association."

Light refreshments follow the ceremony. Admission is free and the public is invited.

For more information call 410-543-6030 or visit the SU Web site at www.salisbury.edu.