Fulton Faculty Colloquia Series Continues Through November 29
Friday September 16, 2011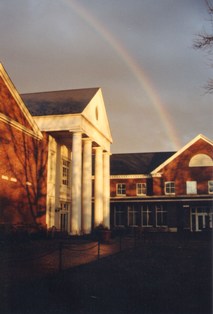 SALISBURY, MD---Faculty in Salisbury University's Charles R. and Martha N. Fulton School of Liberal Arts share their research and expertise during this fall's Fulton Faculty Colloquia series.
Presentations are 3:30 p.m. select Tuesdays from September-November in Teacher Education and Technology Center Room 152, unless otherwise noted. Topics and speakers include:
September 20 – "The Genre of Latin-American Testimonio in the 21st Century" with Dr. Louise Detwiler, associate professor of Spanish
October 18 – "An American Oskar Schindler? Paul V. McNutt and Jewish Refugees to the Philippines, 1938-1939" with Dr. Dean Kotlowski, professor of history (TETC Room 153)
November 15 – "Democracy and College Student Voting" with Dr. Michael O'Loughlin, professor of political science
November 29 – "Free Will and the Self in Buddhist Philosophy" with Dr. Joerg Tuske, associate professor of philosophy
Sponsored by the Fulton School, admission is free and the public is invited. Light refreshments will be served. For more information call 410-543-6450 or visit the SU Web site at www.salisbury.edu.