Friday, April 20, 2012
Fourth SU Classical Guitar Festival Scheduled Saturday, April 21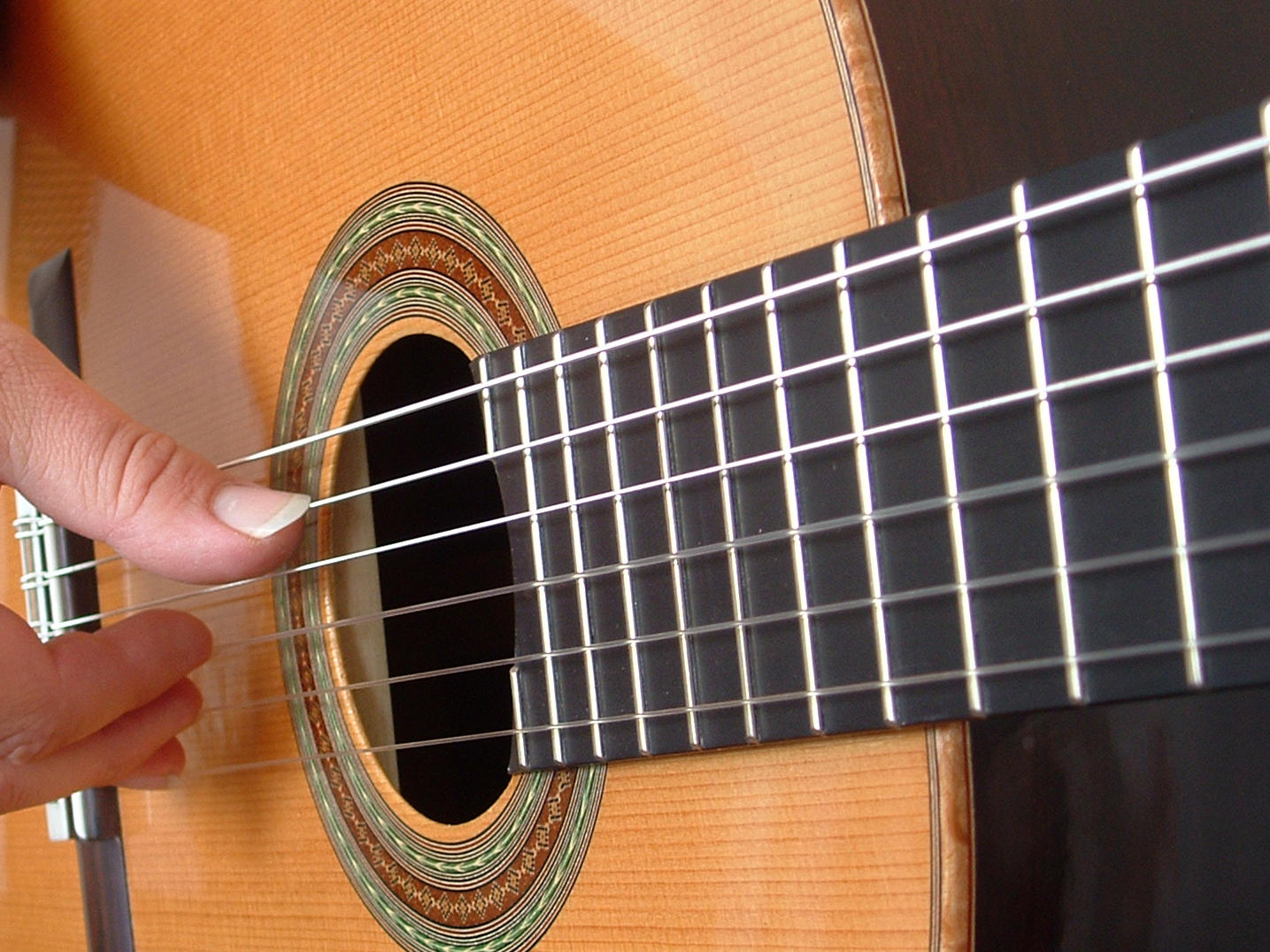 SALISBURY, MD---Young guitarists have the opportunity to participate in Salisbury University's fourth annual Classical Guitar Festival and Competition on Saturday, April 21, in Holloway Hall.

With full registration, students may perform in master classes for nationally and internationally acclaimed guitarists, compete in performance and play in an ensemble during the festival.

Participants may register online or during Saturday check-in from 9-9:30 a.m. in the Great Hall of Holloway Hall. Master class teachers and performers include Michael Newman, Laura Oltman, Daniel Boring, David J. Pace, Chris Braddock, Doug Seth and Danielle Cumming.

Newman and Oltman comprise the Newman and Oltman Guitar Duo, whose performance culminates the festival at 5 p.m. in Holloway Hall Auditorium. The public is invited. The Washington Post hails the duo as "a revelation to hear." Together, Newman and Oltman have performed on five continents, collaborating with diverse artists including composer/conductor Marvin Hamlisch and the Pittsburgh Symphony Pops, Black Swan featured violinist Tim Fain and author Frank McCourt (Angela's Ashes).

Boring specializes in such instruments as the Baroque, Classical and Romantic guitar; Baroque lute; and theorbo. He has performed throughout Europe and played in the United States with groups including the Philadelphia Bach Festival Orchestra, La Fiocco, the American Society of Ancient Instruments and the Vox Ama Deus Baroque Orchestra.

Drawing from experience as a guitarist, audio engineer and woodworker, Pace hand-builds concert guitars in his Baltimore workshop. At the festival, he presents the workshop "Understanding the Modes of Vibration as an Influence on Soundboard Design."

Braddock and Seth, members of the Mosaic String Duo, lead the workshop "Guitar as a Crossover Instrument." In this hands-on class, participants learn to play and compose pieces with rasgueados, golpes and other techniques, and compose a piece using them. These composer-performers are well known in the Delmarva guitar community.

Cumming, of SU's Department of Music, has performed in Europe, the United States and her native Canada. In addition to teaching guitar and popular music history, she also is a certified yoga instructor and has created and taught programs to help musicians prevent injuries and handle performance anxiety. She coordinates the festival.

Canadian composer Robert A. Baker has been commissioned to write the festival ensemble piece this year. Baker leads the participants in a rehearsal of the piece in the afternoon and the performance at the concluding concert.

During the competition, participants vie for more than $1,000 in cash prizes, over $800 in D'Addario and Planet Waves products, a guitar donated by the Kirkpatrick Guitar Studio and guitar care products from Pace.

Contestants compete in three age categories: 11 and under, 12-15 and 16-18. Registration deadline is Friday, April 20. For rules visit the festival Web site at www.salisbury.edu/guitarfestival. Parents may join their children in festival sessions.

Registration is $40 for participants, $15 for active parents, which includes all classes, activities and lunch. Classes are open to all ages; however, competitions are limited to guitarists ages 18 and under. Group classes and coaching are also available. To register an ensemble, e-mail Cumming at dmcumming@salisbury.edu.

Classes also are available for beginners. The Guitar from Scratch Level 1 class is for those who are new to guitar playing. The Level 2 class is for those who have some experience or who attended last year's Level 1 class and for those who seek to refresh their knowledge. Both are 10-11:15 a.m., and cost is $10. Participants should arrive by 9:45 a.m. To register, visit http://www.salisbury.edu/guitarfestival/2012/guitar_from_scratch.html.

Festival sponsors include the Dr. Maarten Pereboom, dean of SU's Charles R. and Martha N. Fulton School of Liberal Arts; the SU Department of Music; D'Addario Music Foundation; and Salisbury Wicomico Arts Council.

To pre-register or for more information, call Cumming at 410-677-3269 or visit the festival Web site.