Fall Fulton Faculty Colloquia Series Scheduled September 13-November 29
Wednesday August 10, 2016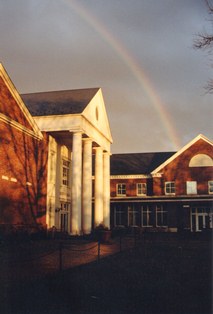 SALISBURY, MD---Faculty in Salisbury University's Charles R. and Martha N. Fulton School of Liberal Arts share their research and expertise during this semester's Fulton Faculty Colloquia series.
[Related Links]Presentations are 3:30 p.m. on select Tuesdays from September-November in Conway Hall Room 152. Topics and speakers include:
September 13 – "Staycation: A Work of Art" with Brooke Rogers, professor of art;
September 27 – "Promoting Diversity in Research, Teaching, Mentoring and Leadership: SU and Massey University (New Zealand) Partnership" with Dr. Chrys Egan, associate professor of communication arts;
October 11 – "Dispelling Ideology: Marx, Marcuse, Chomsky and the 2016 Presidential Election" with Dr. Mike O'Loughlin, professor of political science;
October 25 – "Photovoice as a Mechanism for Education, Advocacy and Empowerment: The Stand Up to Bullying Project" with Michèle Schlehofer, associate professor of psychology; and
November 29 – "Breaking the Bounds of Objectivity: Participatory Journalism for the New News Media" with Dr. Jennifer Cox, assistant professor of communication arts.
Sponsored by the Fulton School, admission is free and the public is invited. Light refreshments will be served. For more information call 410-543-6450 or visit the SU website at www.salisbury.edu.