Tuesday, March 26, 2013
Faculty, Students Present at Geospatial Technologies Conference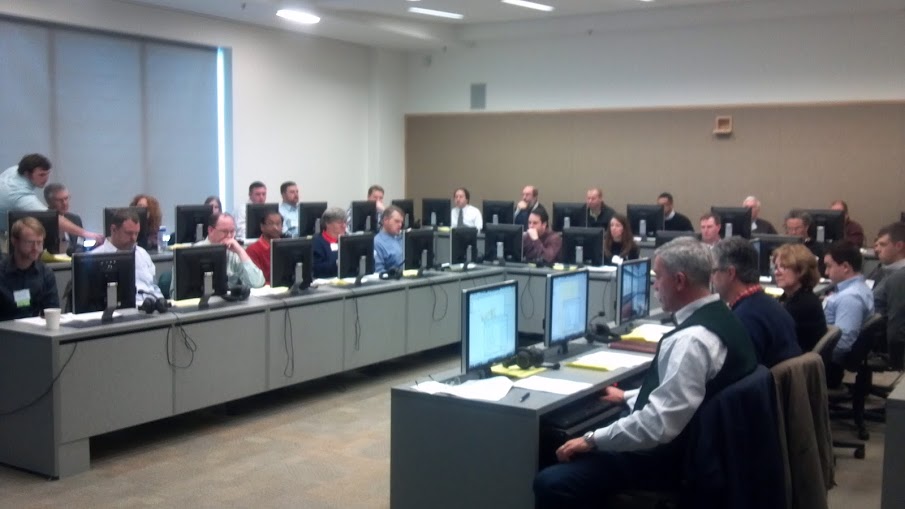 SALISBURY, MD---After presenting at a state conference on geospatial technologies, a Salisbury University professor and two graduate students have been applauded on a geoMusings blog.

Dr. Art Lembo, faculty in the Geography and Geosciences Department, along with Eric Flint and John O'Brien of Salisbury and Alexander Nohe of Bel Air, presented a 90-minute introductory workshop on "Free and Open Source GIS Software" at the TUgis conference in Baltimore.

They introduced participants to two products, Quantum GIS and PostGIS, through scenarios that included performing spatial analysis to assess impacts of a toxic release over a small town.

On the blog post, "The Best Thing I Saw at TUGIS 2013," Bill Dollins, a consultant with two decades of experience in the field, dubbed it the "one workshop that really caught my attention." He added that it "was very well-designed and presented a thorough overview of the capabilities of these two tools."

The students are all earning master's degrees in GIS Management. Lembo also is technical director of the Eastern Shore Regional GIS Cooperative at SU.

Over 500 GIS professionals attended the conference. For more information, call 410-543-6030 or visit the SU Web site at www.salisbury.edu.