Eighth SU 'Celebration of Great Composers' is Sunday, March 2
Thursday February 20, 2014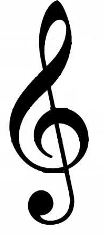 SALISBURY, MD---Salisbury University's Department of Music presents the eighth "Celebration of Great Composers" lecture and piano recital at 1 and 3:30 p.m. Sunday, March 2, in the Great Hall of Holloway Hall.
Founded by music faculty Luba Paskova in 2006, the series originated as a way to celebrate the 250th anniversary of Mozart's birth. This year's theme is "Viva Sonata!"
Performers include beginner to advanced students of Paskova, Donna Adler, Susan Boone, Dr. Linda Cockey, Camelia Lasley and Carole Lohmann. Highlights include Beethoven's "Sonata in C Minor No 8, op. 13" Pathétique, whose second movement is played by SU chemistry major Alex Vennos, as well as Mozart's "Sonata in F Major, K. 332" and "Sonata in G Major, K. 283." Other composers represented are Haydn, Gedike, Clementi and Kuhlay.
A $5 donation is requested at the door to benefit SU's Performing Arts Fund. The public is invited. For more information call 410-543-6385 or visit the SU website at www.salisbury.edu.