Thursday, September 18, 2014
Dr. Bozo Cerar Inaugurates SU's Ambassador Lecture Series Monday, October 6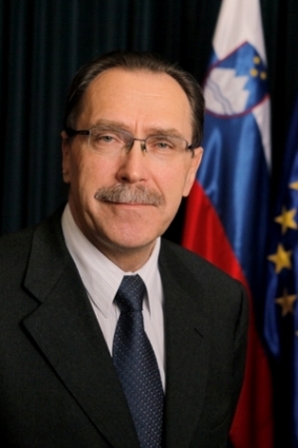 SALISBURY, MD---Dr. Bozo Cerar, ambassador of the Republic of Slovenia to the United States, inaugurates Salisbury University's Ambassador Lecture Series 7 p.m. Monday, October 6, in Holloway Hall Auditorium.

He speaks on "The International Court: From Nuremberg to Kampala and Beyond."

A career diplomat, Cerar joined the Yugoslav foreign service in 1974, after earning a law degree from the University of Ljubljana a year prior. His first overseas posting was in Sydney, Australia, as vice consul in 1977. In 1981, he was named secretary of the Slovenian Trade Union Committee for International Cooperation, a post he held until he became the first secretary of the Yugoslav embassy in Athens, Greece, four years later.

In 1990, he was named the Yugoslavian foreign ministry's head of department for western Europe. In 1991, as Yugoslavia was crumbling, he declared his allegiance to the newly formed Republic of Slovenia. Since then, he served as the nation's chargé d'affaires in London, then state undersecretary and head of the Office of the Minister of Foreign Affairs before earning his first ambassador post, representing Slovenia in Canada.

Since then, he has held multiple other positions, including serving as Slovenia's representative to NATO, as well as the country's ambassador to Poland. He became Slovenian's ambassador to the United States earlier this year.

Sponsored by SU's Cultural Affairs Office, admission to his talk is free and the public is invited. For more information call 410-543-6030 or visit the SU website at www.salisbury.edu.