Diriker Named Among 2013's Influential Marylanders
Monday February 4, 2013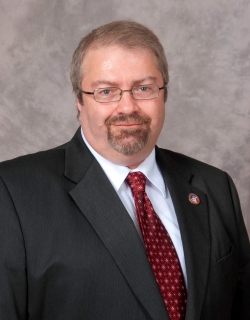 SALISBURY, MD---The founding director of Salisbury University's Business, Economic and Community Outreach Network (BEACON) has been named one of 2013's Influential Marylanders.
Dr. Memo Diriker was selected for The Daily Record honor, which recognizes those who have "made truly significant impacts in their fields and continue to be leaders in the state."
"Salisbury University is proud of Dr. Diriker; he is very deserving of this honor," said Dr. Diane Allen, SU provost and senior vice president of academic affairs. "In addition to teaching and providing opportunities for students to gain valuable experience within a widely-recognized outreach organization, his expertise is a vital resource to many in the community, and across the region and state."
The Baltimore-based business newspaper applauds successful citizens in nine categories, including education. Other winners include Under Armour Founder Kevin Plank, Baltimore Ravens Linebacker Ray Lewis, Chesapeake Bay Foundation President William Baker and University of Maryland President Wallace Loh.
At BEACON, an outreach of SU's Franklin P. Perdue School of Business, Diriker advises private, public and nonprofit sector organizations, and specializes in the use of scenario analysis and demographic, business and economic trend forecasting. He has led grants and sponsored research projects totaling over $16 million.
Initiatives he has founded or helped launch benefit the region and provide excellent learning experiences for SU students. These include Bienvenidos a Delmarva, GraySHORE, institutes for Mid-Atlantic Sales and Marketing and European-American Business, the 50+ Network for Creative Engagement, the Arts and Abilities Fund, Decisive Women, GeoDASH and GNAppWorks.
Diriker chairs the Council of Economic Advisors for Wicomico County, and is vice president of the Salisbury Area Chamber of Commerce and the Network of International Business Schools. He is a member of the Governor's Elderly Migration Task Force and serves on advisory boards for Kids of Honor, a program helping youth graduate from high-school, and Angarai International, Inc., an award-winning consulting service. He also is part of the Leadership Maryland Class of 2012.
In addition to co-authoring the book Self Marketing Advantage, he has written many articles in academic and practitioner publications, and is a sought-after public speaker and media contributor. He has earned the University System of Maryland Board of Regents Award for Excellence in Public Service.
Diriker is the second person from SU to be honored recently by The Daily Record. In September 2012, SU President Janet Dudley-Eshbach became the only University president to earn the newspaper's inaugural award for Maryland's Most Admired CEOs. She also has been among its Top 100 Women three times, placing her in the Circle of Excellence for that award.
Selected by Daily Record editors, the Influential Marylanders are recognized at a reception Thursday, March 21, at The Grand Lodge in Cockeysville, MD. For tickets, visit http://thedailyrecord.com/influential-marylanders/. For more details about Diriker's award, call 410-543-6030 or visit the SU Web site at www.salisbury.edu.