Monday, June 2, 2014
Delmarva Public Radio Hosts Membership Drive June 18-20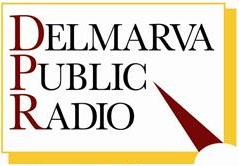 SALISBURY, MD---Delmarva Public Radio invites listeners to come "Sailing Into Summer" during its summer membership drive Wednesday-Friday, June 18-20.

The drive benefits the home of WSCL 89.5 FM and WSDL 90.7 FM. Those contributing $125 or more will receive a new maroon-and-gold Delmarva Public Radio T-shirt. To make a donation or volunteer to assist with the drive, call 410-543-6220 or visit the Delmarva Public Radio website at www.delmarvapublicradio.net.

In addition, the stations hosted an online auction through Sunday, June 8, with items ranging from a charter fishing trip and surfing lessons to goodie bags featuring popular Delmarva Public Radio shows such as Mountain Stage and eTown. For more information, visit the DPR website.