Thursday, November 20, 2014
Delmarva Public Radio Hosts Holiday Membership Drive Through Dec. 12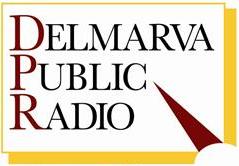 SALISBURY, MD---Delmarva Public Radio (DPR) has made its holiday wish list. At the very top: more members!

As 2014 comes to a close, the home of WSCL 89.5 FM and WSDL 90.7 FM celebrates with its annual Holiday Membership Drive from December 5-12.



"Listener support is the heart and soul of Delmarva Public Radio," said Angela Byrd, membership director.

The past year has been transitional for the stations. With members' support, DPR has upgraded key equipment, expanded programming and increased community presence, from co-sponsoring regional events to recording live performances for later broadcast.

The stations' future looks even brighter. Improvements expected in 2015 include a new, more reliable transmitter link; the replacement of aging transmitters; and an increase in locally produced programming. Opera returns to WSCL next year, as well, as World of Opera with Lisa Simeone debuts from noon-3:30 p.m. Saturday, January 3.

To make a donation, or for more information, call 410-543-6220 or visit the Delmarva Public Radio website at www.delmarvapublicradio.net.