Choptank Transport Announces $45,000 Gift for MASMI
Friday December 15, 2017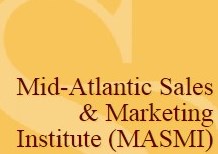 SALISBURY, MD---When Choptank Transport, Inc., partnered with Salisbury University's Franklin P. Perdue School of Business to found the Mid-Atlantic Sales and Marketing Institute (MASMI) Sales Program in 2015, CEO Geoff Turner called it a "great investment."
Recently, Turner announced an additional $45,000 gift from the Preston, MD-based transportation logistics coordinator to continue that investment as the institute's primary sponsor for the next three years.
"Choptank Transport has been a valuable resource for the Perdue School and its students for many years, providing internship and employment opportunities even before the Sales Program began," said Dr. Christy Weer, the school's dean. "We have seen the institute flourish in the past two years, thanks in large part to the company's support. We are thrilled to extend our partnership with Choptank as the program continues to thrive."
When the MASMI was established, under the direction of Dr. Amit Poddar of SU's Management and Marketing Department, it had 14 enrolled students and no dedicated classes or faculty. Today, some 75 students are enrolled in its Sales Program, which boasts three dedicated faculty members teaching six classes. SU also has added a sales minor for business and marketing students.
"In just the first two years, we've heard success stories from students who have pursued sales careers after graduation, as well as praise from their employers on the skills they developed through SU's Sales Program," said Poddar. "With Choptank's support, we are happy to be able to continue this initiative for the next class of future sales leaders."
Earlier this year, the MASMI became the 24th member of the national University Sales Center Alliance. On campus, it provides an academic program for students interested in sales, with financial and mentoring support from regional and national sales leaders, as well as resources such as scholarships, and job and internship fairs.
For more information call 410-543-6030 or visit the SU website at www.salisbury.edu.
SHARE