Carey, Faculty Honored at Fall Commencement Saturday, December 15
Monday December 10, 2012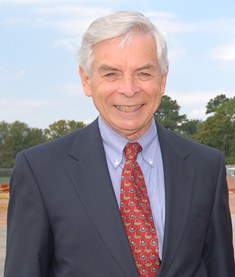 SALISBURY, MD---Upon his graduation from Salisbury University in 1956, E. Niel Carey was voted his class' Most Scholarly Man.
During the University's 87th-year Fall Commencement, he once again joins Salisbury graduates on the stage, this time to receive a different honor: the SU Alumni Association's Alumni Leadership Award. The ceremony is scheduled 2 p.m. Saturday, December 15, at the Wicomico Youth & Civic Center.
"Niel earned his B.S. in education from SU and dedicated most of the rest of his life to advancing career education," said Jayme Block, director of alumni relations and gift development. "During his tenure with the Maryland State Department of Education, he paved the way for career development for hundreds of thousands of students.
"He then shared his talents with the rest of the country as executive director of the National Career Development Association. In between, he found time to give back to a number of community and educational organizations, including his Alma Mater. When we think of alumni leadership, Niel Carey is the type of person who comes immediately to mind."
Carey graduated from Pittsville High School in 1948, enrolling at SU following four years with the U.S. Air Force, where he received the prestigious American Spirit Award. He earned his M.Ed. from the University of Maryland, College Park, in 1959 before embarking on his education career with Baltimore County Public Schools. In 1967, he joined the Maryland State Department of Education as supervisor of vocational guidance and state coordinator of career education. There, he developed a statewide plan for career education — one of the first in the United States. He also was honored by the Maryland Governor's Office for his contribution to gender equity in public schools.
In 1985, he became executive director of the National Career Development Association in Washington, D.C., where he managed national conferences, surveys and professional publications. He also co-founded the American Association for Career Education and held leadership positions with the American Counseling Association.
At SU, he served as president of the Alumni Association and chair of the Edward H. Nabb Research Center for Delmarva History and Culture board of directors. He also co-chaired the Teacher Education and Technology Center capital campaign. He and his wife, Helen, endowed one of the University's first undergraduate education scholarships and the inaugural graduate student grant in the Samuel W. and Marilyn C. Seidel School of Education and Professional Studies. They also have established a planned gift endowment to create a family history research room at the Nabb Research Center.
In addition to Carey, the SU Alumni Association also honors four SU faculty at Commencement with the annual Faculty Appreciation Awards. This year's recipients are Drs. T. Paul Pfeiffer of the Charles R. and Martha N. Fulton School of Liberal Arts, Judith Stribling of the Richard A. Henson School of Science and Technology, Ken Smith of the Franklin P. Perdue School of Business and Teena Gorrow of the Seidel School.
The Commencement speaker is Celeste Reeb of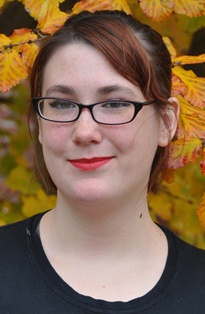 Georgetown, DE, a senior English major with a concentration in literature. She chose SU for the strength of its English program, as well as its offering of a film studies minor, adding that she thought the campus was just the right size for her — large enough to allow her to explore, but small enough that she did not feel like "just another number."
In her speech, she discusses her transformation from a young student who called her mother "dozens of times a week" about how she feared she would fail every class to a confident graduate excited about the possibilities she hopes her degree will bring. She credits several faculty members for helping her with that transition, including Drs. David Johnson, Elsie Walker and Chris Vilmar, all of the English Department.
In her final days as an SU undergraduate, she offered some advice to her fellow classmates: "Don't let the world beat you down. People have dreams, and it's important not to let those go, even if you have to put them on the back burner for awhile."
Among undergraduates, 510 students receive the Bachelor of Science and Bachelor of Arts. Some 96 receive master's degrees.
Admission to Commencement is by ticket only. A reception at the Civic Center follows. For more information call 410-543-6030 or visit the SU Web site at www.salisbury.edu.