Thursday, November 7, 2013
'Adventures in Ideas' Series Tackles U.S. Violence Nov. 16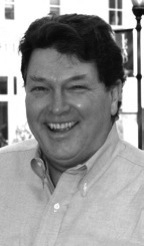 SALISBURY, MD---The Newtown Elementary School massacre and Boston Marathon bombing are recent manifestations of the challenge of violence the United States has faced since its fight for independence in 1776.

Salisbury University's Adventures in Ideas humanities seminar series tackles the country's turbulent past during the presentation "Gunfighter Nation: Violence and Nonviolence in America" with SU history professor emeritus Donald Whaley. His presentation is 10 a.m.-3 p.m. Saturday, November 16, in Teacher Education and Technology Center Room 179.

Whaley pays special attention to the assassination of President John F. Kennedy during on the 50th anniversary month of his death, as well as U.S. traditions that have offered nonviolent alternatives to violence.

Whaley, whose family foundation established the Adventures in Ideas series, won the Distinguished Faculty, Outstanding Faculty and Alumni Appreciation awards during his career at SU. For more than 30 years he taught classes on the history of the South. His essays about Southern history and culture have appeared in Literature/Film Quarterly, Tennessee Historical Quarterly, Magill's Literary Annual, International Social Science Review and Pacific Northwest Quarterly.

Sponsored by the Charles R. and Martha N. Fulton School of Liberal Arts and Whaley Family Foundation, the Adventures in Ideas series is designed to replicate the college learning experience without grades or tests. Upcoming topics include "Alfred Hitchcock: Sight, Sound, Impact" on Saturday, February 15.

Admission is $30 per seminar, and advance registration is required. Coffee, lunch and snacks are provided. To register call 410-543-6450 or e-mail dmcarey@salisbury.edu. For more information visit the SU website at www.salisbury.edu.