SU Faculty, Students Help Make Parsons Cemetery Pet Garden a Reality
Tuesday March 14, 2023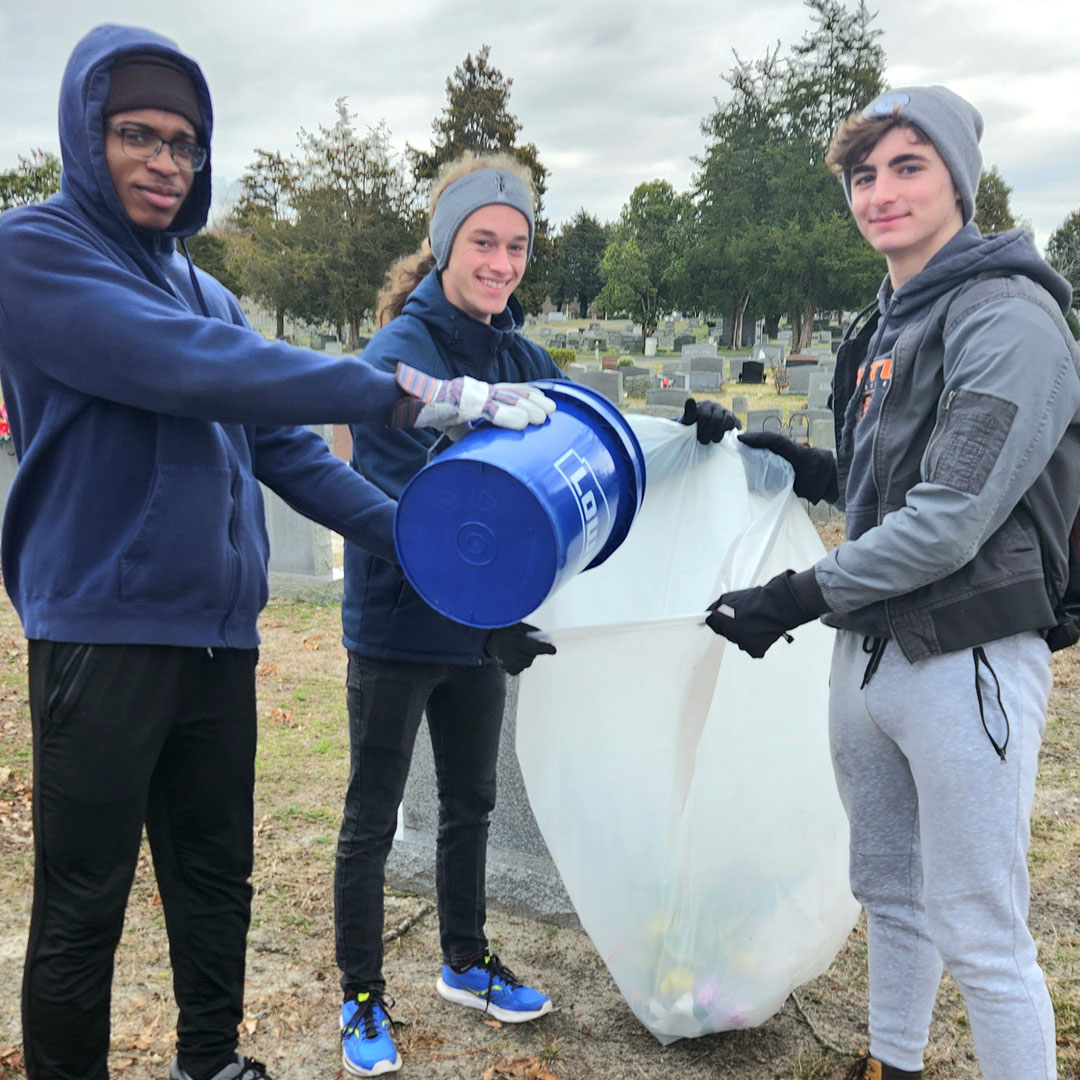 SALISBURY, MD---Historic Parsons Cemetery, overlooking Johnson's Lake, has always attracted animals.
Well, animal owners anyway.
Cemetery grounds crew have caught them trying to bury their departed pets in unused plots purchased by others. One man told cemetery staff he planned to have his dog stuffed, then buried with him in his coffin when he died.
According to Rick Fahey, chair of the Parsons Cemetery Advisory Committee, the most remarkable story was of Fred Grier, who as a young man helped fight the great Salisbury fire of 1886. He later became fire chief, and when a favorite horse, which helped pull the Steam Pumper used to fight fires, died, Grier had the horse buried in the family plot.
His relatives and friends were sworn to secrecy, but GPR (ground-penetrating radar) confirms a large disturbance there.
"Animals play a special part in our lives and deserve a special resting place when they leave us," said Fahey.
On Saturday, March 18, at 1 p.m., Parsons dedicates its Delmarva Pet Garden and unveils its new statue of St. Francis, the patron saint of animals, which will overlook the garden and its memorial brick pathway.
Pet lovers are invited to bring their furry friends for a blessing of the animals by Father David Michaud, rector of St. Peter's Episcopal Church. Pet photo ops with St. Francis and a walk through the grounds follow.
"In planning the garden, we discovered not many formal resting places for animals exist on the Eastern Shore. One source said this is only the second one," said Fahey. "We think Parsons would be a comforting spot for pets owners to visit."
Though owned by St. Peter's, which donated the statue, Parsons has an advisory board with a large number of community members. A point of pride, Parsons was the first cemetery to win a Community Choice Award by Preservation Maryland, the state's oldest and largest preservation organization.
Dr. Brent Zaprowski, Salisbury University professor of geography and geosciences and advisory board member, has played a leading role in pet garden development. Earlier, he and colleague Stuart Hamilton, also of the Geography and Geosciences Department, helped SU students transform the cemetery through technology.
For example, they used drones and global positioning systems to discover hundreds of unmarked veterans' graves. Soldiers from as early as the War of 1812 are interred at the property. Preservation Maryland praised the Victorian-era cemetery for such 21st century thinking.
Visitors note the careful maintenance, done in partnership with Holloway Funeral Home and volunteers including students from SU's Glenda Chatham and Robert G. Clarke Honors College, who have engaged in spring cleanup for several years, Zaprowski said.
This beauty also impressed Preservation Maryland, noted Carol Smith, an advisory board member with a keen interest in history.
"Today, Parsons is a valuable community asset: an operating cemetery, an outdoor history museum, a community park, a veteran's memorial," she said. "And now, pets are welcomed."
For more information about the cemetery, call 410-749-6571 or visit its website.
Learn more about opportunities to Make Tomorrow Yours at the SU website.