Terrill Memorial Scholarship Donation to Assist SU Education Interns
Thursday September 22, 2022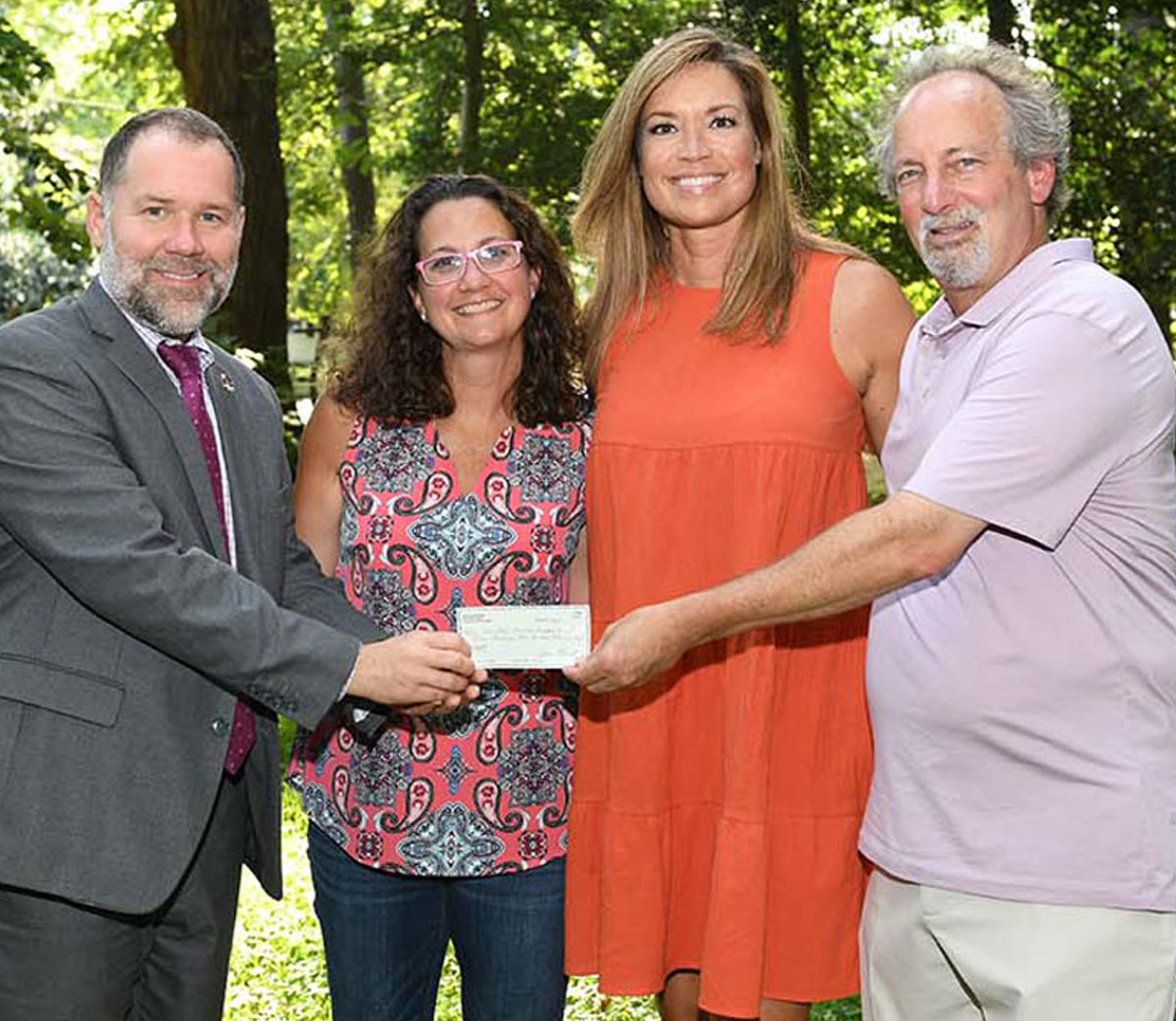 SALISBURY, MD---When Dr. Brandy Terrill '94, M'00, Salisbury University associate professor of early and elementary education, passed away in January 2021, she was missed by more than just her SU colleagues.
In the 1990s, Terrill earned the affectionate nickname "Princess Nerd" as a leader of Camp Odyssey, an award-winning summer day camp program that has served Salisbury and Delmarva area residents for more than three decades.
The organization recently paid tribute to Terrill and another 1990s camp leader, "Queen Nerd" Jamey Lee Griswold Landon '88, M'96, through its inaugural Nerd Golf Tournament. The event raised some $7,000, including $3,500 for the Dr. Brandy Starkey Terrill Memorial Scholarship at SU.
The scholarship provides support for education majors in their final internship years, reflecting Terrill's passion for supervising SU interns in local schools.
"Brandy was a very special person, not only to those of us who knew her at SU, but to the hundreds of children whose lives she impacted through Camp Odyssey and other programs," said Jason Curtin, SU vice president of University advancement and external affairs, and executive director of the SU Foundation, Inc. It's fitting that these funds will go to assist SU students who, like her, have made a commitment to dedicate their lives to the education and betterment of youth."
Curtin accepted the donation from the camp's founder and executive director, Dr. Harlan Eagle, and event organizers Nancy Nibblett '94 and Jamie Reynolds '99.
An additional $3,500 from the tournament's proceeds benefited the Queen and Princess Nerd Fund, providing scholarships for local students to attend Camp Odyssey, in memory of Landon and Terrill. The 2023 Nerd Tournament is scheduled Friday, August 11, at Green Hill Yacht and Country Club.
Learn more about the Dr. Brandy Starkey Terrill Memorial Scholarship fund at SU or make a donation.
Learn more about how SU students and faculty are exploring opportunities for greatness and making tomorrow theirs at the SU website.