Perdue School Earns WRDS-SSRN Innovation Award
Thursday September 15, 2022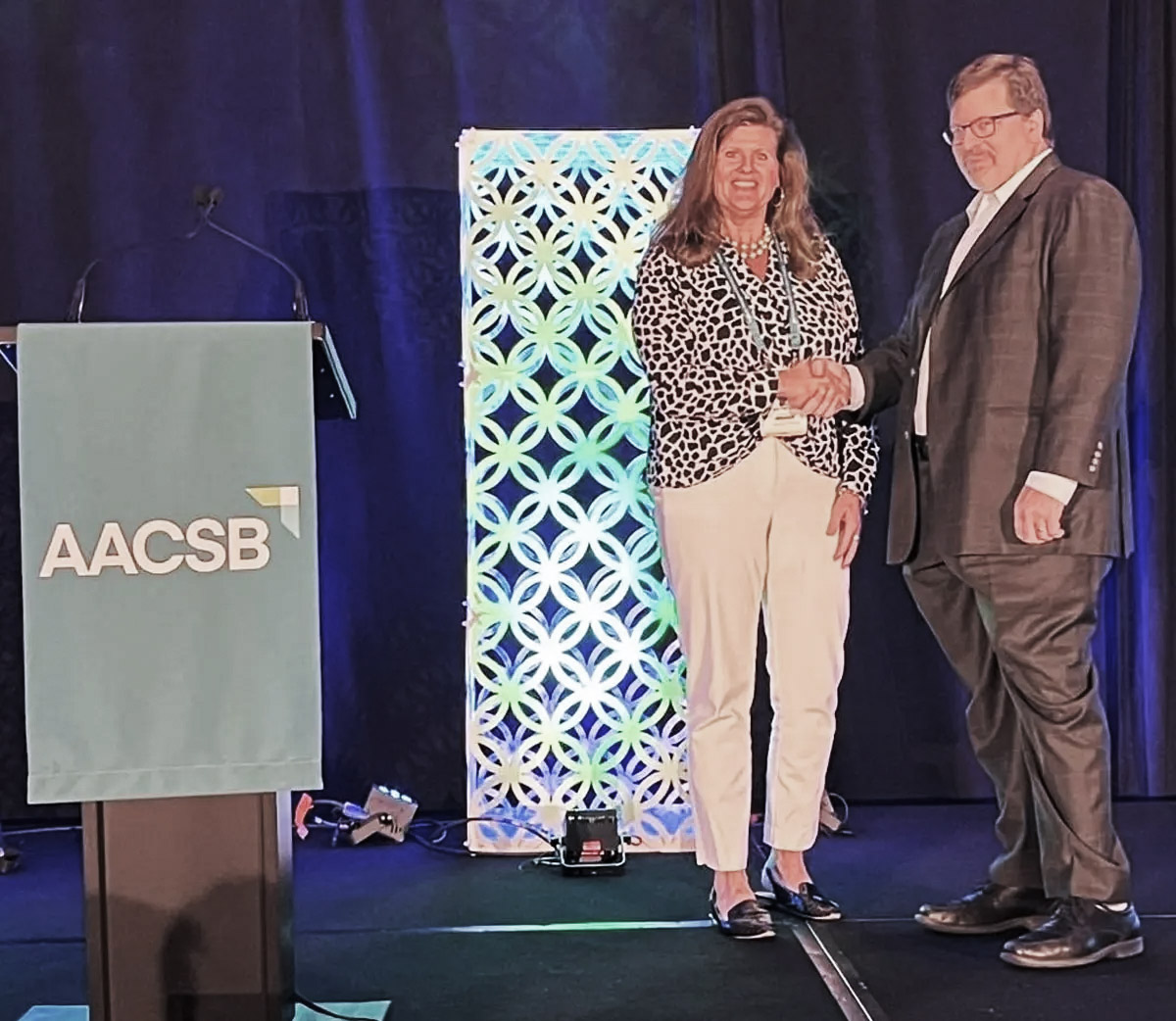 SALISBURY, MD---Salisbury University's Franklin P. Perdue School of Business has been named the recipient of the sixth annual WRDS-SSRN Innovation Award for the North American region.
As a part of the Wharton School of the University of Pennsylvania, WRDS enables comprehensive thought leadership — democratizing data access and giving global users the power to analyze complex information through curated research and analytics tools. SSRN is a worldwide collaborative of more than 2 million users that is devoted to the rapid worldwide dissemination of research.
The award recognizes one rising business school each year from North America, Europe and Asia Pacific regions.
"The WRDS-SSRN Innovation Award is presented to schools that have made a commitment to research, with an increase in publications and citations as a result of that commitment," said Dr. Christy Weer, dean of the Perdue School. "This is not only a great honor for the Perdue School as a whole, but for the many faculty and students who have facilitated that research in recent years."
The award was presented at this year's annual AACSB Americas Accreditation Conference in Atlanta. A global business education network, AACSB connects educators, students and businesses, and is a leading accreditor of business schools worldwide. The Perdue School is among its 950 accredited educational institutions.
Learn more about how SU students, faculty and staff are exploring opportunities for greatness and making tomorrow theirs at the SU website.