Former SU President Charles Wight Receives Citation from Maryland Governor Larry Hogan
Monday August 22, 2022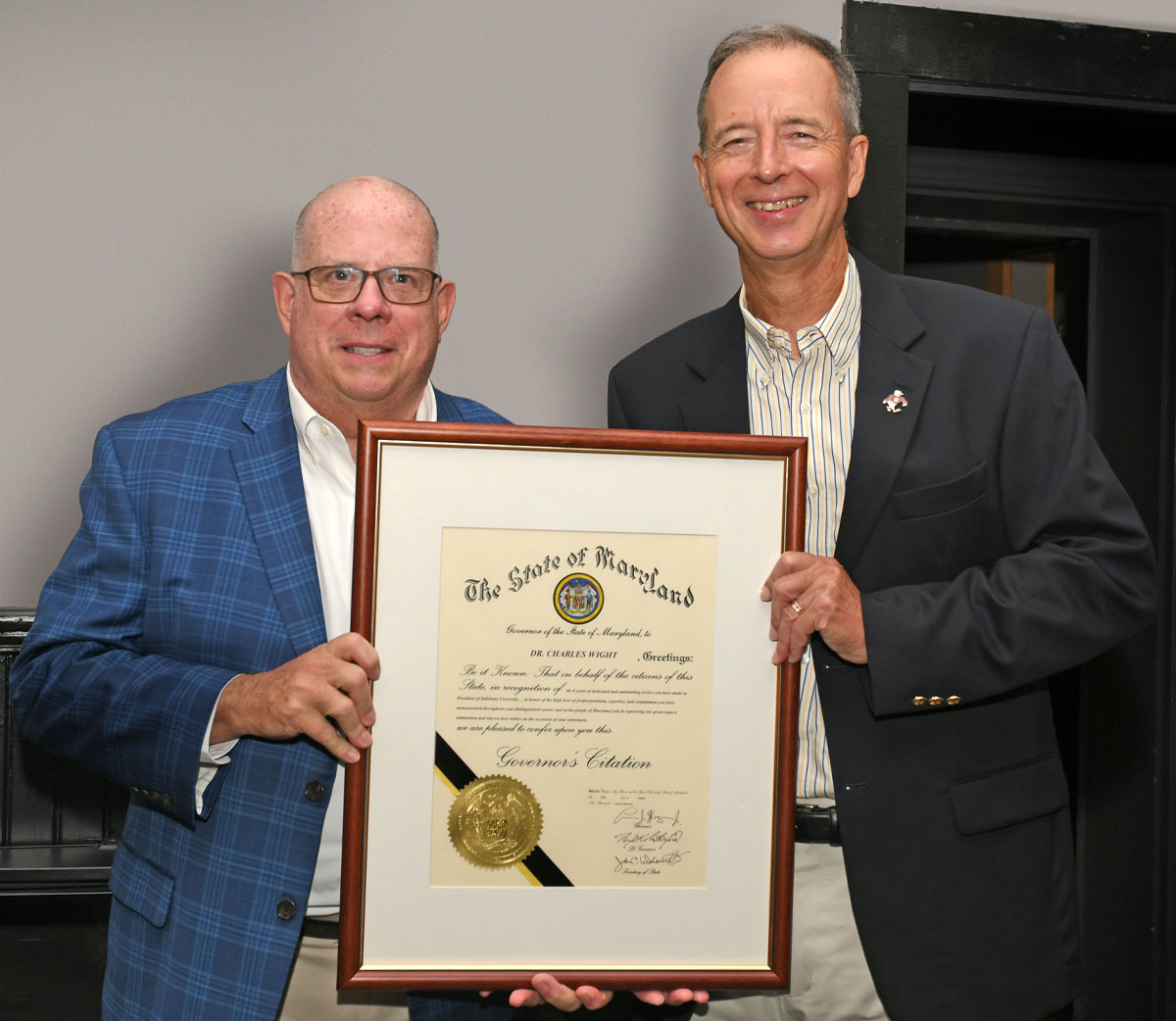 SALISBURY, MD---Maryland Governor Larry Hogan, left, recently honored former Salisbury University President Charles Wight with a citation recognizing his leadership and dedication to SU.
Wight became the University's ninth president in 2018, retiring in July 2022. During his tenure, the University made strides in many areas, including academics, affordability and community engagement.
Under his leadership, SU completed "We Are SU: The Campaign for Salisbury University," a $75 million initiative representing the largest fundraising effort in campus history; launched its College of Health and Human Services; and announced the endowment of its Glenda Chatham and Robert G. Clarke Honors College.
During that time, the University also opened new facilities including the Dave and Patsy Rommel Center for Entrepreneurship; an enhanced 3-D arts studio; and a Center for Equity, Justice and Inclusion, named in Wight's honor upon his retirement.
Wight will return to the classroom this fall, teaching in SU's Chemistry Department.
Learn more about how SU students, faculty and staff are exploring opportunities for greatness and making tomorrow theirs at the SU website.
SHARE