SU Art Galleries Hosts 'Dusty Funk' August 29-October 28
Tuesday August 2, 2022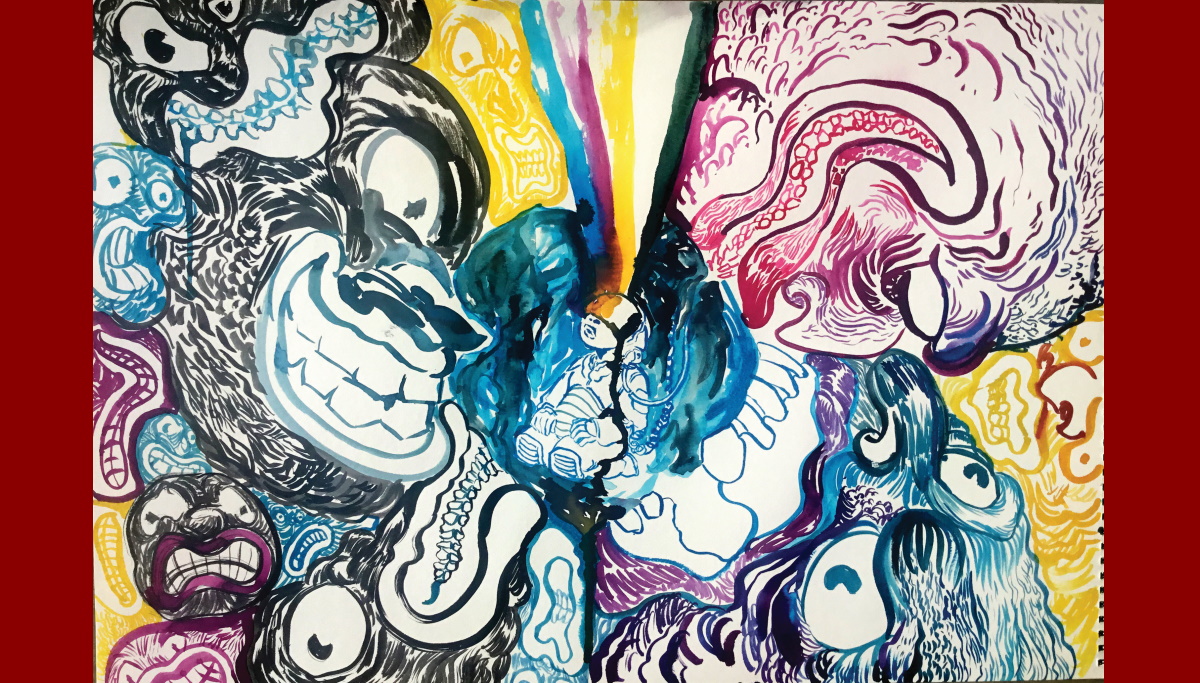 SALISBURY, MD---Salisbury University Art Galleries Downtown (SUAGD) displays the work of David Brame during the exhibition "Dusty Funk: Black Tundra" August 29-October 28.
An artist talk is 5:30 p.m. Thursday, September 8.
"Dusty Funk" is a series of mixed media art experiences based on an evolving set of dynamic illustrations that comprise a psychedelic Afrofuture space opera.
Brame is a proudly "blackity black" comics creator, Afrofuturist and scholar whose work explores issues of race and identity in the context of the American South, Black Gothica, mysticism and the African diaspora. He recently contributed to the book Sanford Biggers: CODESWITCH, published by Yale University Press.
This event is part of SU's "Africa and the World" fall cultural events series, which highlights the cultures associated with Africa, as well as African peoples in diaspora.
Admission is free and the public is invited.
For more information call 410-548-2547 or visit the SUAG website.
SHARE