SU Hosts Summer Student Research Showcase September 1
Wednesday August 17, 2022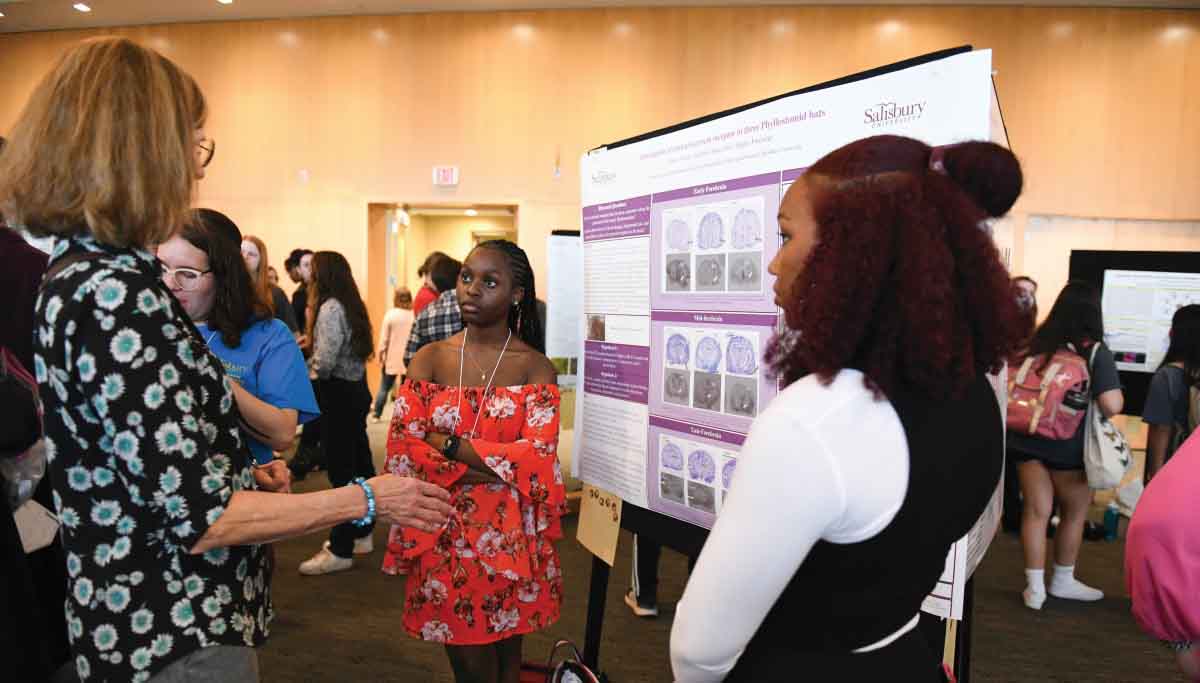 SALISBURY, MD---Salisbury University's Office of Undergraduate Research and Creative Activity (OURCA) hosts its annual Summer Student Research Showcase 3:30-5 p.m. Thursday, September 1, in the Patricia R. Guerrieri Academic Commons Assembly Hall.
From projects involving flying squirrels to environmental impacts and historical African American leaders of the Eastern Shore, SU students spent the summer conducting sponsored research in their fields of study. The showcase gives them a platform to discuss their work and findings.
Admission is free and the public is invited. Light refreshments will be served, sponsored by OURCA and the Richard A. Henson School of Science and Technology. Those planning to park on campus must register in advance for a free parking pass.
For more information call 410-546-1674 or visit the OURCA webpage.
SHARE