SU Alumnus Sansom '21 Earns Hertog Fellowship
Monday August 1, 2022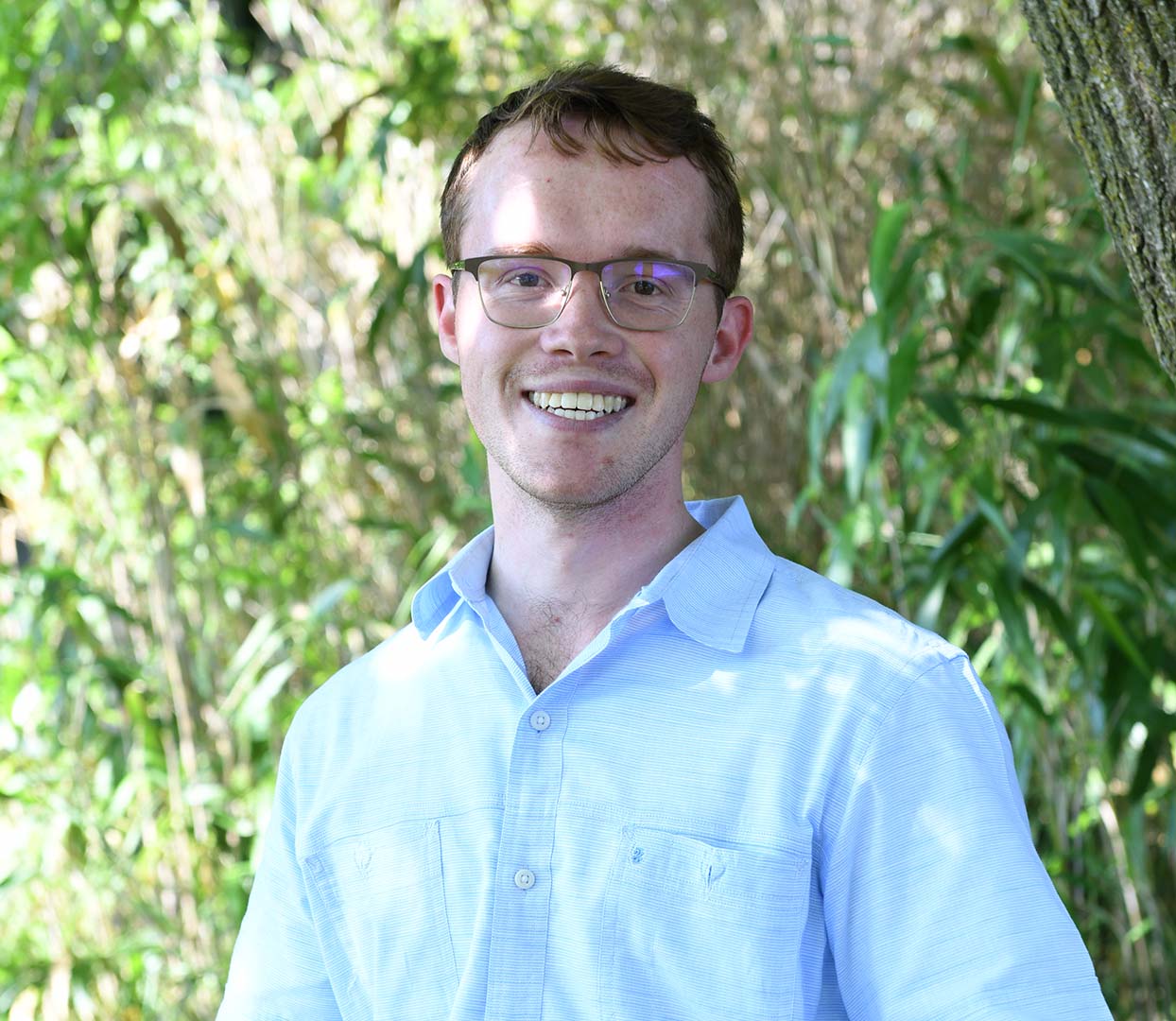 SALISBURY, MD---Salisbury University alumnus Nate Sansom '21 was still a student when SU launched its new brand, "Make Tomorrow Yours."
As the Eden, MD, resident continues to win scholarship and fellowship opportunities, he may be adjusting what he thought "tomorrow" would look like for him, but he's certainly making it his own.
Sansom's plan, after earning his B.S. in political science and conflict analysis and dispute resolution, had been to attend law school in fall 2022. However, after earning a pair of post-graduate opportunities, including earning a Hertog Fellowship, Sansom decided to defer law school by a year.
The Hertog Fellowship for political studies is a competitive opportunity, with no more than 36 students or recent graduates selected for the program. It provides a six-week residential fellowship at the University of California Washington Center in Washington, D.C., where the cohort hears from experts and dives into deep discussion on topics affecting society, delving into philosophical discussion as well as political aspects.
Lecturers for the program are from major research institutions and think tanks, as well as members of Congress, discussing topics such as virtue and power, American political order and contemporary American politics, among others.
"They have prominent individuals in politics and government both who are popular in what they're doing, but also those who have been mavericks, who have spoken out against the mainstream and stood for their values and what they believe in," Sansom said. "The Hertog Foundation really does value diversity in thought – they have conservative leaders and progressive leaders all coming together."
Part of Sansom's interview process included a deep discussion into his own political background as a Republican working in the office of a Democratic mayor in the City of Salisbury, and his ideological similarities to Republican Maryland Governor Larry Hogan. While Sansom initially thought the interview did not go well, he now believes part of the reason he was selected was his willingness to be open to differing opinions.
"I absolutely think there is going to be a dialogue both amongst the cohort, the 36 of us, but also with the guest lecturers that they'll bring in," he said.
After completing the Hertog program, Sansom will spend 10 months in Slovakia as a Fulbright Scholar.
As for that new SU brand: "I think 'Make Tomorrow Yours' really hit exactly the right spot with what we can do as a comprehensive regional institution," Sansom said. "Growing up in Wicomico County, SU was always in the backyard, and I didn't intend to go to there, but it ended up being the right choice for me.
"I'm glad I made that final decision because over the past five years, while at SU and beyond, it's been amazing to see the number of opportunities that I've been afforded and doors that have opened. It takes a little bit of talent, but a lot of people in the right places."
Sansom credits Dr. Kristen Walton, director of SU's Nationally Competitive Fellowships Office; Dr. Andrew Martino, dean of the Glenda Chatham and Robert G. Clarke Honors College; and faculty including Drs. Brian Polkinghorn of the Conflict Analysis and Dispute Resolution Department and Adam Hoffman of the Political Science Department for their help during his academic career and for fostering an environment in which he could thrive.
Learn more about how SU students and faculty make tomorrow theirs at the SU website.
SHARE