SU Announces New Health Science Major
Tuesday June 7, 2022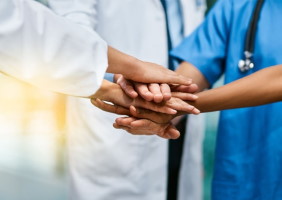 SALISBURY, MD---Salisbury University students looking to break into health care without narrowing their academic focus can now explore multiple areas of potential health professions with a new major, health science.
This comprehensive option in SU's College of Health and Human Services gives students the ability to build their own course trajectory that matches their preferred career track in the health professions. The major is also available as a minor.
"This highly flexible program has a socio-cultural focus, a soft skills component, and a clinical internship too, and it is here at SU at the right time, when the demand for health care professionals is increasing," said Dr. Margarita Treuth, director of the School of Health Sciences. "Our graduates then have the option to either enter the health care workforce directly or go on to graduate school."
Graduates with a health science degree can pursue jobs or graduate work in fields such as dentistry, dietetics, medical and pharmaceutical sales, occupational or physical therapy, patient care advocacy, medical assistants or scribes, research assistants and more.
For more information view the program webpage. For academic course requirements, visit the program catalog.
Learn more about how SU students and faculty are exploring opportunities for greatness and making tomorrow theirs at www.salisbury.edu.