Dr. Carolyn Ringer Lepre
Tuesday May 3, 2022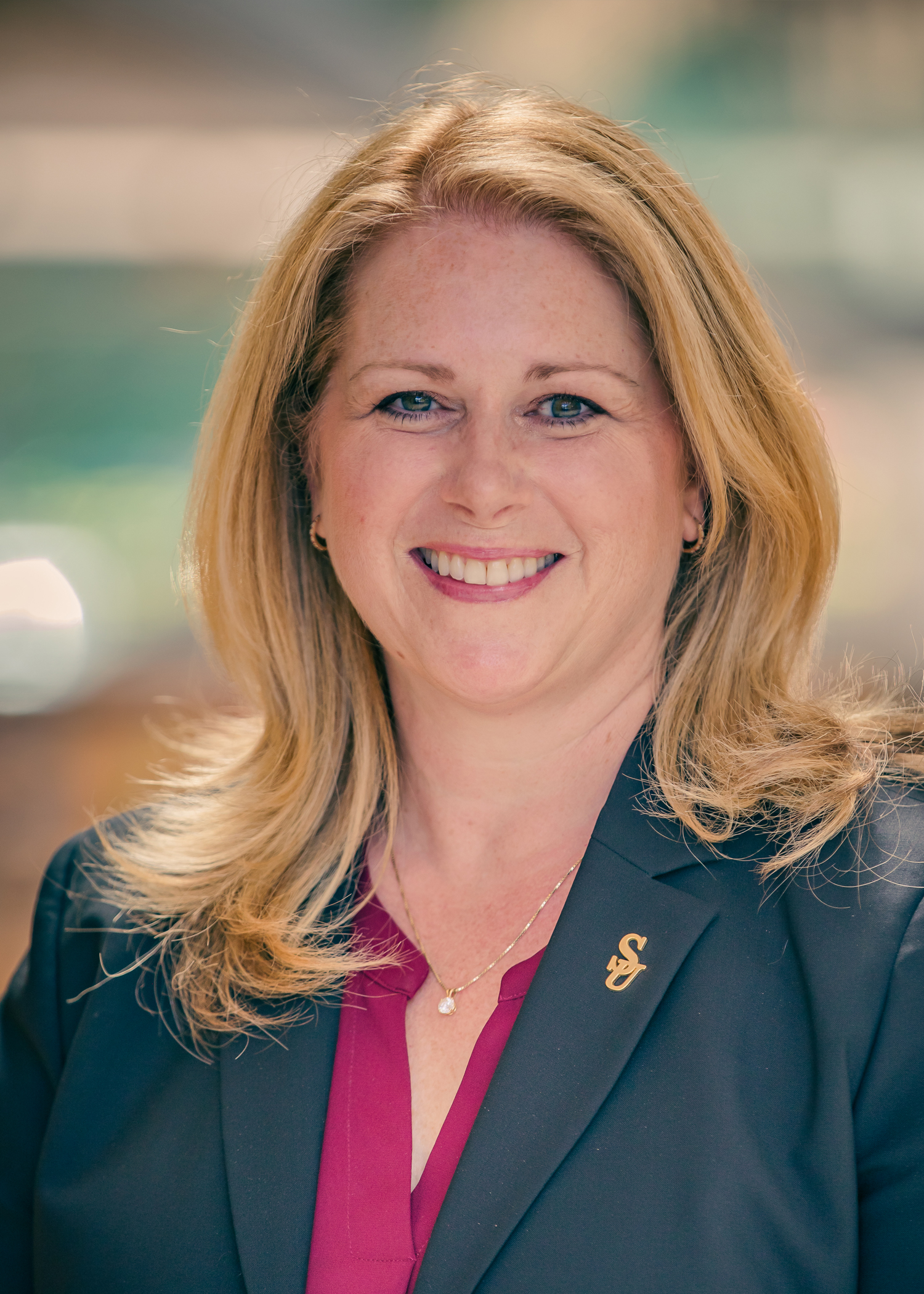 Dr. Carolyn "Lyn" Ringer Lepre became Salisbury University's 10th president on Friday, July 15, 2022. She came to the Delmarva Peninsula from Radford University in Virginia, where she formerly served as interim president.
Lepre began her academic career as a faculty member at California State University, Chico; the University of Tennessee, Knoxville; and Marist College in Poughkeepsie, NY. During her tenure at Marist, she served as chair of the Department of Communication and director of the college's Honors Program. In 2013, she was named assistant dean of Marist's School of Communication and the Arts, advancing to interim dean in 2014 and then dean in 2016.
She joined Radford as provost and vice president for academic affairs in 2020. In that position, she collaborated with the academic leadership team and the student-centered faculty and staff to advance critical initiatives designed to foster the delivery of high-quality academic programs and experiences, and support the university's strategic plan.
These endeavors included launching the Academic Success Center; launching a distinctive new general education curriculum, which empowers students to be in control of their coursework from day one and provides an individualized path to degree completion; establishing a stand-alone School of Nursing; establishing a partnership with the Appalachian School of Law that created dual-degree programs; and developing three online fast-track degree programs (R.N.-to-B.S.N., M.B.A., and M.S.N.).
In addition to her academic work, Lepre has extensive professional experience in the communication industry, having worked for various national publications and media outlets. Her research has focused on media representation of gender and diversity, health communication and mass communication education, and she has published more than 40 book chapters, refereed journal and conference articles. She also is the co-author of U.S. Media and Diversity (Wiley-Blackwell), now in its second edition, with a third edition in progress.
Lepre earned her B.A. in English and journalism at Miami University (OH), her M.S. in journalism from Ohio University and her Ph.D. in mass communication from the University of Florida.
A native New Yorker, Lepre has been married to her husband, Todd, since 1999. They have twin 19-year-old daughters, Sarah and Ainsley.
SHARE