'The Rivalries' Docu-Series Features Salisbury Men's Lacrosse, War on the Shore
Friday May 27, 2022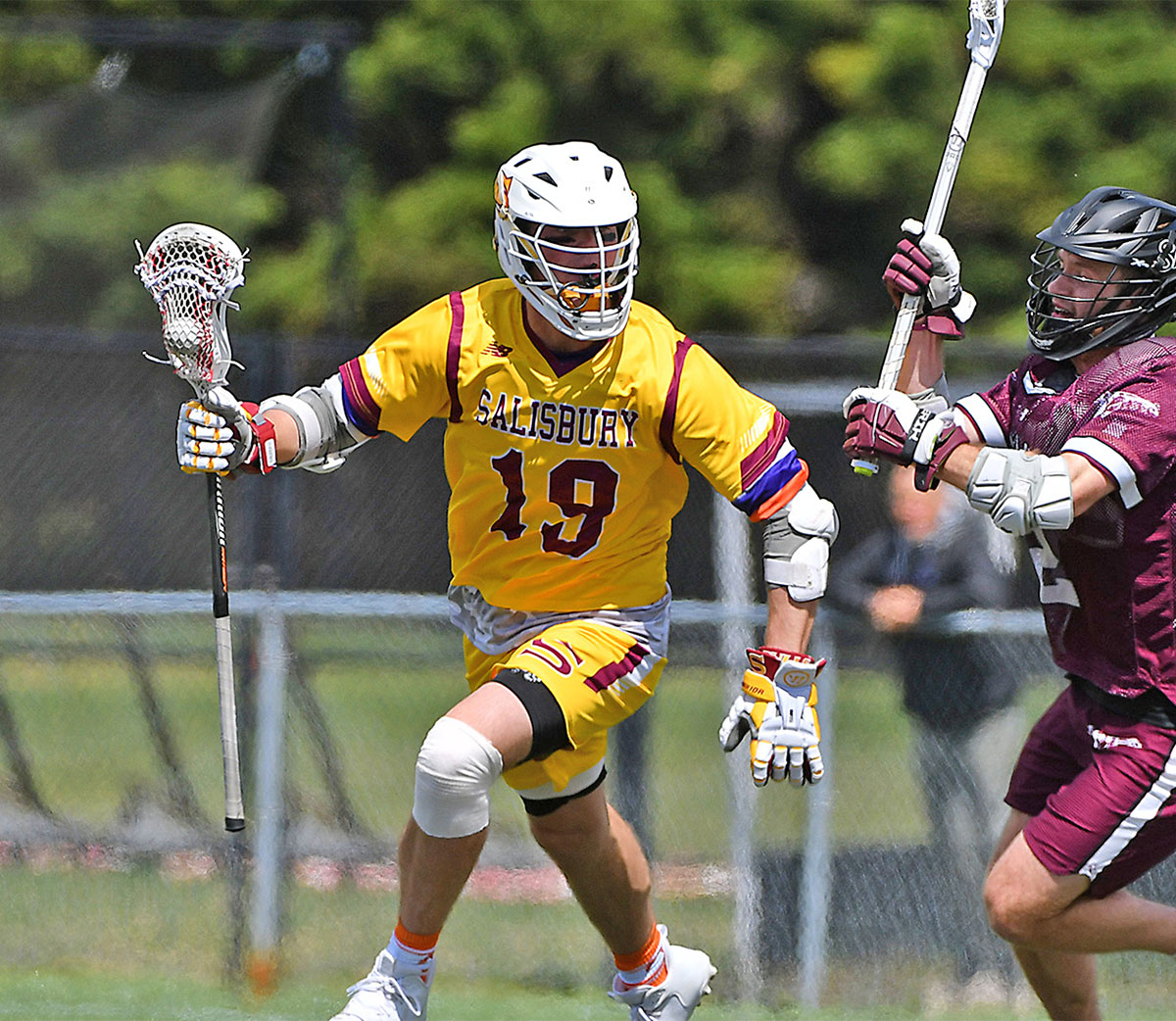 ENGLEWOOD CLIFFS, NJ – LG Electronics USA, an official corporate partner of the NCAA, announced the second episode of The Rivalries, a docu-series that highlights college sports' most intense rivalries. "The War on the Shore" which premieres Sunday, May 29 at 8 p.m., offers an exclusive look into one of the most widely known lacrosse rivalries in NCAA athletics as lacrosse powerhouse, the Salisbury University Sea Gulls face their bitter rival, the Washington College Shoremen.
Salisbury University and Washington College, located approximately 82 miles apart along Maryland's Eastern Shore, have shared a spirited 50-years-old rivalry that developed raw intensity in 2003 after the passing of Washington College graduate and former lacrosse coach at both his alma mater and Salisbury University, Charles Branch Clark. In honor of his legacy, the Charles B. Clark Cup was created and has since been awarded annually to the winner of the War on the Shore game.
The episode features a behind-the-scenes look at the rivalry and features senior midfielder Jarrett Bromwell, head coach Jim Berkman and several other SU men's lacrosse players, coaches and alumni leading up to the annual game.
The Rivalries series is available free and exclusively on the NCAA Championships Channel (Channel 100) via LG Channels, a free streaming service available exclusively on LG Smart TVs. Each episode highlights a different sports rivalry as told through interviews, historical footage, and the most recent game footage. Future episodes will be announced at a later date.
Learn more about LG's NCAA partnership, The Rivalries docu-series and the NCAA Channel exclusively on LG Smart TVs, by visiting LG's NCAA page.
To learn more about the tradition of excellence with Sea Gull Athletics, visit SU's athletics website or on social media @SUSeaGulls.
SHARE