Comprehensive Financial Solutions Continues Next Gen Scholarship Fund at SU
Monday May 23, 2022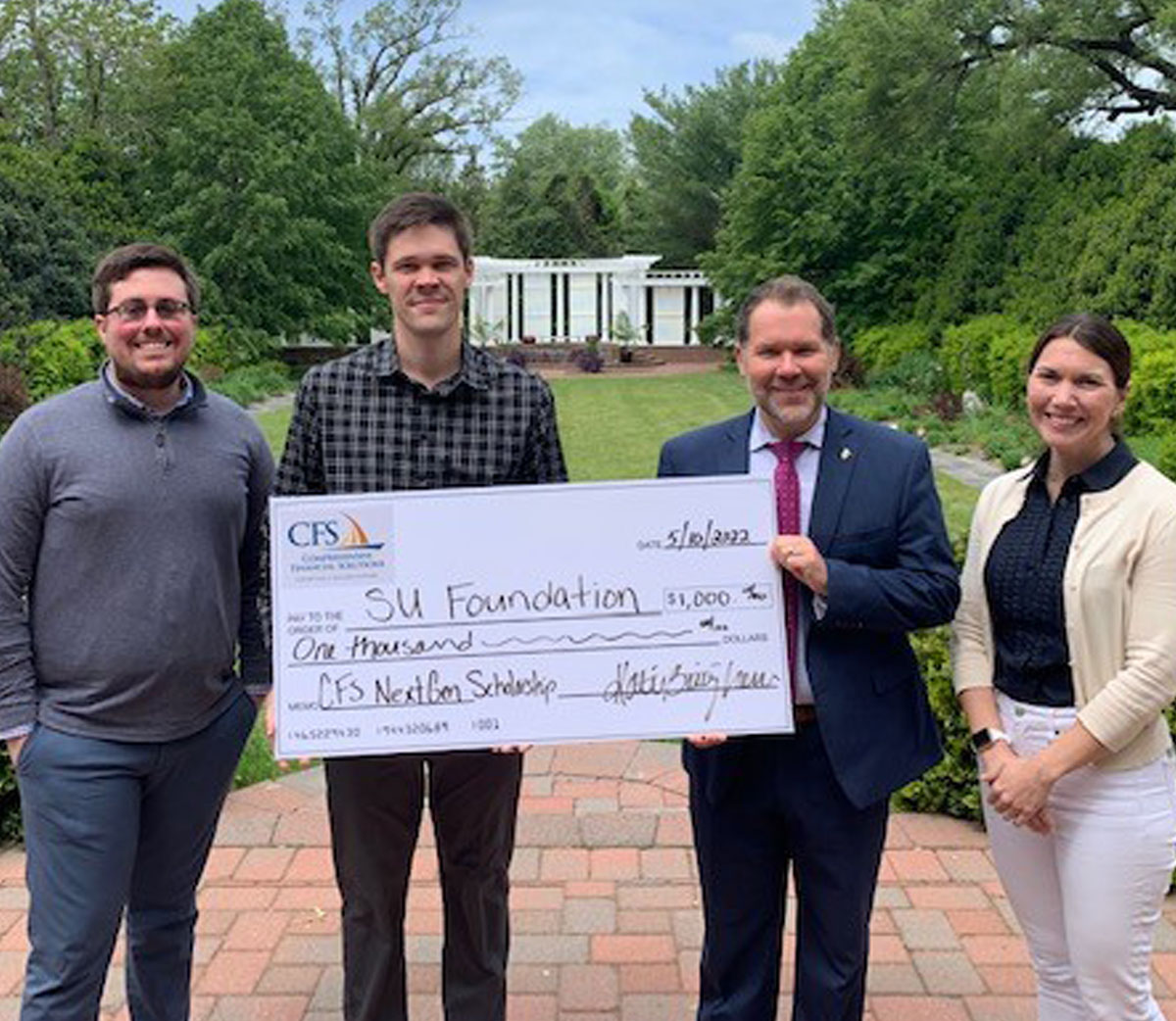 SALISBURY, MD---CFS, Inc. (Comprehensive Financial Solutions) provides personalized solutions to its clients across Delmarva and throughout the U.S., including financial planning, small business retirement plans, tax, insurance and wealth management.
In 2018, CFS worked with Salisbury University to begin offering a Next Gen Scholarship for students pursuing careers in the financial industry. With SU alumni on its team, including a Chartered Financial Analyst™, CFS makes it known the value it places on higher education. CFS Partner and Certified Financial Planner™ Michael Sise previously taught retirement planning in SU's Franklin P. Perdue School of Business.
"We are appreciative of CFS and their team on supporting Salisbury University through their Next Gen Scholarship. The most impactful thing we can do is help to make a student's pursuit of a higher education affordable and accessible. CFS is doing just that," said Jason Curtin '98, SU vice president ofAdvancement and External Affairs and Executive Director of the SU Foundation, Inc.
It is CFS' goal to offer this scholarship to provide many benefits to the students, aside from lessening their financial obligation. The scholarship allows for students to stand out amongst applicants for jobs upon graduation, as well as increase connections in the community when seeking industry opportunities. CFS has served the Delmarva community for over 35 years with deep ties to Salisbury and the University. The firm is honored to be able to do this for the students.
Learn more about how SU students and faculty are exploring opportunities for greatness and making tomorrow theirs at the SU website.
SHARE