Book Authored by SU's Soosaipillai Due Out in July
Monday May 16, 2022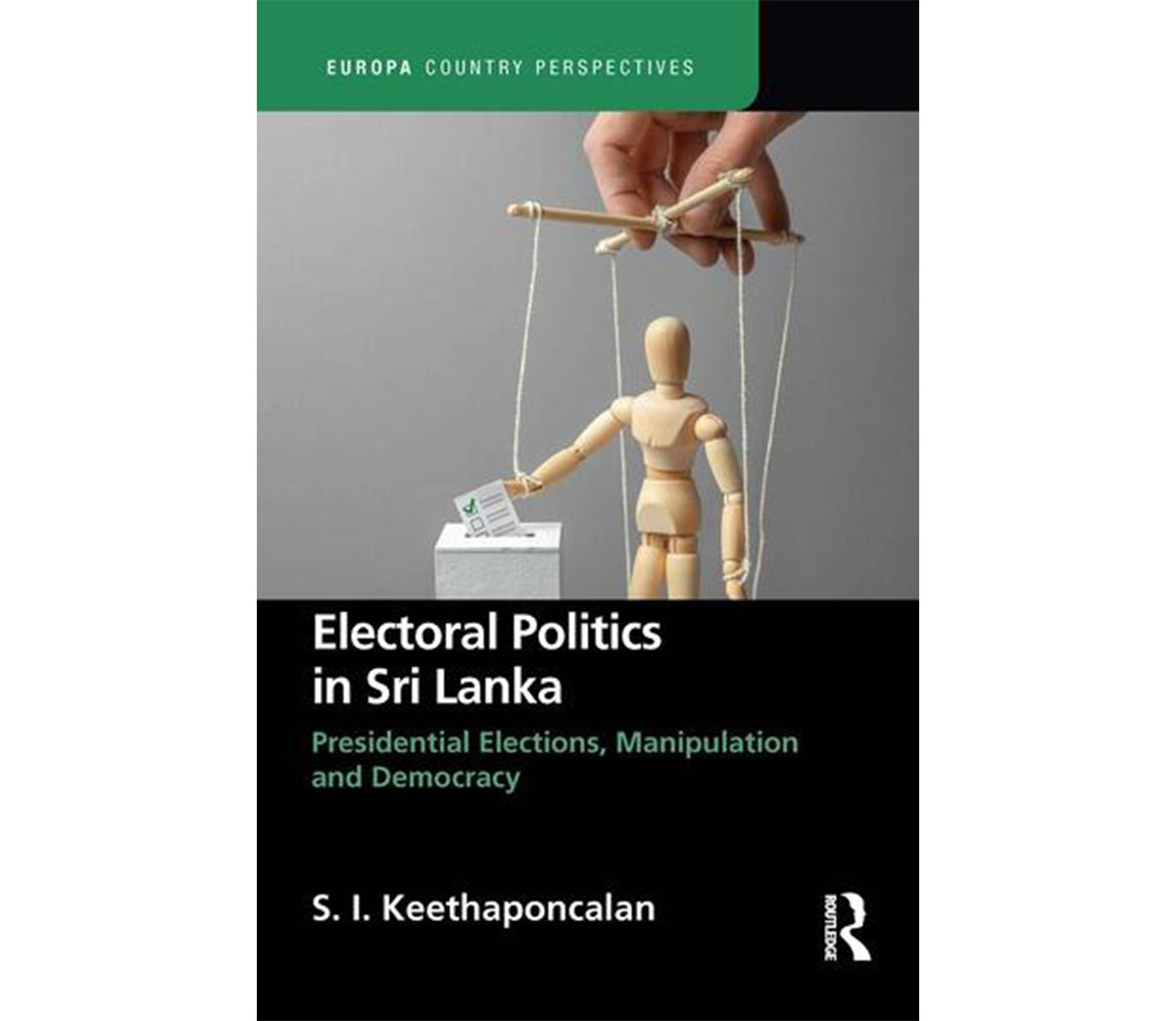 SALISBURY, MD--- Dr. I. Keethaponcalan Soosaipillai, Salisbury University professor of conflict analysis and dispute resolution, has authored a new book, Electoral Politics in Sri Lanka: Presidential Elections, Manipulation and Democracy, to be released Thursday, July 21, by Routledge.
The book examines and analyzes electoral politics in Sri Lanka through the theoretical framework of manipulation, asking how political actors manipulate elections, and what are the salient features of electoral politics in Sri Lanka?
Primary and secondary data formed the basis of his analysis, examining eight presidential elections. The research findings indicated that Sri Lankan governments, political parties and political leaders have taken advantage of six types of electoral manipulation, including constitutional tinkering, field fixing, time fixing, vote suppression, process manipulation and resource manipulation.
This is Soosaipillai's second book from Routledge, following the 2020 release Post-war Dilemmas of Sri Lanka: Democracy and Reconciliation.
His first book published after joining SU's faculty was Conflict Resolution: An Introduction to Third Party Intervention, released in 2017.
For more information visit the book's Routledge webpage.
Learn more about how SU students and faculty are exploring opportunities for greatness and making tomorrow theirs at www.salisbury.edu.
SHARE