Multicultural Festival Week at SU May 2-7
Friday April 8, 2022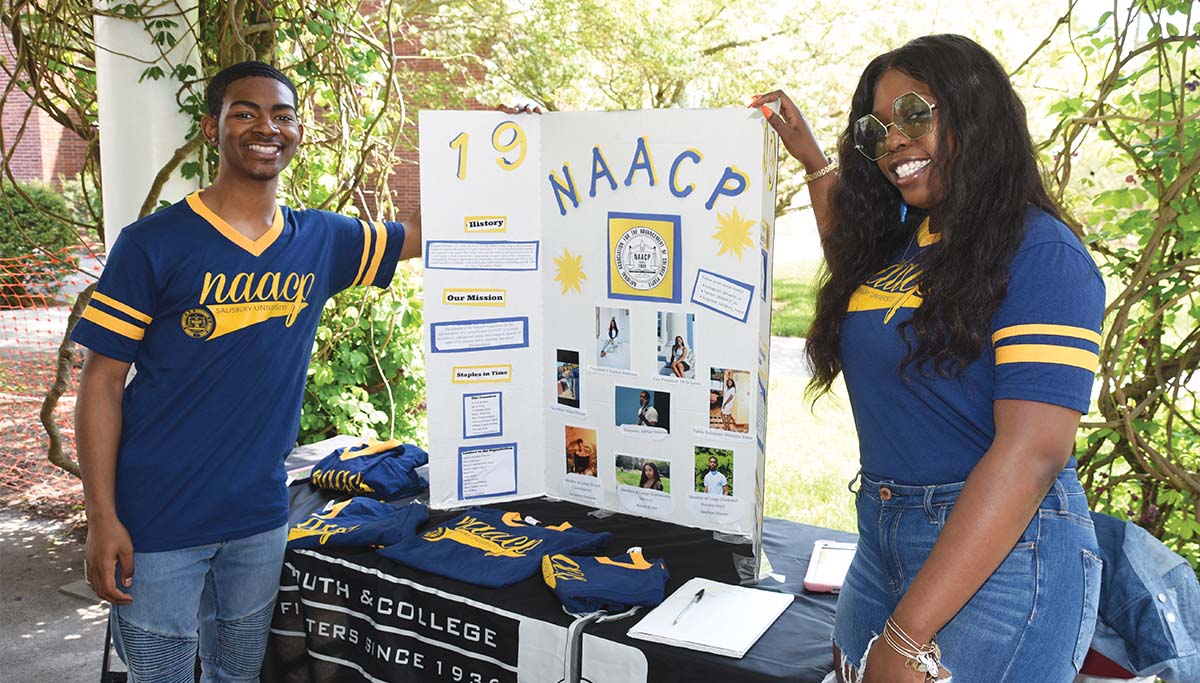 SALISBURY, MD---Salisbury University hosts its annual Multicultural Festival Week May 2-7.
Events include:
Monday, May 2, 5-7 p.m., Guerrieri Student Union, Wicomico Room – Multicultural Showcase and Taste of Diversity: Student groups and organizations demonstrate their diversity through talents or food presentations that represent their culture or organization.
Tuesday, May 3, 2 p.m., Commons, Worcester Room – President's Diversity Awards: This annual ceremony recognizes faculty, staff and students who have made extraordinary contributions to promote the appreciation and understanding of cultural diversity at SU. Attendance is by invitation only.
Wednesday, May 4, 11:30 a.m.-6 p.m., Pergola – Multicultural Festival: In uniting a community, the festival brings student organizations and community members together to promote diversity on campus through displays, music, vendors and food. Rain location is the Wicomico Room.
Thursday, May 5, 5-7 p.m., Commons Montgomery Room – "Family Feud – Multicultural Edition": Members of SU's alliance groups compete in a battle of wits in front of a live audience.
Friday, May 6, 2-4:30 p.m., Sea Gull Square Lawn and Pavilion – SU is Us Cookout: This event brings the campus community together through food and conversation. Admission is open to SU community members only.
Saturday, May 7, 1-3:30 p.m., Worcester Room – Multicultural Senior Banquet: Multicultural seniors are recognized for their accomplishments on campus and in the community. Attendance is by invitation only.
Admission is free and the public is invited unless otherwise noted.
Those planning to park on campus must register in advance for a free parking pass.
For more information call 410-677-5407 or visit the SU website.
SHARE