SU Announces Four Shore Scholarship Winners
Tuesday April 26, 2022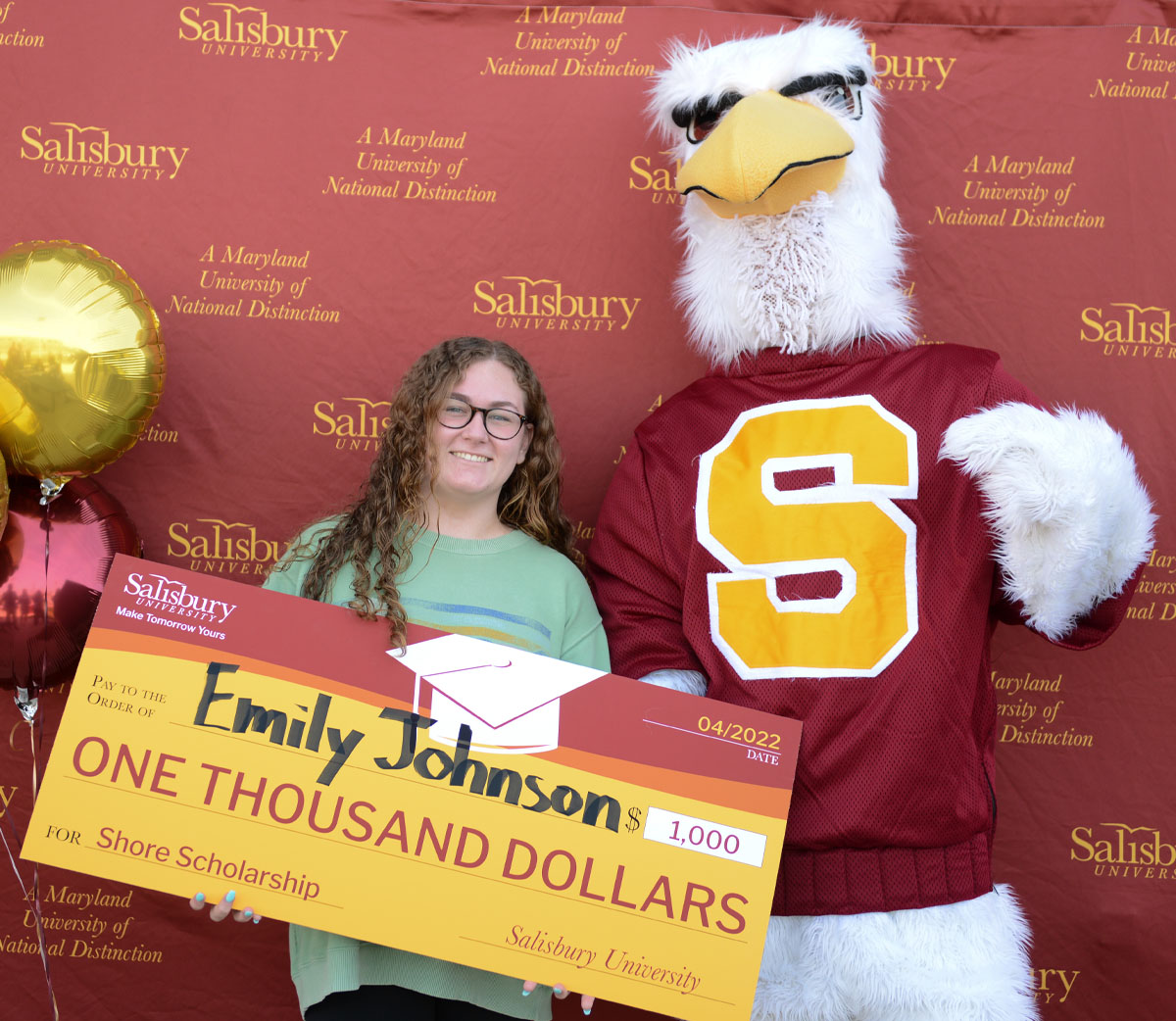 SALISBURY, MD---Salisbury University recently surprised students at four Wicomico County high schools with $1,000 Shore Scholarships.
In April, the SU Admissions Office hosted celebrations at James M. Bennett, Mardela, Parkside and Wicomico high schools, recognizing students from those schools accepted to SU for fall 2022. At the end of each event, which featured chances to interact with SU staff and students, as well as Sammy Sea Gull, a drawing was held to award one attendee with a Shore Scholarship.
Winners included Emily Johnson from James M. Bennett High School, Lily Travers from Mardela High School, Leanna Morris from Parkside High School and Joam Jeannite from Wicomico High School.
"These scholarships are part of SU's commitment to access and providing a quality education at an affordable price," said Allen Koehler, SU assistant vice president for enrollment management. "Most students from these schools likely are already familiar with SU in some fashion. Next fall, they will get to experience the campus in a whole new light as Sea Gulls."
In all, more than 300 Wicomico County students have been accepted at SU for the fall semester.
Learn more about how SU students and faculty are exploring opportunities for greatness and making tomorrow theirs at the SU website.
SHARE