SU's Laconich Named USM Langenberg Legacy Fellow
Monday April 25, 2022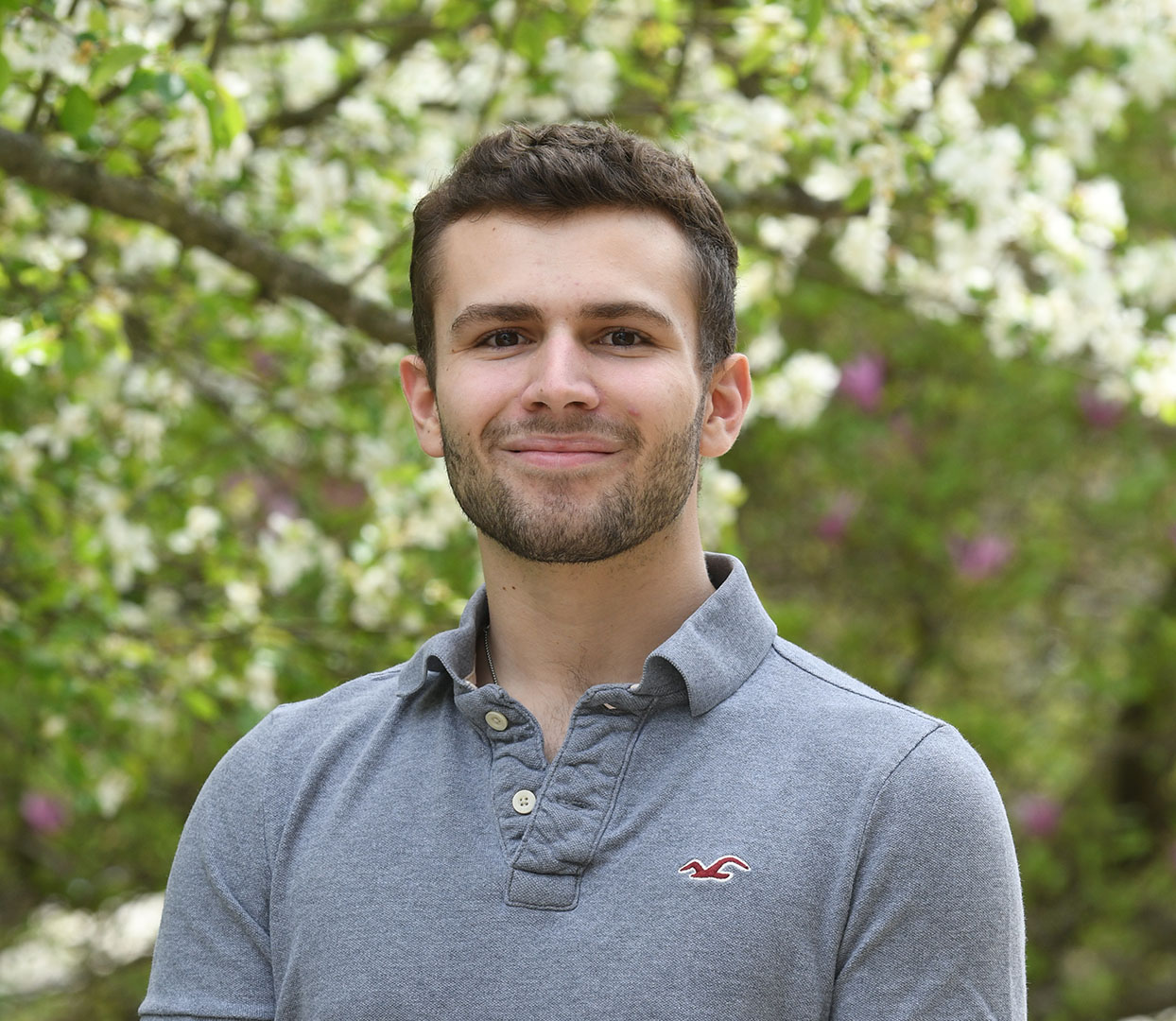 SALISBURY, MD---Salisbury University senior Dylan Laconich has been selected among the inaugural class of Langenberg Legacy Fellows.
The fellowship from the University System of Maryland (USM), which aims to foster civic education and civic engagement on and off campus, comes with a $1,500 stipend to sponsor a project of the fellow's choosing.
Laconich, an urban and regional planning major from Arnold, MD, has long had a passion for civic engagement and giving back to the community in which he lives, in particular pertaining to the environment. He has been a member of the Environmental Student Association (ESA) a key player in the ESA's bee project.
Through that initiative ESA members go door-to-door, asking residents if they will help make their yards and gardens more sustainable and pollinator friendly by planting wild flower seeds (which the ESA students offer), creating possible habitats for bees in dead logs on their property and establishing collection areas for water for bees.
For his Langenberg proposal, with guidance from Dr. Amal Ali of the Urban and Regional Planning Program, he chose to carry on with the environmental basis of the ESA projects, reaching out to a broader audience on the Eastern Shore. He hopes to bring environmental supporters together with an environmental fair next fall.
For the project, he has been collaborating with the City of Salisbury in hopes that the fair will include farmers who can sell their produce or advertise their services. He also would like to allow local environmental groups to participate and educate those in attendance while creating a collaboration between environmental groups and the city to enhance the area's sustainability.
"The growth and, unfortunately, the [average] income here in Salisbury isn't very high, so people may push [sustainability efforts] aside, but that can have serious cascading effects," Laconich said. "It's very, very important that people have gardens that are healthy for the air and good for the pollinators so that the ecosystem functions the way it needs to."
In particular, Laconich intends to create a presentation for younger attendees to explain how they can become involved in sustainability where they are.
"Something that we value in urban planning is letting everybody in the community know that they can participate and their voice matters," he said. "If the younger generation knows about these things and they know how to get involved, they'll feel like they appreciate their community more and their community appreciates them. Hopefully it becomes not just a more sustainable community, but a more involved community."
Laconich will be working with SU's Institute for Public Affairs and Civic Engagement (PACE) and the City of Salisbury's Community Relations Department and Green Team to prepare the event.
The Langenberg Legacy evolved from the Langenberg Lecture and Award Program, established to honor former USM Chancellor Donald N. Langenberg upon his retirement in 2002.
Learn more about how SU students and faculty make tomorrow theirs at the SU website.
SHARE