Community Votes Needed to Propel SU Alumnus in 'American Idol' Competition
Wednesday April 20, 2022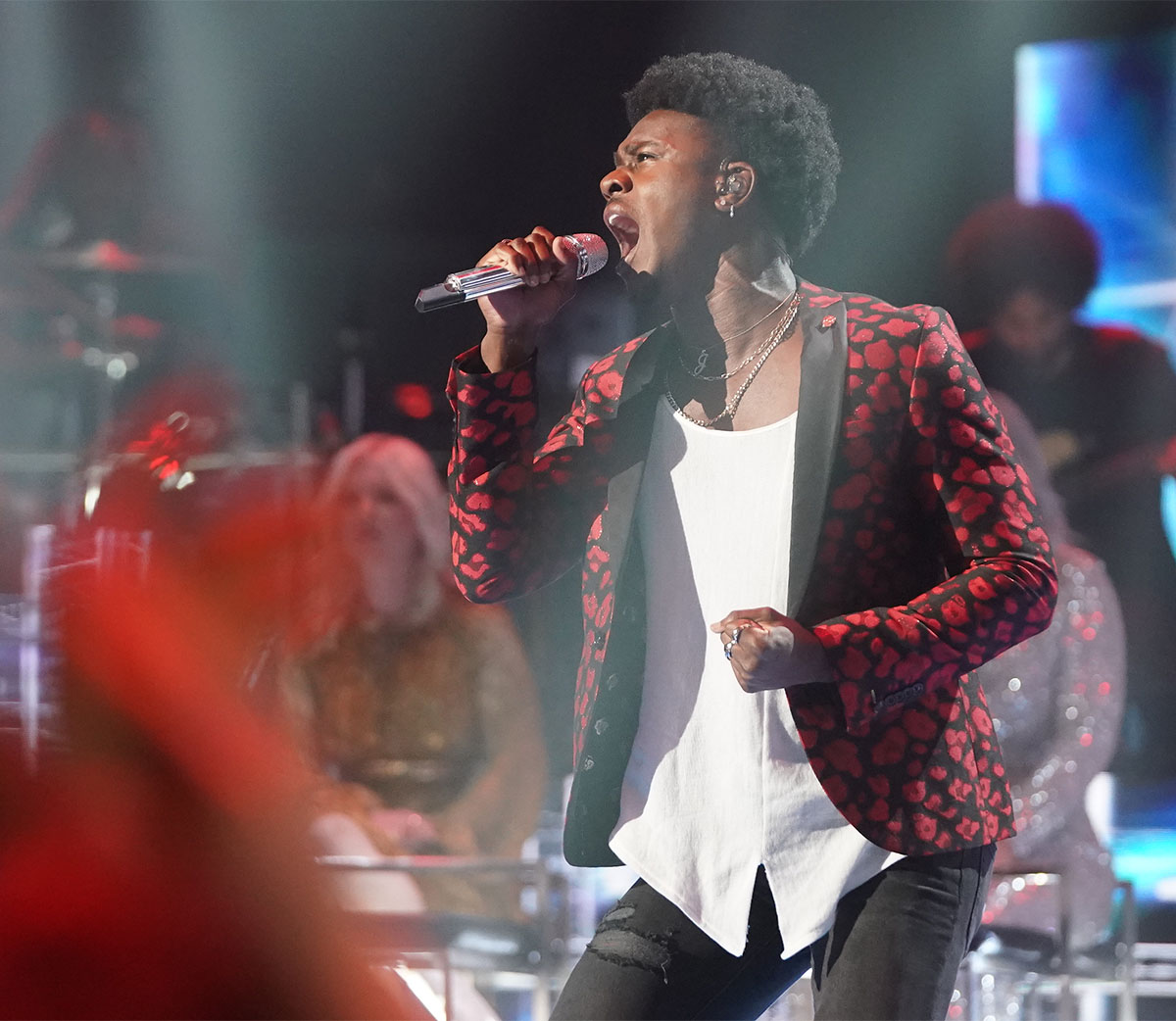 SALISBURY, MD---Salisbury University alumnus Jay Copeland '20 has made a splash on the 20th season of ABC's American Idol and is at the point where he needs the community's help.
After being proclaimed by the judges of the show - music superstars Katy Perry, Lionel Richie and Luke Bryan - as one of the top performers in the audition rounds and receiving one of three platinum tickets to skip one of the first days of "Hollywood Week" and earn an advantage in his next effort, Copeland's future on the show is now in the hands of the viewers.
On the most recent episode, aired live on Sunday, April 24, the top 14 performed and voting took place live during the episode. Singing Bruno Mars' "Just The Way You Are" Copeland impressed the judges with his song choice and impressed the fans with his performance. At the end of the show, it was revealed that Copeland had been selected in the top 11, and continues on the show.
During the current live portion of the season, America's votes determine who advances to the next broadcast and who does not. On Monday, April 18, it was revealed that Copeland was not in the top 10 of the votes from viewers, but was saved by the judges, who picked four additional contestants to continue, creating the show's top 14.
The next episode airs Monday, April 25, when Copeland again will sing for America's vote. The voting format will be announced at the beginning of the episode.
Fans have three ways to cast up to 30 votes (10 per voting method) per episode. Viewers can visit www.americanidol.com/vote, where they will need to create a free account to vote online. They also can download the American Idol app through the App Store or Google play for the opportunity to cast 10 more votes. And they can cast up to 10 votes by text by sending the number 1 to 21523. Fees may apply depending on phone plans.
Locally, the show airs Sundays and Mondays at 8 p.m. on 47 ABC. It also can be streamed via the American Idol or ABC apps.
For more information visit the American Idol website.
Learn more about how SU students and faculty make tomorrow theirs at the SU website.
SHARE