Site Visit Helps SU Strengthen Ties with University of Cape Coast, Ghana
Tuesday March 29, 2022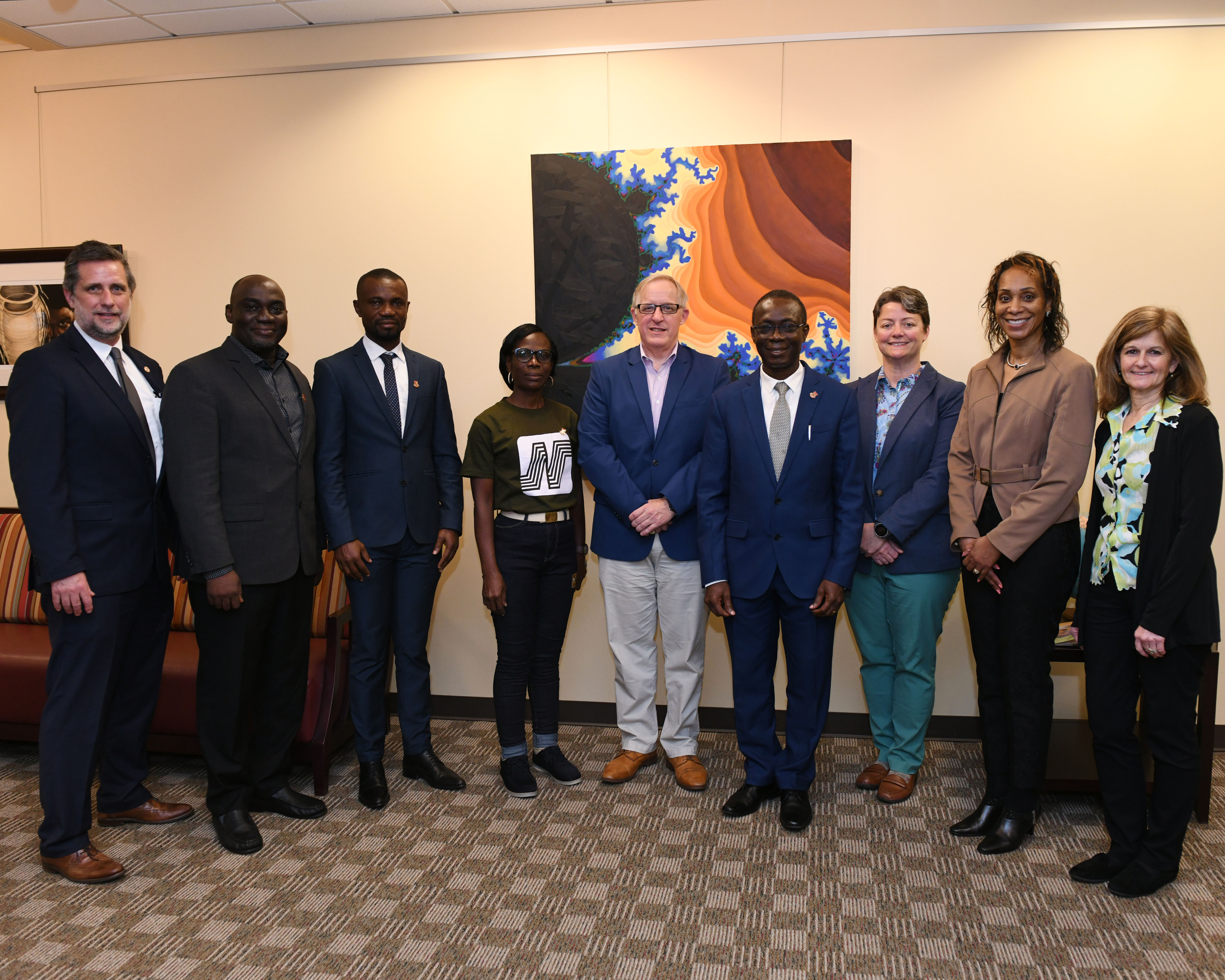 SALISBURY, MD---As students at Salisbury University and its international partner universities this semester take the first steps toward the return to studying abroad since the beginning of the COVID-19 pandemic, SU is looking to strengthen ties with its first partner institution in Africa: the University of Cape Coast (UCC), in Ghana.
A leadership delegation from UCC recently visited SU to discuss the ongoing partnership between the two universities.
Groundwork for the bilateral association was laid by Dr. James King, SU professor of English, who introduced SU to UCC in 2019 as an outcome of his Fulbright Scholar Fellowship. This semester, the first SU student to participate in the program — senior Kevin Ladd of Berlin, MD — is studying at UCC. In the fall, a UCC nursing professor will serve as SU's third Fulbright Scholar-in-Residence.
There is more to the partnership than just academics. Dr. Johnson Boampong, vice chancellor of UCC, noted that the areas his institution and SU serve are similar in many ways, including proximity to estuaries that allow each to host robust environmental programs.
However, there also are many differences between the two institutions — an aspect that could help broaden the horizons of those benefitting from the exchange.
"It helps the students to have better perspectives about global issues and particularly to understand the cultural differences between people in this part of the world and those of Ghana," he said.
Dr. Brian Stiegler, SU assistant provost for international education, emphasized the need for such partnerships.
"It's particularly important for us, as a public, comprehensive, regional university that, for our researchers, scholars, faculty and students at the undergraduate and graduate levels, we have a full portfolio of partners from around the world for joint research projects, for virtual classroom collaborations, and for faculty, staff and student exchange," he said.
"We are happy to have added the University of Cape Coast to our diverse portfolio. This is an important part of educating students to be successful globally."
Based on its successful initiative with UCC, SU is pursuing its second bilateral university partnership in Africa, in the East African region of Kenya.
Learn more about how SU students and faculty are exploring opportunities for greatness and making tomorrow theirs at the SU website.