SU Announces New Marine Science Minor
Monday March 28, 2022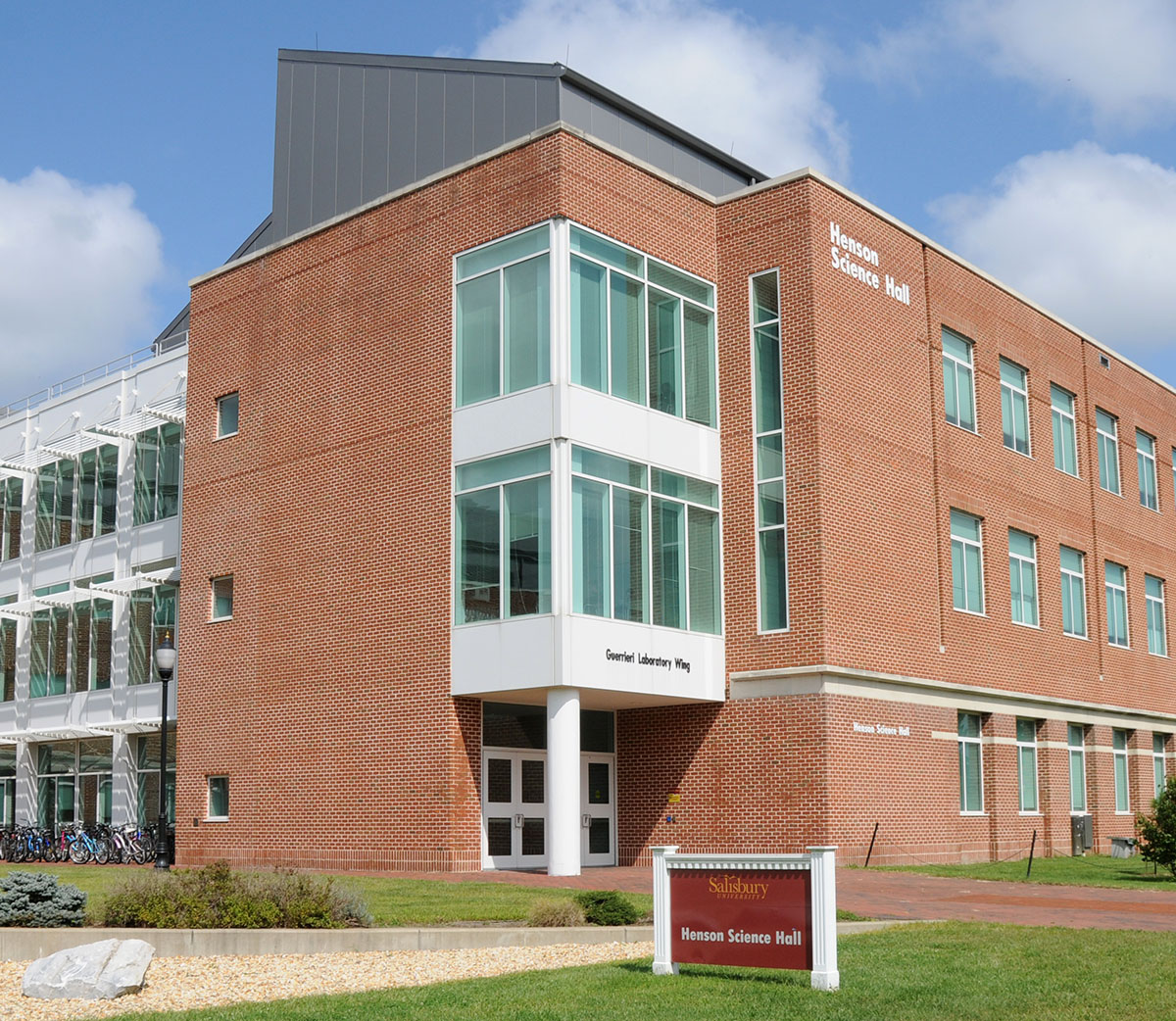 SALISBURY, MD---Prospective students with an affinity for all things aquatic often choose Salisbury University due to the City of Salisbury's central location between the Atlantic Ocean and the Chesapeake Bay, also known as "Maryland's Coastal College Town."
Students in majors across disciplines now can incorporate that passion for the beach into their studies thanks to a new marine science minor in SU's Richard A. Henson School of Science and Technology.
The program features an emphasis on fieldwork that allows students to explore the Eastern Shore's many coasts, island barriers and river systems through field trips and hands-on lab activities. Students can select from a wide range of courses in geology, biology and physics.
"SU is fortunate to have access to marine wildlife and miles of coastlines in our own backyard," said Dr. Brent Zaprowski, professor of geology.
Some course options include Introduction to Oceans and Coasts, Biology of Fishes, Introduction to Coastal Engineering, and Estuarine Ecology.
In addition to the marine science minor, there are other options in the Henson School for those interested in a career in marine sciences. The Geography and Geosciences Department offers a marine geosciences track within the Earth science major, while the Physics Department offers a coastal engineering track within the physics major. The Biology Department offers a four and a half year, dual-degree program with the University of Maryland Eastern Shore (UMES) in biology and environmental science.
"These marine science-based programs are able to take students who grew up as fans of the outdoors and the beach a step further by providing students with the knowledge and resources to make their childhood passions a career," said Zaprowski.
For more information visit the program catalog.
Learn more about how SU students and faculty are exploring opportunities for greatness and making tomorrow theirs at www.salisbury.edu.

SHARE