'Enduring Connections' Project at SU's Nabb Center Makes Eastern Shore's Black History More Accessible
Wednesday March 23, 2022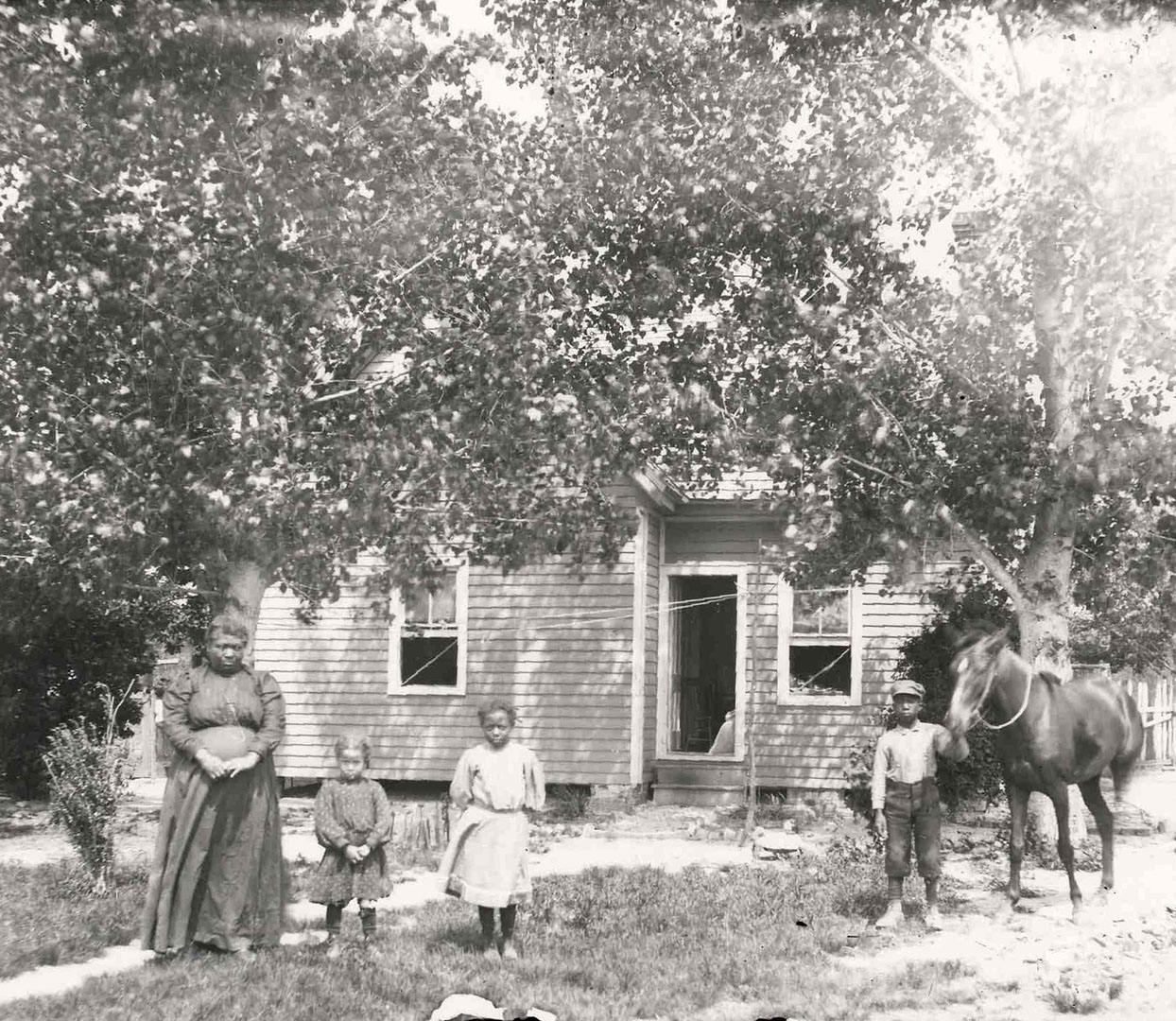 SALISBURY, MD---Scouring through historical records can be a time-consuming task for a researcher or eager amateur historian.
The complexity of the topic being investigated can help or hinder efforts, but when it comes to Black history and genealogy on the lower Delmarva Peninsula, many are unsure even where to begin.
Faculty at Salisbury University's Edward H. Nabb Center for Delmarva History and Culture hope the center's "Enduring Connections: Exploring Delmarva's Black History" initiative will make that starting point a bit easier to find.
The project was conceptualized in 2019, but began in earnest in 2021 and is anticipated to continue for the foreseeable future. It seeks to gather historical records documenting the lives of Black residents of the lower peninsula, particularly the lower counties of Maryland, Sussex County in Delaware and the northern sections of the Eastern Shore of Virginia.
During the early stages of planning, organizers determined that many 1970s and 1980s-era research summaries or indexes to the original records did not include references to Black residents, even when the original records did. As Dr. Creston Long, Nabb Center director, noted, that made "finding historical information on Black families and communities all the more challenging. That's what makes this project so important."
The process has entailed the tedious, time-consuming work of locating relevant documents and transcribing handwritten records such as U.S. Census reports; certificates of freedom; and birth, marriage and death records, among others. Records in the database date from 1790s-1920s.
Nabb Center staff, including archivist Ian Post, Enduring Connections Fellow Rihana Stevenson '21, and some half dozen community volunteers have been working through the documentation. The results are available on the Nabb website's Enduring Connections page.
"This has been an enlightening experience," said Stevenson. "As a woman of color from a family that's tried to investigate our own genealogical history, it's definitely exciting to be part of something that can help other families, as well."
The process entails identifying historical records that document Black residents on Delmarva, extracting the data pertaining to persons of color (those identified as Black or Mulatto - a term used in some historical records to identify a person of mixed heritage), transcribing handwritten information – including names, dates, occupations and any other identifying information - preparing the data in spreadsheet files, and uploading to the database, which was developed in-house by Chris Woodall, SU Libraries technology librarian.
The resource currently lists more than 100,000 records, providing a respectable starting point for those researching Black history in the region, with the majority of records currently utilized from the 19th century, though the project aims to expand results both before and after that time.
"One of the goals of the project is to make these sources more accessible," Post said. "We're compiling, transcribing and making the sources available online so people can conduct their own research and create their own projects."
While many of the records used in this project are available online, they are not aggregated or transcribed. Enduring Connections brings these various records together in one place and makes them searchable.
The geography of the Delmarva Peninsula has also made this project unique.
"The Maryland State Archives website has some excellent records, but they are just for Maryland," Long said. "They don't include Sussex County, DE or Accomack County, VA. People who lived in Wicomico or Somerset counties could have had family half a mile away, but they lived in another state. Those connections are hard to pick up if you're looking for names in different places.
"We're trying to bring together records from the Eastern Shore of Virginia, the lower counties of the Eastern Shore of Maryland, and Sussex County, Delaware, because people would have had networks of association throughout this region."
While genealogy may be the most common draw to the database, and files are searchable by name, that is just the tip of the iceberg. Information can be sorted and filtered by location, occupation, land ownership and many more categories.
Researchers, including SU students, are expected to begin using the database for work in a pair of history courses this semester.
"Someone may just want to look at the certificates of freedom. They can click into that source and look at a profile of each person that shows up in there," Long said. "Our hope is that when researchers discern patterns or narratives in some of these records, they can actually write some of those stories, and we can post them as the results of their research.
"Over time, that would create a collection of narratives, but would also give people a sense of the rich African-American history in the area. We hope that we're making available the elements of the stories that people may not know, and allow them to tell what we expect will be compelling and emotional stories."
Nabb Center faculty understand many will be searching for their personal past in the records. Post recently helped a colleague locate the name of their great-grandmother through a marriage record from a local church, which may not have been found easily without Enduring Connections.
Many of the records being reviewed are handwritten documents; volunteers and staff transcribe the information and enter it into the electronic system. As the project develops, it is hoped that resources will allow scanning of the handwritten documents so researchers can see the original materials, along with the addition of multimedia items such as photographs, audio and video components.
The Nabb Center will gain additional help this summer as a host site for a pair of interns from the Smithsonian Institution's National Museum of African-American History and Culture. Only 10 sites across the country are hosting interns through this program, highlighting the initiative's cultural importance.
"This project is a major development for the Nabb Center because it's a project that we're committing to for the future," Long said. "We're putting a lot of time and resources into it now, but it is going to be at the center of our activities for at least the next 10 years and maintained beyond that."
For more information about Enduring Connections or to volunteer in the archiving project, visit the Nabb Center webpage.
Learn more about how SU students and faculty make tomorrow theirs at the SU website.