MEDA Honors ESRGC with Economic Development Program Award
Monday March 14, 2022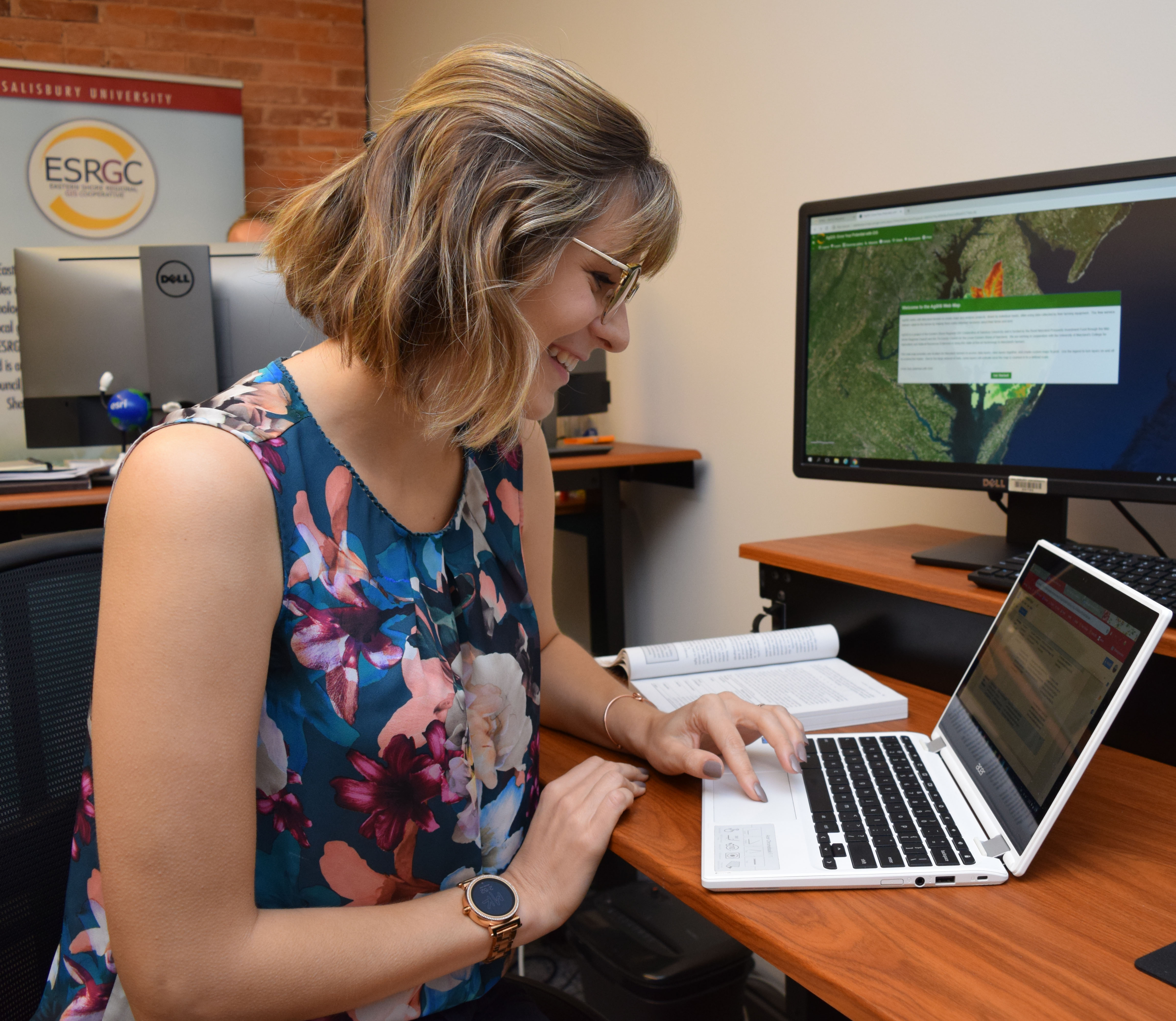 SALISBURY, MD---The Maryland Economic Development Association (MEDA) recently recognized the Eastern Shore Economic Recovery Project for its contributions to the region's economy.
MEDA honored the initiative, led by the Mid-Shore Regional Council and Tri-County Council for the Lower Eastern Shore in partnership with Salisbury University's Eastern Shore Regional GIS Cooperative (ESRGC), with its Economic Development Program Award in the small community category. Additional key partners include the Mid-Shore economic development directors in Caroline, Dorchester, and Talbot Counties; who have been integral in the success of the project.

The two-year project's mission, made possible by a $400,000 grant from the U.S. Economic Development Administration, included creating data-driven tools that local governments, businesses and organizations need to understand an economic crisis such as a global pandemic and to gauge the corresponding economic recovery.
The project was lauded for its set of original dashboards that map Maryland sales tax collections, showing the dramatic impact of the pandemic on businesses, and a bi-annual survey that tracks business sentiments locally and regionally. MEDA emphasized that these tools help officials identify challenges facing the region, and assist in long-term planning and the development of public policy.
Established in 1961, MEDA is a nonprofit organization of economic development professionals whose members promote the economic wellbeing of Maryland by working to improve the state's business climate and the professionalism of those in the field of economic development.
Awards will be presented at a ceremony during the 2022 Annual MEDA Conference in April.
To access Eastern Shore Economic Recovery Project data, visit recovery.delmarvaindex.org.
Learn more about how SU students and faculty are exploring opportunities for greatness and making tomorrow theirs at www.salisbury.edu.

SHARE