Fifteen Named SU Fulbright Student Semifinalists
Wednesday February 9, 2022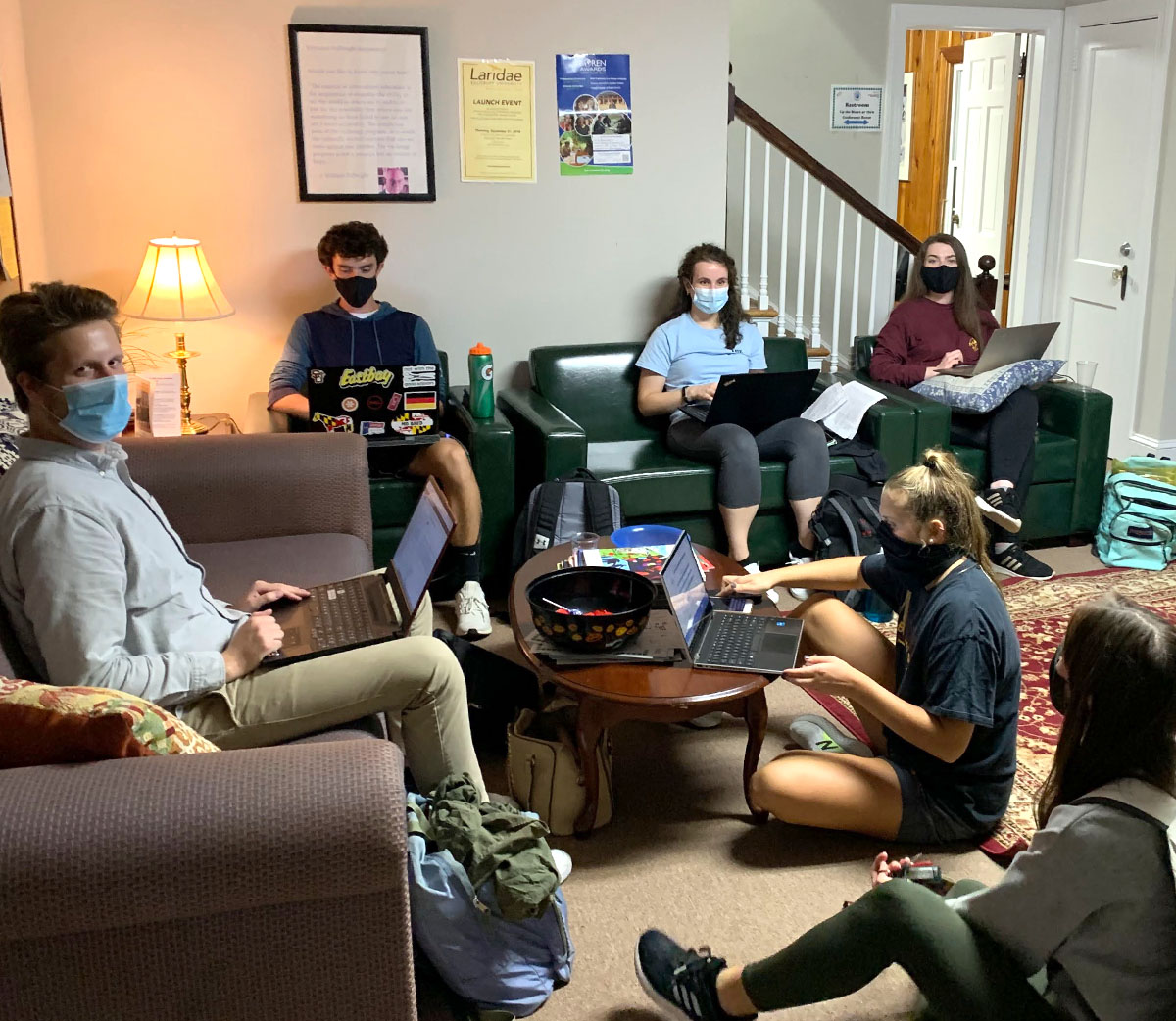 SALISBURY, MD---Salisbury University has 15 semifinalists for prestigious U.S. Fulbright Student awards for the 2022-23 academic year – tied for its largest number to date.
"This year's semifinalist cohort represents 15 out of 19 SU applicants, or a 79% success rate," said Dr. Kristen Walton, director of SU's Nationally Competitive Fellowships Office. "We are very excited for this group of amazing young men and women."
Three seniors, one graduate student and six recent graduates are being considered for English Teaching Assistantships: Kimberly Arriaga-Gonzalez '21, an English and philosophy major from Millsboro, DE, to Peru; Gloria Atameklo '20, a political science major from Silver Spring, MD, to Germany; Leah Disbennett, a psychology and communication major from Hebron, MD, to Montenegro; Aida Dodoo, a French and international studies major from Salisbury, to Madagascar; Emma Edwards '21, an English major from Annapolis, to Colombia; Cole Gahagan '21, an economics and Spanish major from Elkton, MD, to Spain; N'Tumahawa Kamara '21, a public health major from Hyattsville, MD, to Bulgaria; Morgan McGlone-Smith B.A. '20, an English M.A. student from Waldorf, MD, to Romania; Nathaniel Sansom '21, a political science and conflict analysis and dispute resolution major from Eden, MD, to Slovakia; and Kylie Webb, an exercise science major from Gilbertsville, PA, to the Czech Republic.
Four seniors and one recent graduate also are up for academic study and research awards: Chacier Alexander, a history and French major from Gaithersburg, MD, to Turkey; Abigail Boltz '21, a finance major from Delmar, MD, to Finland; Christian Ciattei, a geography major from Nottingham, MD, to Brazil; Madison MacDougall, a biology and psychology major from Salisbury, to Canada; and Melanie Staszewski, a biology major from Poolesville, MD, to Poland.
Several semifinalists, including Boltz, Ciattei, Kamara, MacDougall, Sansom and Staszewski, are members and alumni of SU's Glenda Chatham and Robert G. Clarke Honors College.
"This is a very diverse group, including students of racially diverse backgrounds, and those who are Pell Grant students, first-generation students and community college transfers, as well as two varsity student-athletes," said Walton. "These are students of differing abilities and backgrounds. Our semifinalists are more than just academic stars. They also shine through other activities and engagement."
More than 90 SU students have won national and international fellowships, scholarships and awards in the past decade. The Chronicle of Higher Education has spotlighted SU as one of the nation's top producers of Fulbright Students for the past four years.
The Fulbright is America's flagship international exchange program and is sponsored by the U.S. Department of State's Bureau of Educational and Cultural Affairs.
SU students or alumni who are interested in applying for national fellowships, may contact Walton at kpwalton@salisbury.edu for assistance. For more information, visit www.salisbury.edu/nationalfellowships.
Learn more about how SU students and faculty are exploring opportunities for greatness and making tomorrow theirs at www.salisbury.edu.
SHARE