Important COVID-19 Information for SU Employees
Thursday February 3, 2022
Dear SU Employees,
As Salisbury University continues its COVID-19 precautions, please note the following:
Employees who are not up to date with COVID-19 vaccinations (including their booster shot,

if eligible

) by Friday, February 4, and who do not have an SU-administered exemption to maintain campus access via twice-weekly testing, will be locked out of all campus buildings until their vaccinations are up to date.

Please note: Work missed while locked out will not be excused.

For those who still need their booster, an SU vaccination clinic is scheduled 1-4 p.m. Friday, February 4, on the second floor of Blackwell Hall. Register at

https://suvaxclinic.timetap.com

.

Employees granted an SU-administered exemption to maintain campus access through twice-weekly testing should ensure they do not arrive at the testing center more than 15 minutes prior to their assigned testing time.

The testing center is closed for lunch daily from noon-12:45 p.m.

Those arriving more than 15 minutes late will not be admitted and must take a makeup test: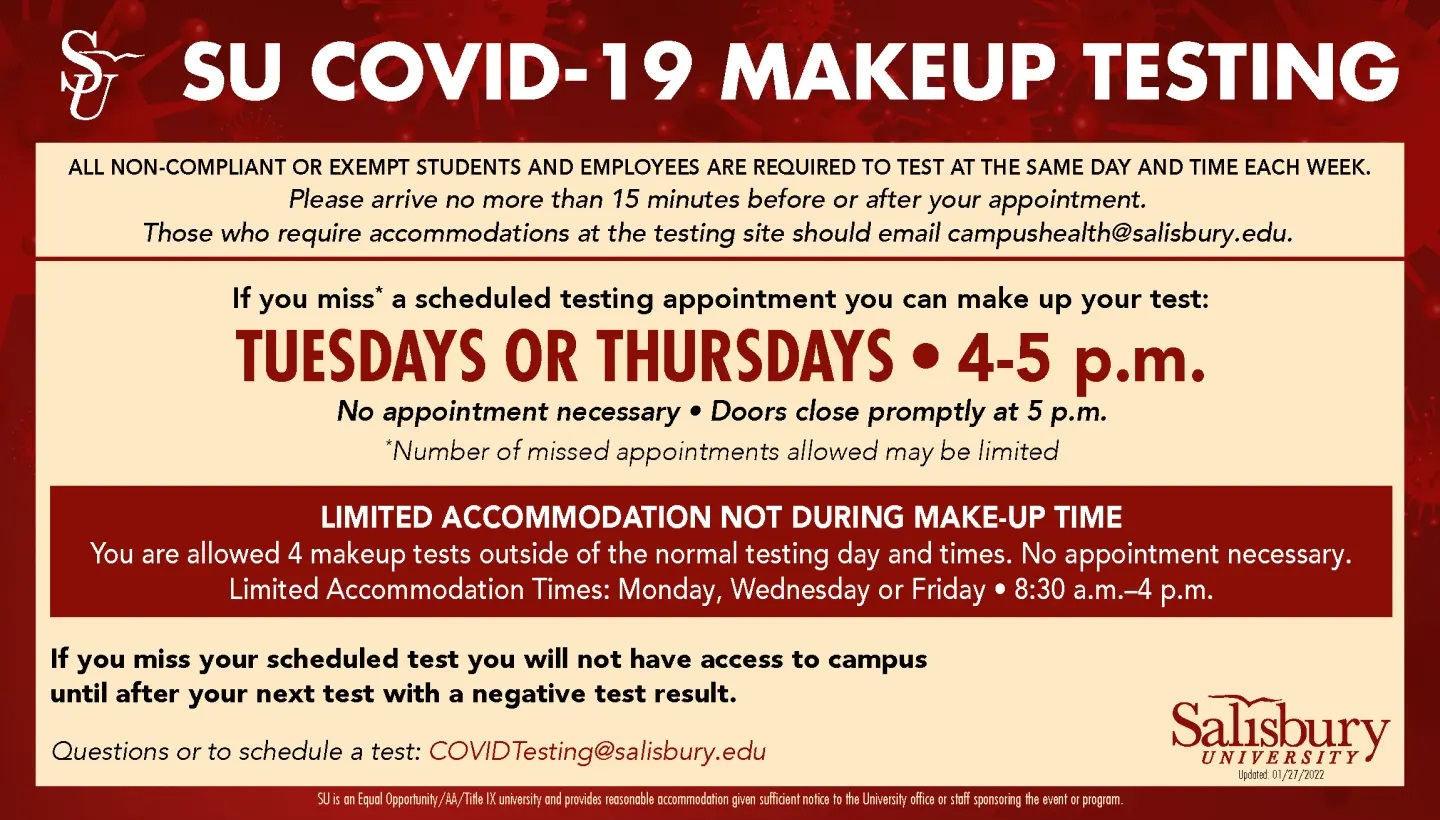 Employees who have received their booster but are not showing as cleared in

GullNet

should email

Campus Health

.

All employees, regardless of vaccination status, should have their SU-administered COVID-19 return-to-campus test on file by Friday, February 4. Those who do not will be locked out on Monday, February 7, and remain locked out until taking the test.
Please stay safe, and thank you for continuing to do your part to #ProtectTheFlock.
SHARE