SU Hosts 38th Annual High School Math Competition
Tuesday December 13, 2022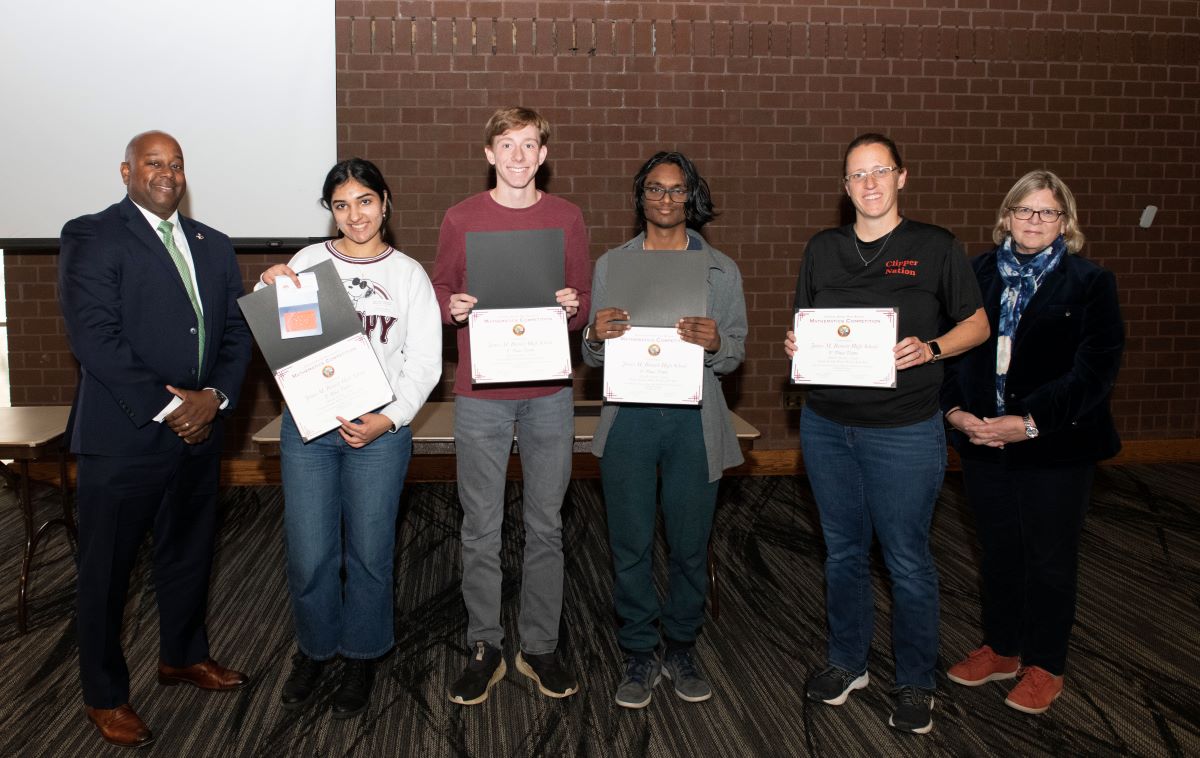 SALISBURY, MD---Some 21 students from schools in Delaware and Maryland recently demonstrated their mathematical talents in Salisbury University's 38th annual Eastern Shore High School Mathematics Competition.
"For 38 years we have been inviting students and teachers from the region to campus for a day devoted entirely to having students engage in the area of mathematical problem solving," said Carvel LaCurts, senior lecturer of mathematical sciences, who co-directs the competition with Dr. Kyle Teller, assistant professor of mathematical sciences. "The student's participation in this event emphasizes the importance of STEM (science, technology, engineering, and mathematics) education at the collegiate level and future careers in the field."
The competition included team and individual awards. Students engaged in problem-solving activities during the team round and responded to multiple-choice questions in the individual round.
Contest questions from the areas of algebra, geometry, functions and function notation, exponents and logarithms, trigonometry, probability and statistics, logic and set theory, arithmetic sequences, geometric series, and/or number theory were included in the competition. Such as: "The sum of 4 consecutive integers is 2,022. What is the sum of the digits in the third integer?" (For the curious, the answer is 11.)
First-place team honors went to James M. Bennett High School's John Koch (who also took home first in the individual competition), Gourav Korada, Kenna Parmer, and advisor Michelle Slatcher. The second-place team winner was Colonel Richardson High School's Susannah Cheezum, Aaliyah Holmes, Taryn Waters, and advisor Kellie Carty. The third-place team award went to Stephen Decatur High School's Rina Dirickson (who also earned third in the individual competition), Jessica Beck, Logan Donmeyer, and advisor Amy Fenzel-Mergott.
The second-place winner in the individual competition was Jia Di Xie of Cape Henlopen High School.
Other participating high schools included Delmar, Indian River, and Sussex Central in Delaware; Cambridge-South Dorchester, Crisfield, Mardela, North Dorchester, Parkside, Pocomoke, Saints Peter and Paul, Snow Hill, The Gunston School, The Salisbury School, Washington, Wicomico, Worcester Preparatory and Worcester Technical in Maryland.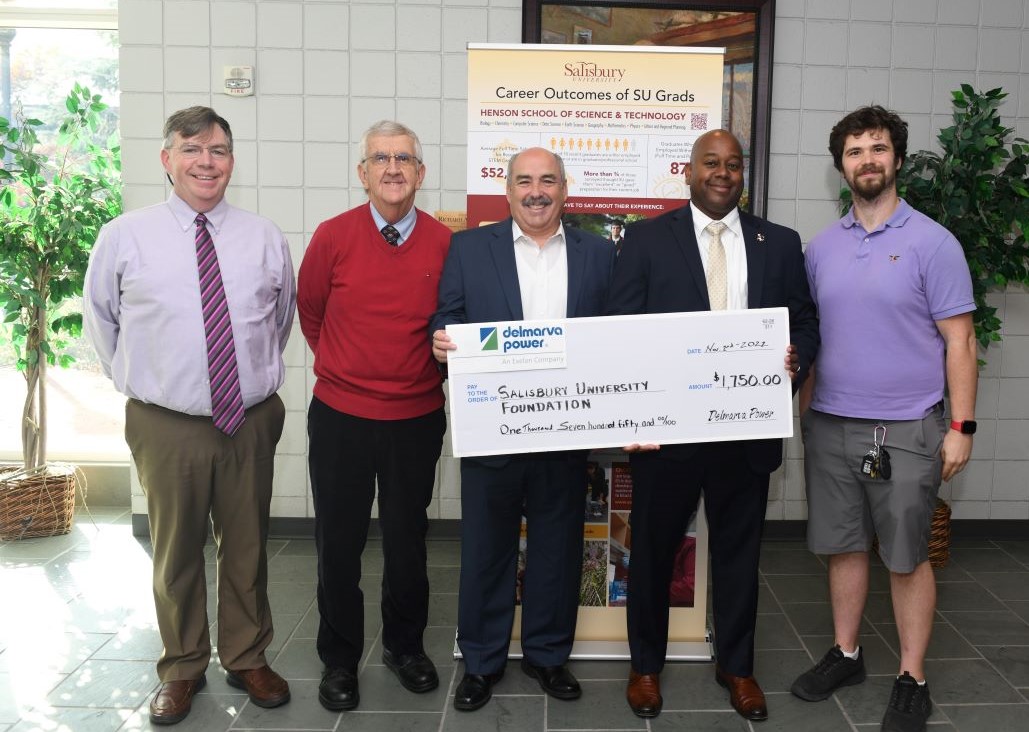 The contest was initiated in 1984 by three SU mathematics professors: Dr. Robert Tardiff and the late Drs. Homer Austin and Bob Ehrlich. This year's competition was sponsored by Delmarva Power, an Exelon Company, and also receives funding from the Klein G. and Mary Lee Leister Foundation.
"Delmarva Power believes in supporting education-enhancing activities, and this competition certainly highlights the importance of math education in today's society," said John Petito, Delmarva Power senior external affairs specialist.
"Once again we are grateful for Delmarva Power's long-standing partnership in making this event a huge success," said Teller. "This annual competition allows students to showcase some of their proficiency in math."
Learn more about SU and opportunities to Make Tomorrow Yours at the SU website.