SU Provost Olmstead Announces Retirement in 2023
Thursday November 10, 2022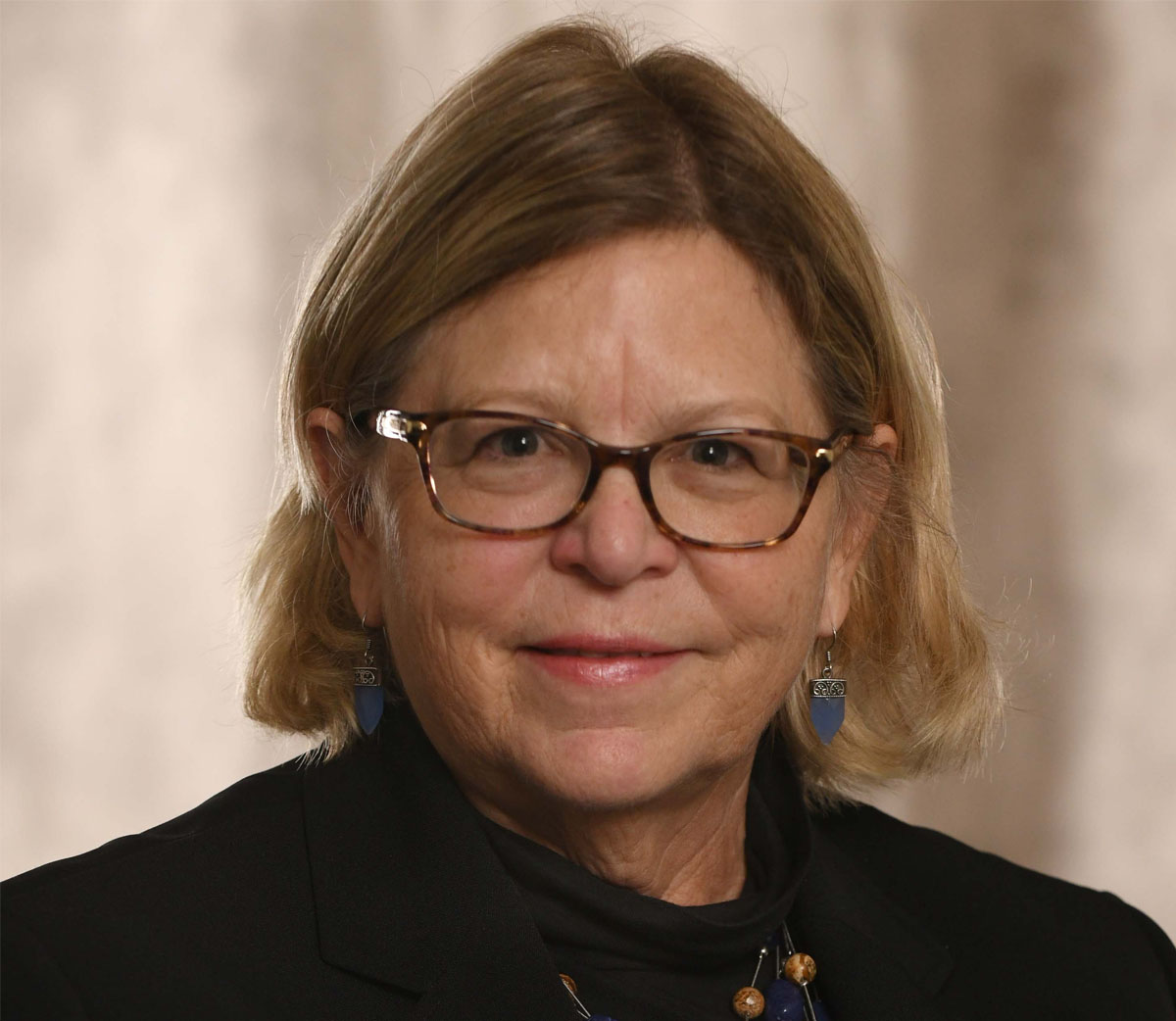 SALISBURY, MD---When Dr. Karen Olmstead came to Salisbury University as dean of its Richard A. Henson School of Science and Technology in 2008, she hoped to provide SU's science, technology, engineering and mathematics (STEM) students with the best education possible.
A decade later, she expanded that philosophy to include the campus as a whole upon becoming SU's provost and senior vice president of academic affairs in 2018.
After nearly 15 years as a proven leader and champion of both students and faculty at the institution, Olmstead recently announced plans to step down from her current position at the end of the 2022-23 academic year, taking on a special role in the President's Office in June 2023 before retiring on December 31 of that year.
"Dr. Olmstead has not only demonstrated a commitment to advancing the academic mission of the University, but great dedication to the thousands of students who have benefited from her passion and commitment," said SU President Carolyn Ringer Lepre.
"While I am sorry to see Dr. Olmstead prepare to leave our great University — as I know many others are, as well — I consider myself truly lucky to have had the opportunity to work alongside her and look forward to what we will accomplish together over the next year."
As dean of the Henson School, Olmstead was a co-principal investigator for a $996,000 National Science Foundation (NSF) grant — representing the largest NSF grant in SU history at that time — to fund the University's Bridges to SUCCESS (SU Connections to Careers for Every STEM Student) program, designed to increase science, technology, engineering and mathematics graduates by 75 percent within five years. In her role as dean, she also helped open SU's Richard A. Henson Medical Simulation Center.
As provost, she has been responsible for the oversight of academic programs, faculty careers, curriculum, student advising, assessment, accreditation, and much more. She was instrumental in the creation of SU's College of Health and Human Services and its schools of Nursing, Social Work and Health Sciences. She also played a key role in the transition of the Honors Program to what is now the Glenda Chatham and Robert G. Clarke Honors College.
Olmstead was influential in SU's earning the Carnegie Foundation's Community Engagement Classification in 2020, developing the Rommel Center for Entrepreneurship, and winning more than $3 million for SU in state funding for workforce development. She championed the development and approval of a new General Education curriculum that will go into effect in the fall 2024 semester, which includes required diversity and inclusion, environmental sustainability and civic engagement components.
During her tenure as provost, SU also has set new records for Fulbright students and scholars, being named a top producer in the United States for both. She also focused on support for faculty careers with the appointment of an Assistant Provost for Faculty Success, the launch of SU's Center for the Advancement of Faculty Excellence and two awards from the National Science Foundation to support career equity for science faculty.
"We are also incredibly grateful for the leadership she displayed during COVID-19 in both the University's response and ability to rebound from the pandemic," said Lepre. "Through troubled times she brought a calming and reassuring presence to the campus — something that will be difficult to replace.
"Dr. Olmstead has made an undeniable impact on our campus community. Her leadership and achievements will leave a legacy for future generations of faculty, staff and students."
An ecologist by training, Olmstead held multiple leadership positions at the University of South Dakota before coming to SU.
For more information call 410-543-6030 or visit the SU website.
SHARE