Rodney Robinson Continues SU's Riall Lecture Series Oct. 18
Tuesday October 4, 2022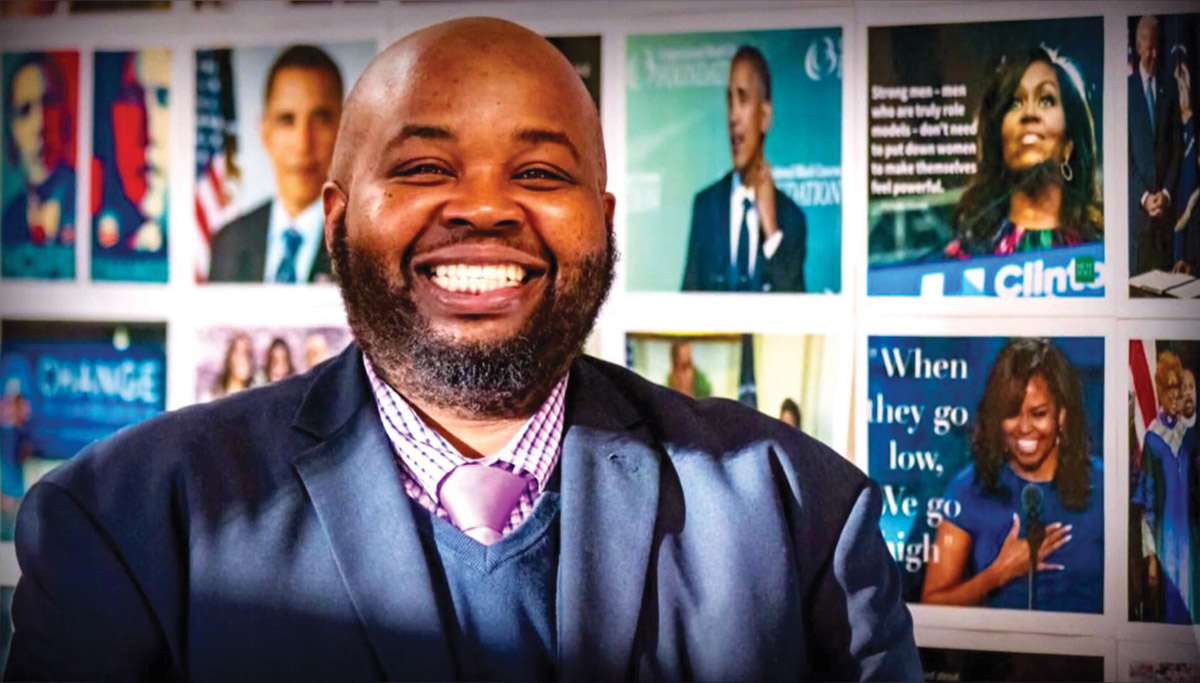 SALISBURY, MD---Richmond, VA, Public Schools Senior Policy Advisory Rodney Robinson continues Salisbury University's E. Pauline Riall Lecture Series in education 7 p.m. Tuesday, October 18, in the Patricia R. Guerrieri Academic Commons Assembly Hall.
Robinson was named the 2019 National Teacher of the Year by the Council of Chief State School Officers in recognition of his cultural equity advocacy to ensure students have teachers and administrators who look like them and value their culture.
He was also named the 2019 Historically Black Colleges and Universities Male Alumnus of the Year by HBCUdigest.com and ranked No. 8 on Root magazine's list of Top 100 influential African Americans.
He started the RVA Men Teach Program to recruit and retain male teachers of color in Richmond Public Schools. In education and beyond, his passion is helping underprivileged and underrepresented populations in the U.S.
Sponsored by SU's Samuel W. and Marilyn C. Seidel School of Education, admission to his talk is free the public is invited.
Those planning to park on campus must register in advance for a free parking pass.
For more information call 410-543-6335 or visit the SU website.