Women's Circle Award Connects Student to Her Future in Microbiology Research
Tuesday October 25, 2022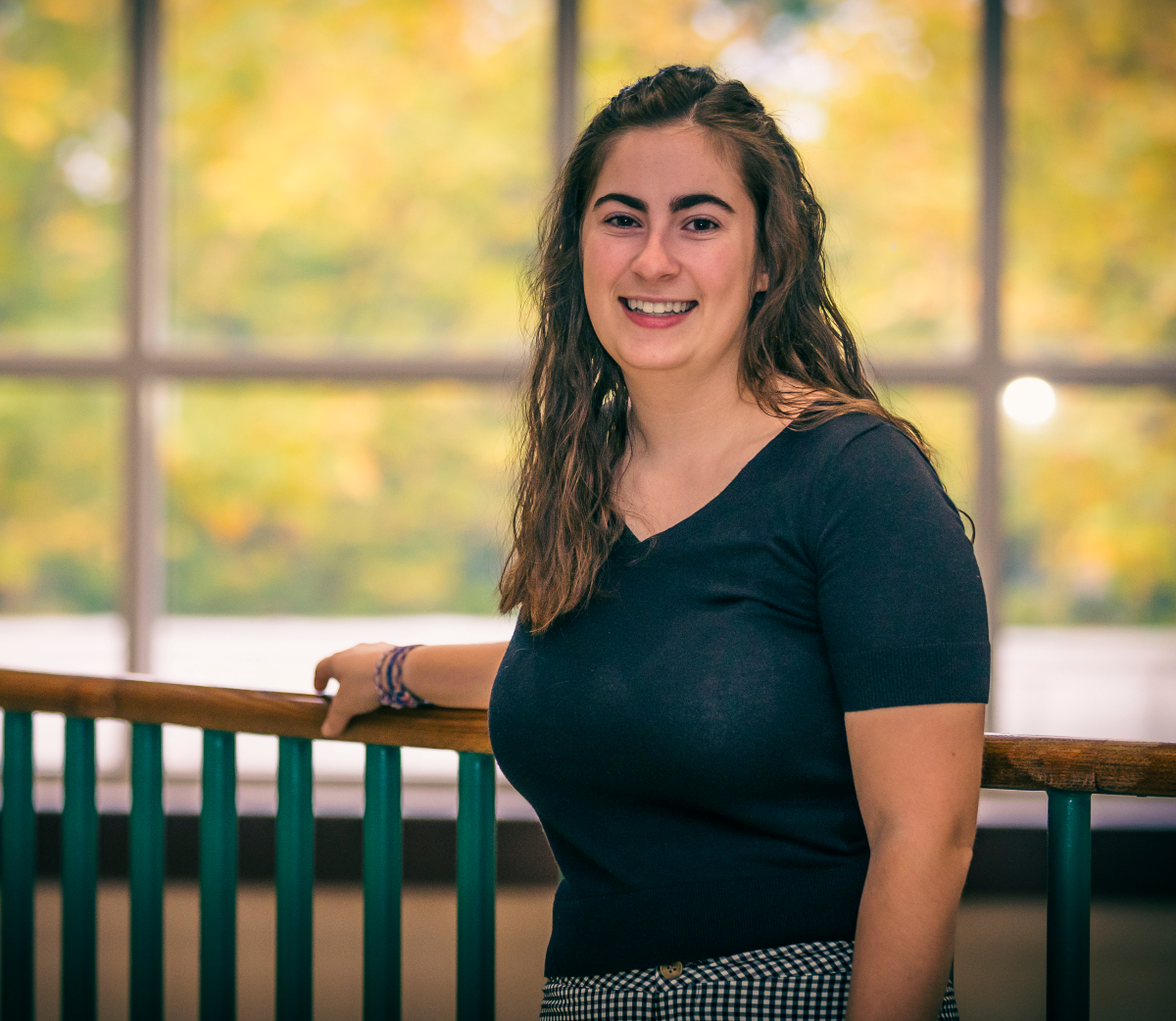 SALISBURY, MD---Aerin Rost-Nasshan discovered her niche in microbiology when she started conducting research at Salisbury University.
The experience of investigating bacterial metabolism and the effects of gene editing in Dr. Michael Carter's lab helped her develop critical skills such as lab techniques and communication – and see her future career as a professional researcher.
Now a senior in the Biology Program, Rost-Nasshan of Silver Spring, MD, is expanding on those interests. Working alongside Drs. Jennifer Nyland and Christina Bradley of the Biological Sciences Department, she is investigating the environmental conditions of the upper tributaries of the Chesapeake Bay.
Recently, she earned an SU accolade that will help her continue that research.
Rost-Nasshan received the 2022 SU Women's Circle Educational Enhancement Award. Each year, with support from the Clarke Honors College,the fund awards $1,000 to provide opportunities that undergraduates may not otherwise have. Since it was first offered in 2015, the scholarship has helped students travel to Hawaii to study human impacts on humpback whales, and intern at the United Nations Educational, Scientific and Cultural Organization to combat violent extremism. They have traveled to South Africa to study global health programs and participated in volunteer projects with Habitat for Humanity.
Now, Rost-Nasshan will be able to continue microbiology research for her Honors thesis.
"Doing undergraduate research like this is an important aspect of graduate school qualifications," Rost-Nasshan said. "This scholarship will help me not only continue to do what I love, but stand out on grad school applications."
Bacteria can be used as good indicator species to detect pollution, sewer leakage or other environmental health concerns. Rost-Nasshan's research will provide a baseline for the microbial ecology of the Chesapeake Bay area, which could help later studies looking at differences over time or between areas.
"The project's importance is in what it can tell us in the future," she said.
The study involves eight sample sites in the upper tributaries of the Chesapeake Bay, and the team will need DNA extraction kits and sequencing to complete it. The scholarship contributes toward funding both, so Rost-Nasshan will be able to process enough samples to produce reliable results.
"I was very excited about the scholarship, which lifted a huge burden for me and opened up new doors," Aerin said. "It allowed me to jump right into the research."
Aerin recently spoke about her experiences at the SU Women's Circle's Peer-2-Peer welcome back event. The Women's Circle is a group of professional women, from campus and the community, who meet for professional development and networking opportunities.
"The women at the event, especially SU President Carolyn Ringer Lepre and Dr. Lawanda Dockins-Mills, were very supportive and made me feel comfortable," Aerin said.
Sponsored by the Bank of Delmarva, the Educational Enhancement Award fund allows the Women's Circle to positively affect the lives of SU students and connect them with experiences that will impact their futures. Through the award, SU students have been able to participate in research projects, study abroad, volunteer trips, community service, experiential learning, internships and conferences.
Learn more about opportunities to Make Tomorrow Yours at SU.