Alumni Homecoming and Family Weekend Drive to Benefit Food for the Flock Pantry October 29
Tuesday October 25, 2022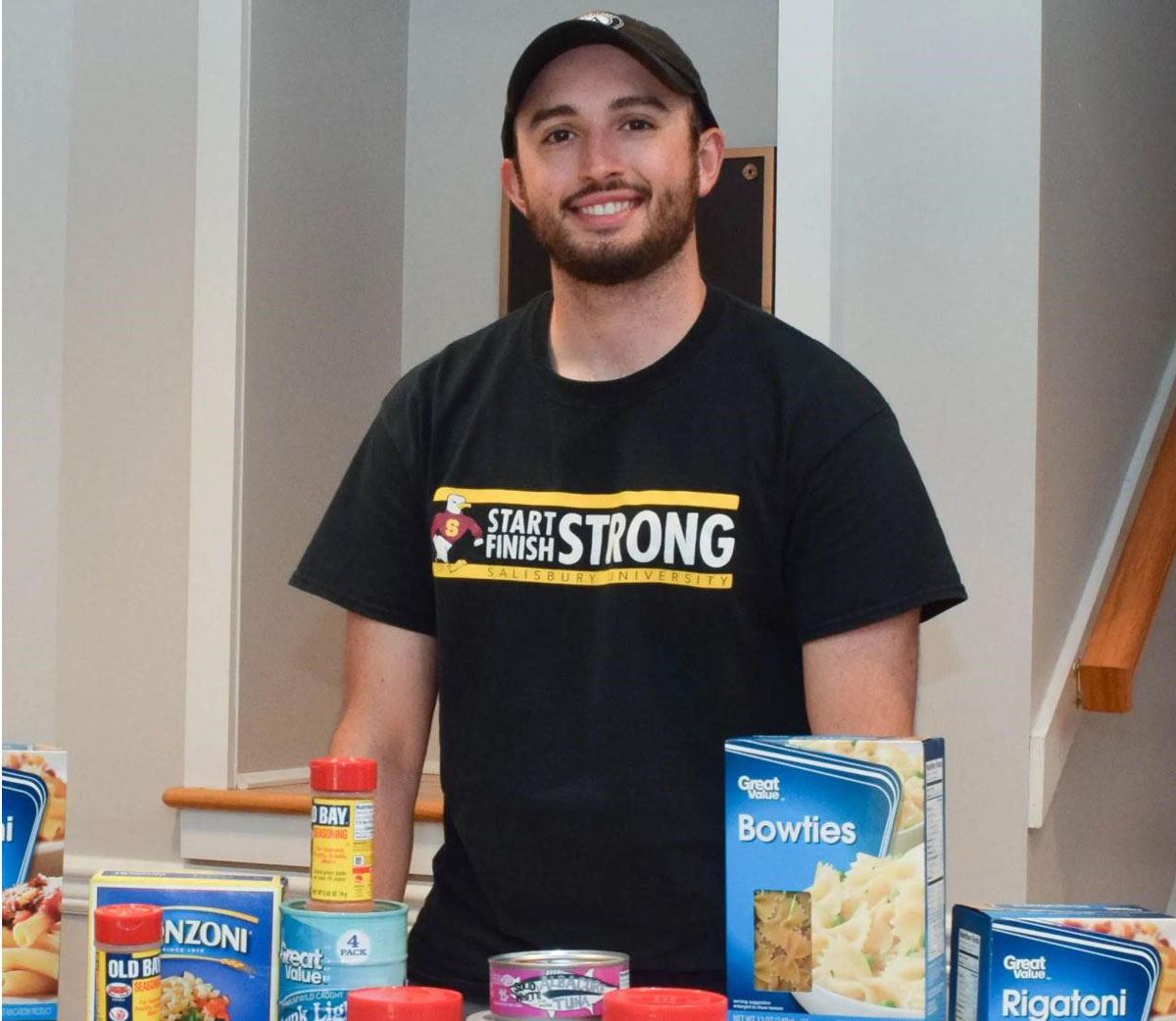 SALISBURY, MD---Since 2018, Salisbury University's student-led Food for the Flock food pantry has helped to ensure no student on campus goes hungry.
On Saturday, October 29, the organization is asking those attending SU's annual Alumni Homecoming and Family Weekend Flock Party and football game to extend the celebration to others by donating non-perishable and canned food at a box marked for the initiative at the entrance to Sea Gull Stadium.
Flock Party hours are 11 a.m.-3 p.m. Game time (vs. Rowan University) is 1 p.m.
"The last thing college students should have to worry about is where their next meal is coming from," said Lydia Lyons, Food for the Flock president. "Whether a student needs help for just one week or throughout the course of the year, we're there to help.
"As a donation-based organization, we rely on the generosity of others to help keep the pantry stocked throughout the semester. Alumni Homecoming and Family Weekend provides a wonderful opportunity for members of the SU community to give back in that way."
Especially needed items include staples such as boxed pasta, tomato sauce, peanut butter, jams and jellies, and canned beans, vegetables, fruit, tuna, chicken and beef.
In addition to Alumni Homecoming and Family Weekend, donations are accepted year-round at the Food for the Flock Office on the ground floor of the Commons, near the SU Bookstore, during pantry hours. Monetary donations may be made online anytime.
For hours and more information, visit the Food for the Flock webpage.
Learn more about opportunities to Make Tomorrow Yours at the SU website.