SU Announces Maroon and Gold Spirit Week Instagram Contest October 24-28
Thursday October 20, 2022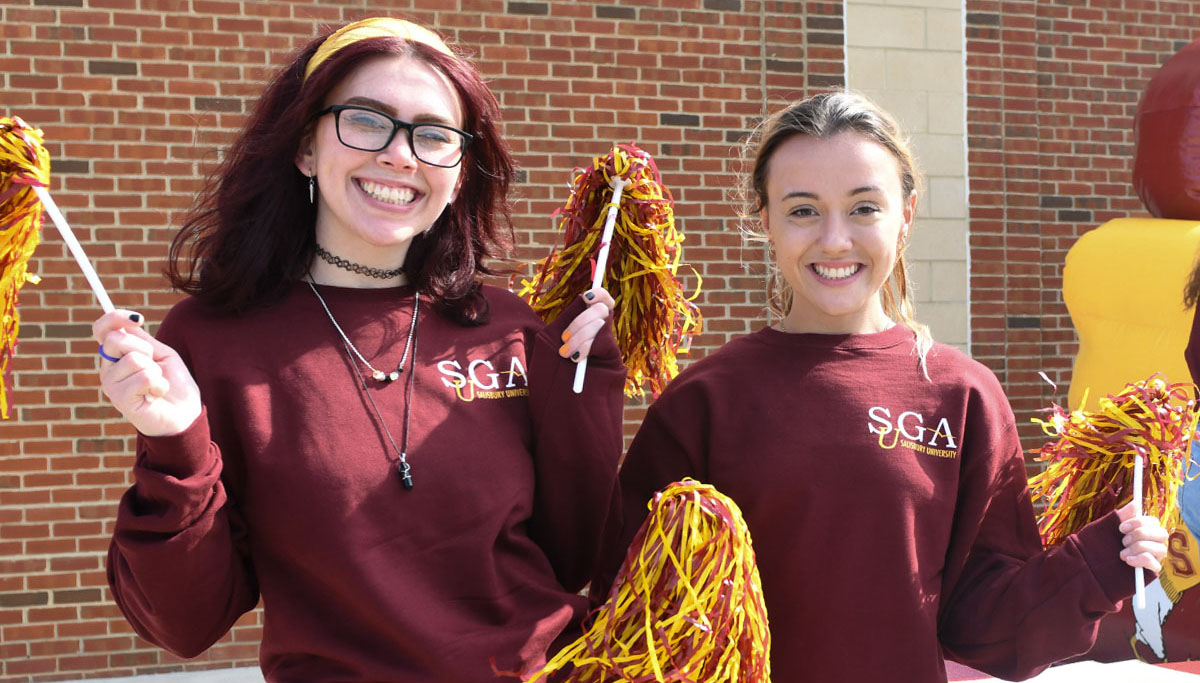 SALISBURY, MD---Salisbury University is providing a chance for students, employees and alumni to share their Sea Gull pride with the world during Maroon and Gold Spirit Week, Monday-Friday, October 24-28.
Those posting a photo of themselves wearing SU gear to a public Instagram account between 8 a.m. and 4:30 p.m., tagging @SalisburyUniversity and using the hashtag #SUMaroonandGold, will be entered into a daily drawing for a Sammy the Sea Gull bobblehead.
Each day's winner will be entered into a grand prize drawing for an SU gift basket. The grand prize winner will be announced during this year's Alumni Homecoming and Family Weekend football game as the Sea Gulls take on Rowan University 1 p.m. at Sea Gull Stadium. All winners will be notified via Instagram.
Entrants also may choose to take their picture, wearing SU gear, with one of several Sammy the Sea Gull cut-outs that will be available throughout campus that week. (Including Sammy is not a requirement to enter.)
Complete contest rules are available online. Be sure to view and follow the SU Instagram page.
Learn more about SU and opportunities to Make Tomorrow Yours at the SU website.
SHARE