Delmarva Public Media Hosts Skribe Concert at SU's Guerrieri Student Union Gazebo
Thursday October 20, 2022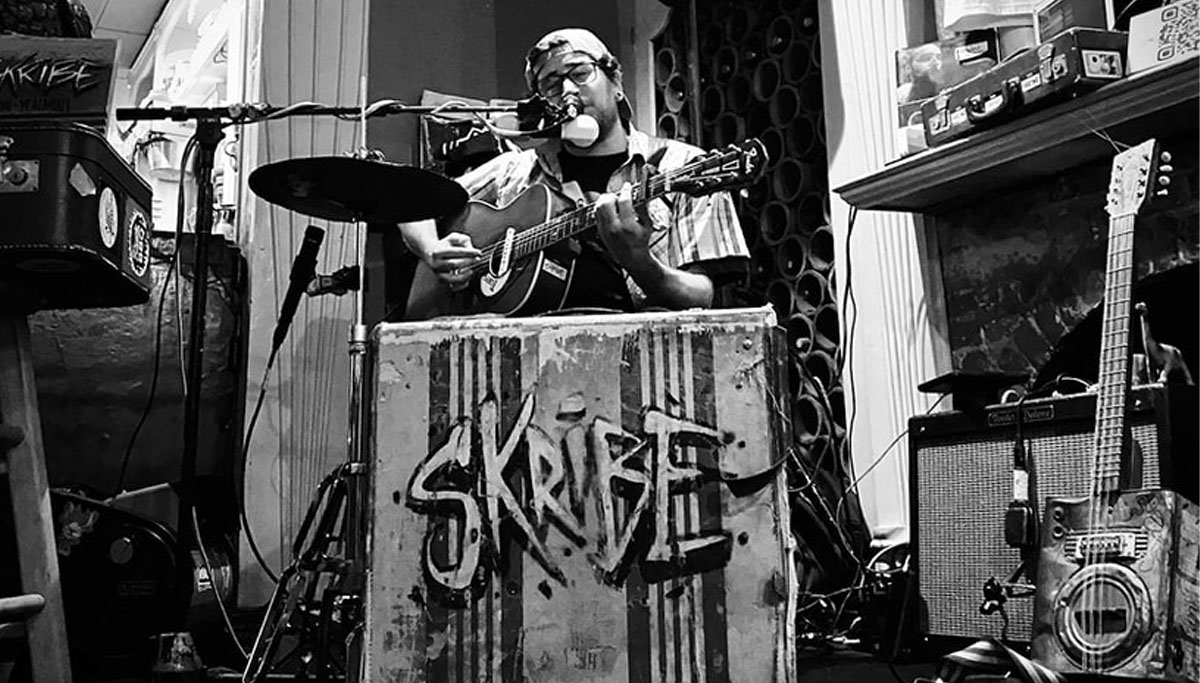 SALISBURY, MD---Delmarva Public Media (DPM) hosts a concert by "garage-folk" artist Skribe noon-1 p.m. Friday, October 21, at the Guerrieri Student Union Gazebo at Salisbury University.
An Annapolis-based performer, Skribe has shared the stage over the years with The Decemberists, Lord Huron, Shakey Graves, Esme Paterson and others. At the heart of Skribe's music is his oil can guitar, called a canjo-zookie. The eight-stringed instrument, along with Skribe's old-school voice and self-accompaniment on the suitcase kick-drum, delivers a unique and soulful sound.
Concert-goers are encouraged to bring their lunch and enjoy the show. They will learn more about the artist during an live interview segment with DPM's Bryan Russo.
Admission is free and the public is invited. Those planning to park on campus must register in advance for a free parking pass at http://webapps.salisbury.edu/parking/visitor.
Delmarva Public Media is a three-station collaboration (WSCL 89.5 FM, WSDL 90.7 FM and WESM 91.3 FM) between Salisbury University and the University of Maryland Eastern Shore, delivering music, news and local programming to the airwaves of the Delmarva Peninsula.
For more information visit the DPM website at www.delmarvapublicmedia.com. Learn more about SU and opportunities to Make Tomorrow Yours at www.salisbury.edu.