SU's Marinaro Earns Top International Olympic Committee Merit
Wednesday October 19, 2022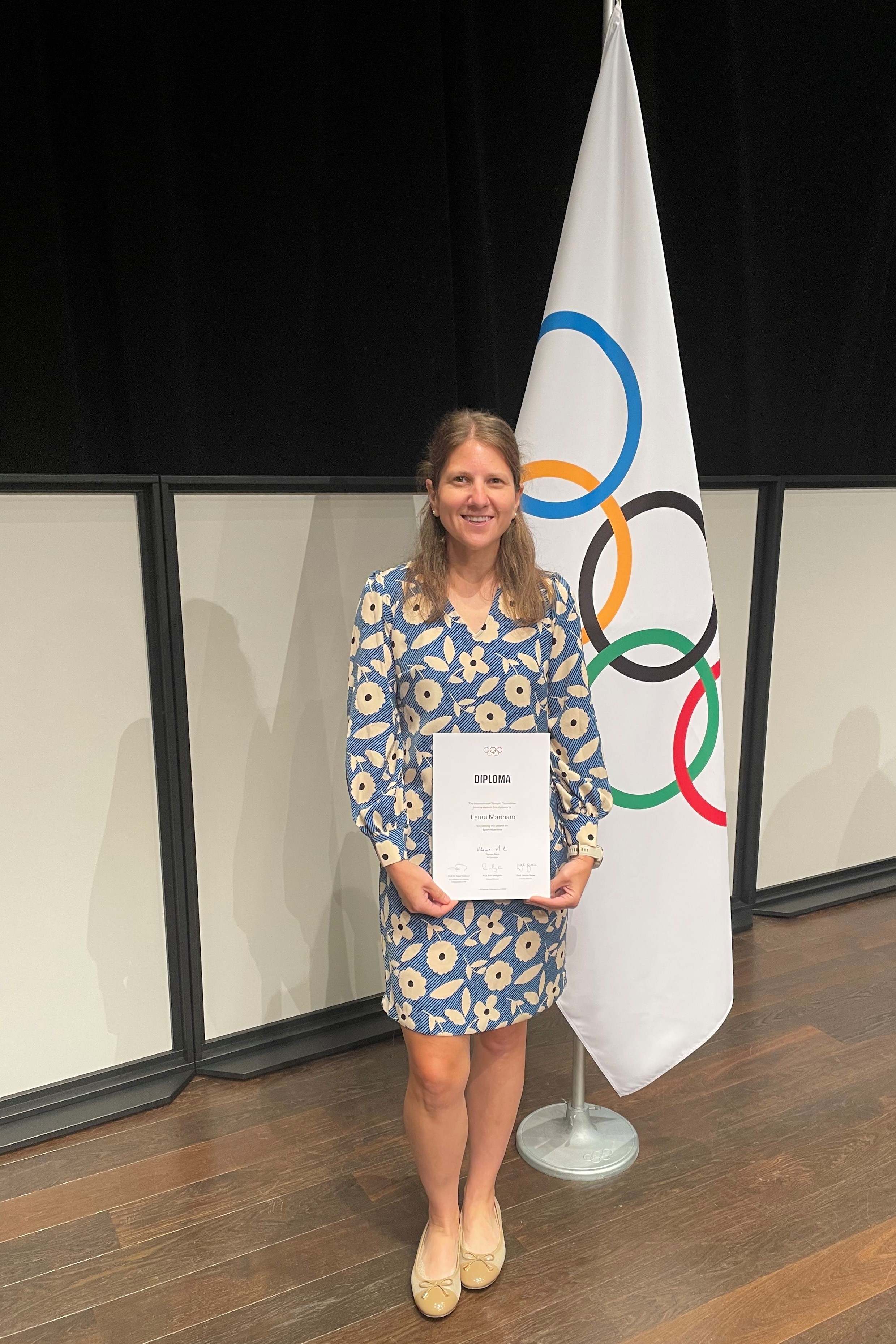 SALISBURY, MD---The vision of the International Olympic Committee (IOC) is to "Build a Better World through Sport," and Salisbury University's Dr. Laura Marinaro is doing just that.
Marinaro, assistant professor in SU's School of Health Sciences, has proven herself a steward of sports nutrition advancement and education after earning the organization's highest academic standard, the IOC Diploma in sports nutrition.
"It's such an elite program, I was honored and excited when I learned I had been accepted," she said. "To successfully complete the curriculum and be among only 900 graduates worldwide since the program was established in 2007 is a little surreal."
Marinaro was one of four from the U.S. in the 2022 graduating cohort. Only 56 from the U.S. have earned the diploma in its 15-year history.
"The program's instructors are some of the field's most recognized and respected researchers," she said. "It's incredibly rare to have the opportunity to learn about specialized topics from the very experts who are leading the way in these areas."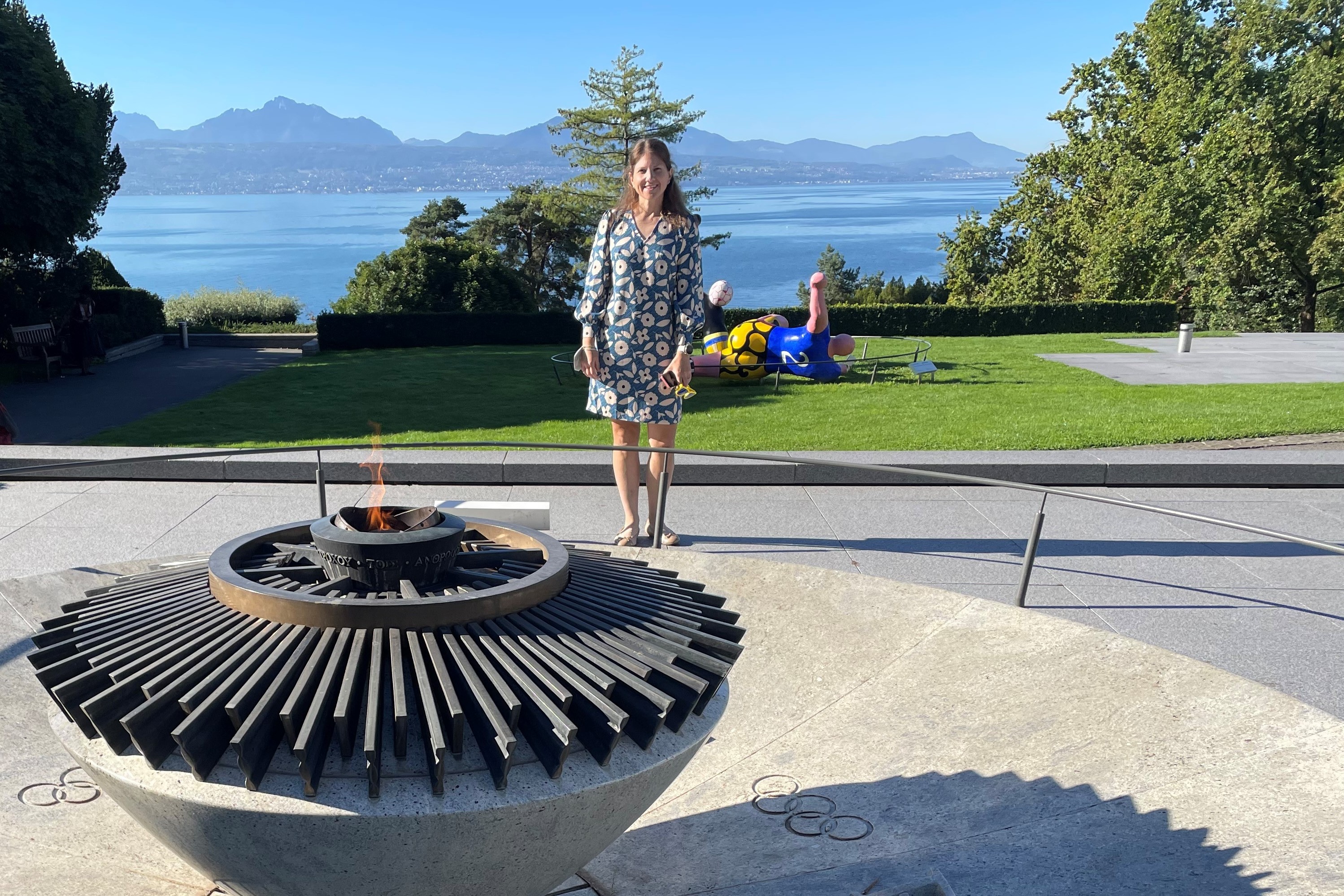 While the degree program was virtual, Marinaro recently travelled to IOC headquarters in Switzerland for the in-person graduation, which included a private tour of the renowned Olympic Museum.
"It was a such a special trip in so many ways even beyond the graduation," said Marinaro. "I loved checking out Olympic athlete memorabilia, learning more about the history of the Games, and getting to see the official Olympic flame."
The Diploma puts Marinaro, who also works with athletes in the community, one step closer to her goal of becoming a board-certified specialist in sports dietetics, accounting for 25% of the practical hours required.
"This program provided the opportunity to dive into areas I'm passionate about in sports nutrition," she said. "It was validating to affirm some of my existing knowledge around best practices while also learning about advances in the scientific research surrounding performance nutrition. Some of my favorite modules focused on the far-reaching negative implications of under-fueling and learning about evidence-based supplements for performance enhancement from one of the authors of the IOC's consensus statement on the topic"
The first year of the program focused on the science of nutrition, while the second was applied learning, culminating with a final project on the analysis and presentation of a sport-specific review.
Marinaro tapped into her passion for triathlons when completing her capstone work, "Nutrition to Support Training and Racing in National Collegiate Athletic Association (NCAA) Triathlon."
While she's not quite ready to take her triathlon game to the Olympic trials, she is excited to assist athletes of all levels and provide an even more well-rounded knowledgebase for her students at SU.
Learn more about SU and opportunities to Make Tomorrow Yours at www.salisbury.edu.

SHARE