SU's Surak Selected for International Fellowship
Tuesday January 25, 2022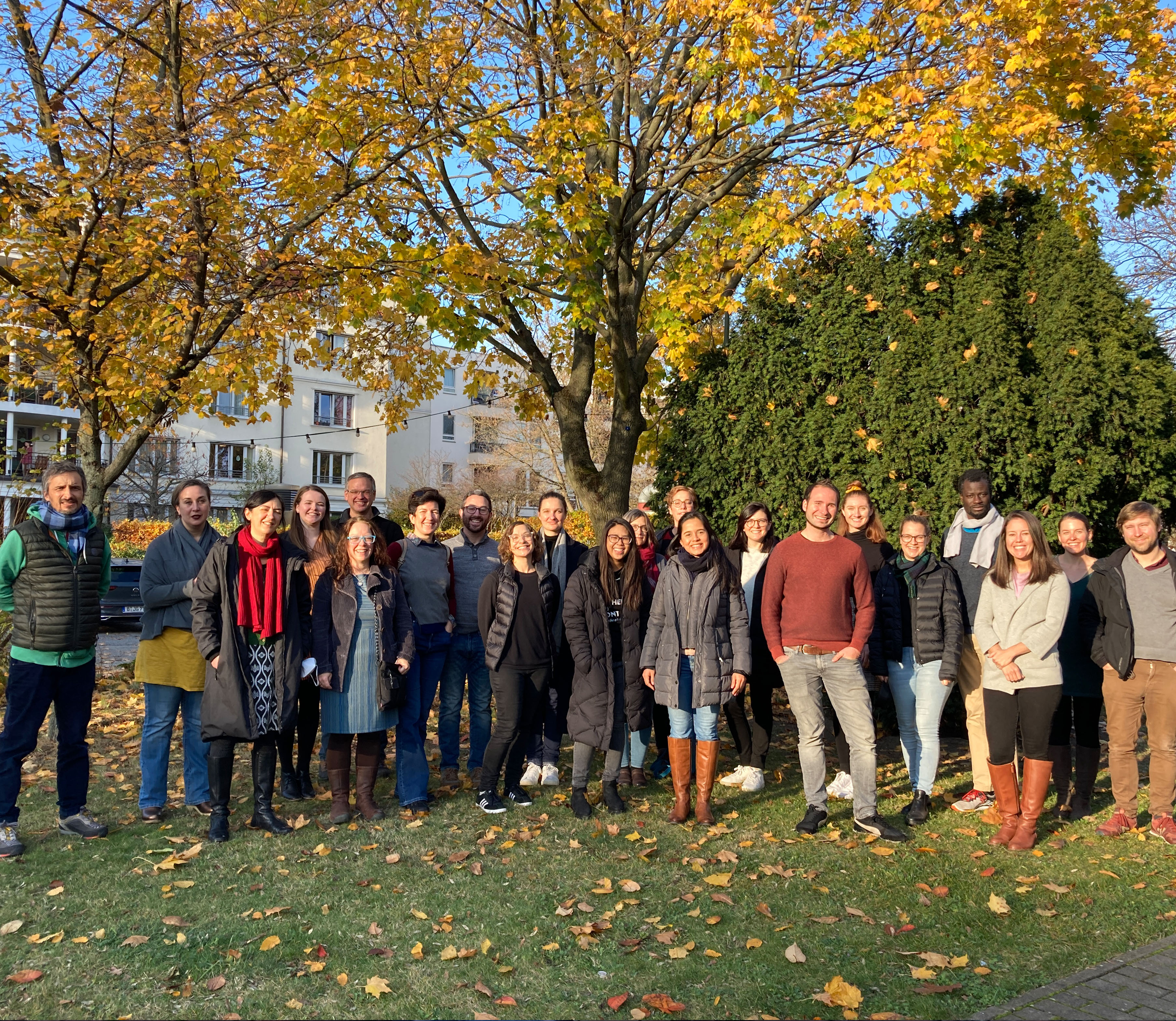 SALISBURY, MD---Dr. Sarah Surak, Salisbury University associate professor in the departments of political science and environmental studies, has a familiarity with Germany through more than a decade of research involving sustainability and environmental policy.
Through a year-long fellowship through the Transatlantic Exchange of Civic Educators (TECE), she now has a chance to deeply explore aspects of youth civic education and engagement in Germany as it compares to the U.S.
The program has connected 21 professionals in a variety of civic engagement areas from the U.S. and Germany, allowing them to share research and best practices in civic education.
"It is fascinating to learn the different ways that youth civic engagement is supported and coordinated, from funding mechanisms to how people and institutions understand what democratic engagement can and should look like," said Surak.
She is among a small group of higher education representatives in the inaugural cohort, which began working remotely last summer before meeting for the first time in Germany in November.
"This Fellowship is different from my usual professional experiences. There is such a nice diversity of professionals – I typically work with people engaging civic engagement in higher education," she said. "In Germany, youth civic work primarily takes place outside of schools and universities."
"While we work in different sectors, often with different approaches, everyone was united around the common idea of wanting to support and strengthen civic participation, democracy and civic engagement."
Among the reasons for the eclectic group is the fact that, despite the U.S.'s influence on education policy in Germany post-World War II, the two countries have taken very different paths with approaches to civic education. Unlike the U.S., in Germany, civic education largely occurs outside of the K-12 education and college and universities, said Surak.
"Academics tend to have a particular lens and way of interpreting things, and it is important that we always challenge these framing and learn from on-the-ground practice," she said. "While I worked with practitioners in my community, this experience was different. I have the opportunity to work with professionals in different spaces that I wouldn't have encountered in my usual work, both in the U.S. and Germany. From my colleagues in the program to the site visits to more than a dozen organizations in Weimar, Berlin, and Erfurt, Germany, I was exposed to a wide range of new tools, methods, and techniques."
Among the goals for the fellowship are to foster a people-to-people transatlantic exchange in civic engagement; evaluate the current state of civic learning and existing approaches; share best practice models and initiatives to spark innovation and a transfer of learning to participating organizations; increase recognition of the role non-school actors play in developing civic and political competences of young people; and build a pool of multipliers to offer the opportunity for partnership-building for future projects.
The fellows have continued their work remotely, collaborating on ideas and planning for their next in-person visit for 10 days this spring in Boston and Washington, D.C.
"I'm so excited that we have a number of opportunities to engage over the entire year," said Surak. "We work well together as a group and it's very inspirational to learn from my new colleagues.
"COVID-19 has been hard on everyone, and this opportunity has reinvigorated my research and practice. I have several new projects already underway with collaborators across Germany and the U.S. This summer, I will begin working with organizations in Germany to provide training in civic reflection facilitation. As a Senior Fellow for SU's Institute for Public Affairs and Civic Engagement, I'm excited to be able to support the use of this conversation technique in Europe."
Along with Surak's civic engagement research and practice, she hopes her students will gain from the experience going forward.
"In my research, I assess civic education and democratic engagement in the U.S.," she said. "This research also gives me an expanded perspective when I talk to my students about the theory and practice of democracy, structures of government, and public participation. From a comparative perspective, I can provide in-depth examples for my students of how things work in other spaces. I also hope to bring students abroad in future years so that they can also experience this type of experiential learning."
Learn more about how SU students and faculty are exploring opportunities for greatness and making tomorrow theirs at www.salisbury.edu.