SU Announces 2020-21 Employees of the Year
Tuesday August 10, 2021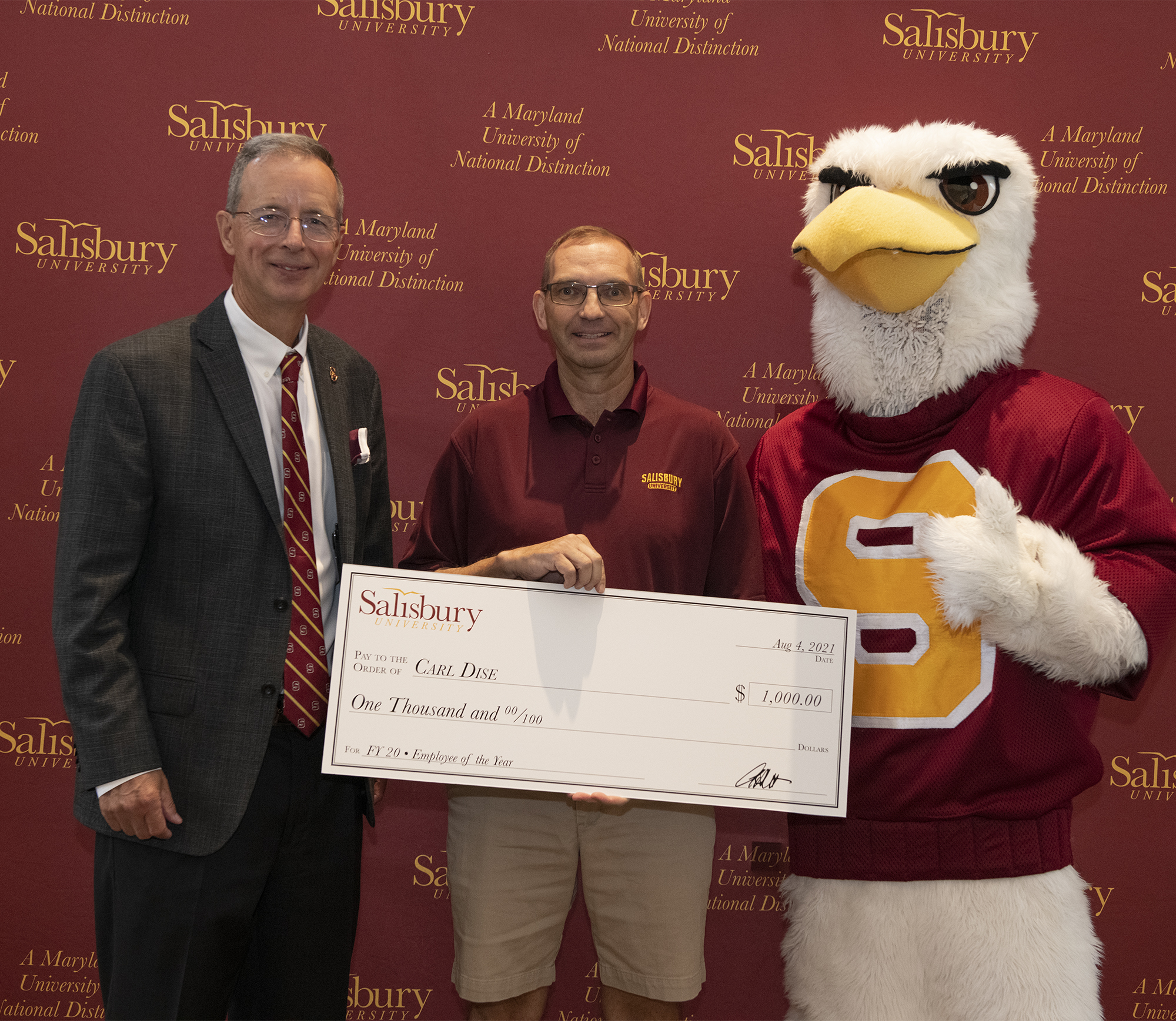 SALISBURY, MD---Tiffany Arrington, program manager in Student Affairs, and Carl Dise, post office manager, have been named the Salisbury University's 2021 and 2020 Employees of the Year, respectively.
Announced during SU's Employee Appreciation Day, held for the first time since 2019 due to the COVID-19 pandemic, the winners for the past two years each received a $1,000 cash prize and an SU parking pass.
Arrington was nominated for her work coordinating the SU Cares program, which serves and supports students from pre-enrollment through commencement while struggling with demanding situations.
"During [the pandemic], it goes without saying that many employees, faculty members and students have worked hard to adjust to the effects of the pandemic. Included in this group are some superstars: Tiffany Arrington is one of them. Tiffany is an extremely competent, compassionate and hardworking member of the SU Team," said her nominator, Tracy Hajir, assistant to the President.
"With a firm hand and a caring heart, Tiffany, on a daily basis demonstrates the SU Cares ethos – serve with compassion and integrity," added Dr. Wallace Southerland, former associate vice president of student affairs, in a letter of support.
Dise was nominated for his dedication to the University and willingness to go above and beyond.
"Carl's dedication to the University, as well as his patience and understanding with both customers and employees make it an honor for us to work under him," stated his nomination letter, authored by a group of post office employees past and present. "He performs any task asked of him without complaint, even if the job is not a required service the post office provides.
"We have many students come in asking about lost packages that never made it to our campus post office. Though it is not required of him, he spends as long as it takes to locate their package and ensure they receive it. He gladly spends extra time ensuring that the job is done, without concern for the time it takes, even if it means staying late or coming in early."
For more information call 410-543-6030 or visit the SU website.