Important COVID-19 Information for SU Students
Tuesday December 7, 2021
Dear SU Students,
As Salisbury University continues its COVID-19 precautions, please note the following:
In partnership with the Wicomico County Health Department, SU hosts a pediatric COVID-19 and flu vaccine clinic for all children age 5-18 3:30-6:30 p.m. Friday, December 17, in the Great Hall of Holloway Hall.

President Charles Wight discusses future expectations for and responds to questions about SU's COVID-19 policies during a live briefing 11:30 a.m. Thursday, December 9, at

https://salisbury.zoom.us/j/93117801321. Please submit questions to StayInformed@salisbury.edu.

Pfizer, Moderna and Johnson & Johnson COVID-19 booster shots are available for all SU students age 18 and older. Schedule yours at

https://suvax.timetap.com

or off campus at

www.vaccines.gov

.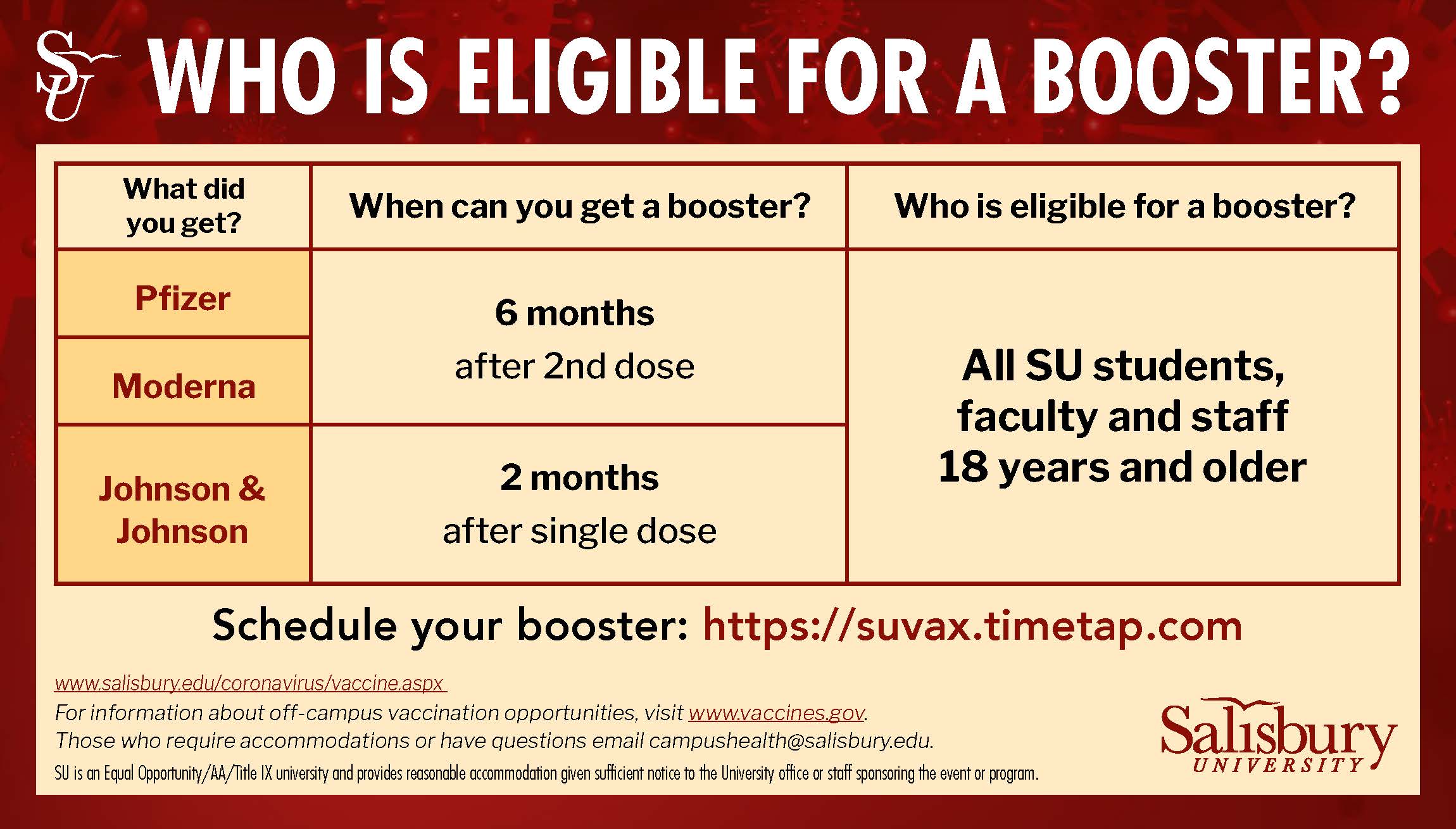 Please stay safe, and thank you for continuing to do your part to #ProtectTheFlock.
SHARE