SU Donates 4,000 COVID-19 Rapid Tests to Lower Shore Vulnerable Populations Task Force
Thursday December 16, 2021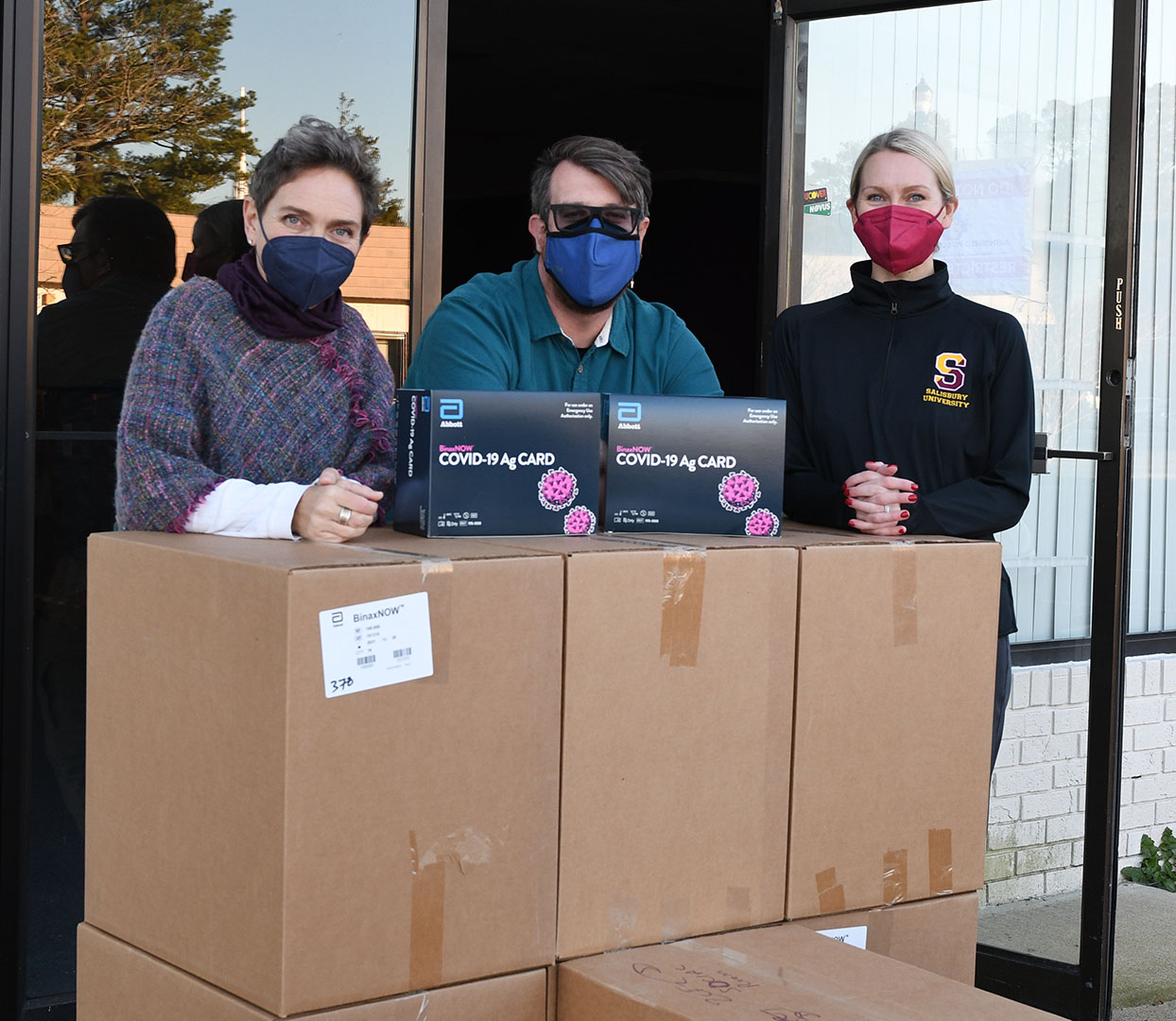 SALISBURY, MD---Salisbury University recently donated some 4,000 COVID-19 rapid antigen tests to the Lower Shore Vulnerable Populations Task Force for use by area homeless shelters.
Many shelters in the region require a negative COVID-19 test result for admission. The task force will make the donated tests available to local organizations providing services for homeless populations, including the HOPE Center, Hands and Hearts Ending Homelessness, Fenix Youth Project, Salisbury Christian Shelter, Salisbury Housing First, Rebirth Inc., the Haitian Community Development Center, CATA Inc., Habitat for Humanity, the Migrant Clinicians Network and Tri-Community Mediation.
"These tests may mean the difference between individuals having a warm, safe place to spend the night or being left out in the cold," said SU President Charles Wight. "We are happy any time SU can help those in need in our community and show our appreciation for the agencies that serve them."
SU requires those with University-issued exemptions from the University System of Maryland's COVID-19 vaccination mandate to test for the virus twice weekly to maintain campus access. With more than 94% of the SU community now vaccinated, however, demand for rapid testing has diminished, leaving surplus test kits set to expire during the University's winter break. The donated tests are part of that surplus.
SU also recently donated nearly 1,000 rapid tests to Wicomico County Public Schools, which provides free testing for any students or employees who experience COVID-19 symptoms or who have had close contact with someone who has tested positive for the virus.
Learn more about how SU students and faculty are exploring opportunities for greatness and making tomorrow theirs at the SU website.