Important COVID-19 Information for SU Students
Tuesday November 30, 2021
Dear SU Students,
As Salisbury University continues its COVID-19 precautions, please note the following:
Pfizer, Moderna and Johnson & Johnson COVID-19 booster shots are available for all SU students age 18 and older. Schedule yours at

https://suvax.timetap.com

.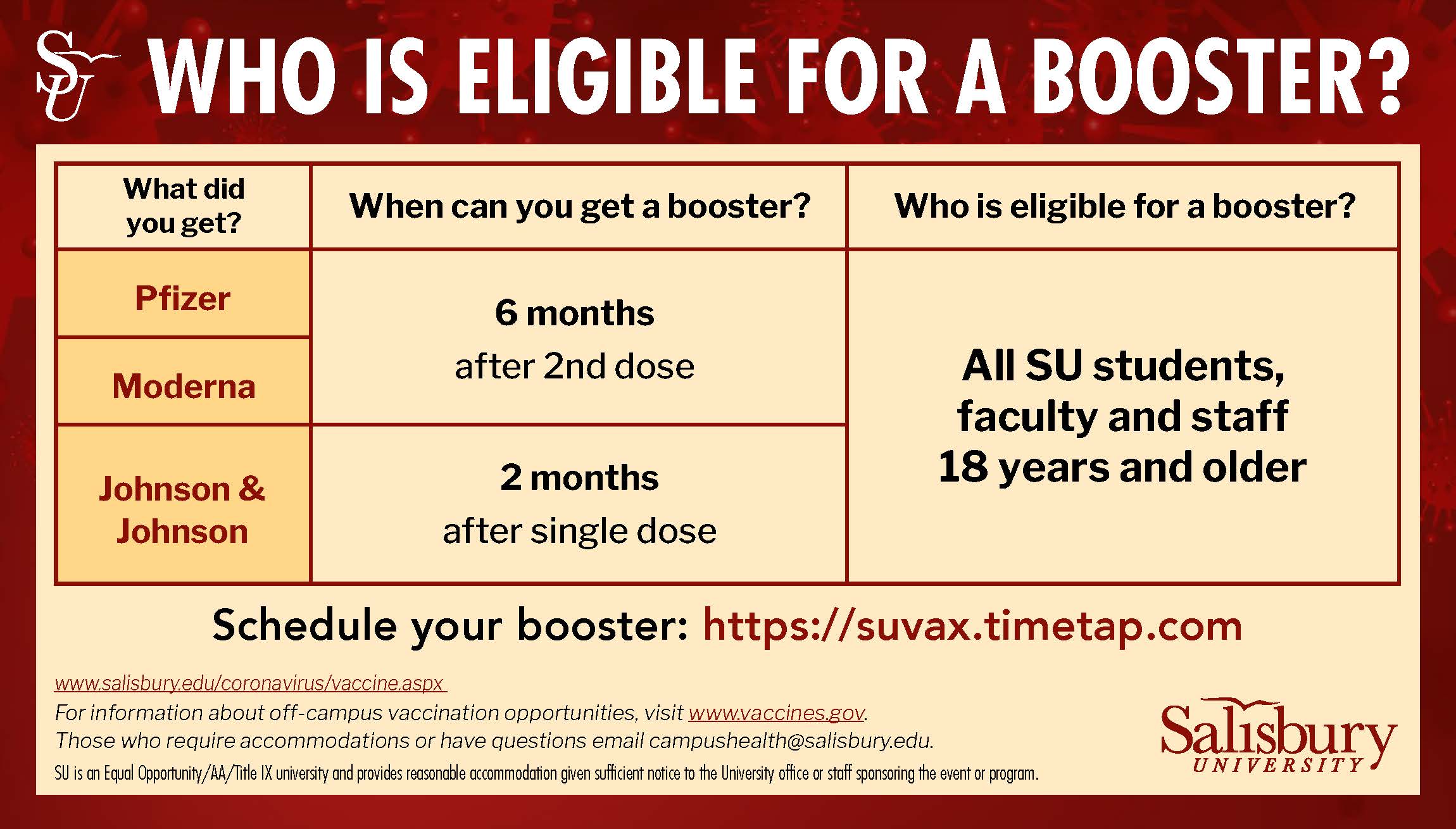 Please stay safe, and thank you for continuing to do your part to #ProtectTheFlock.