Egan, Maykrantz Earn ILA Women and Leadership Awards
Friday November 12, 2021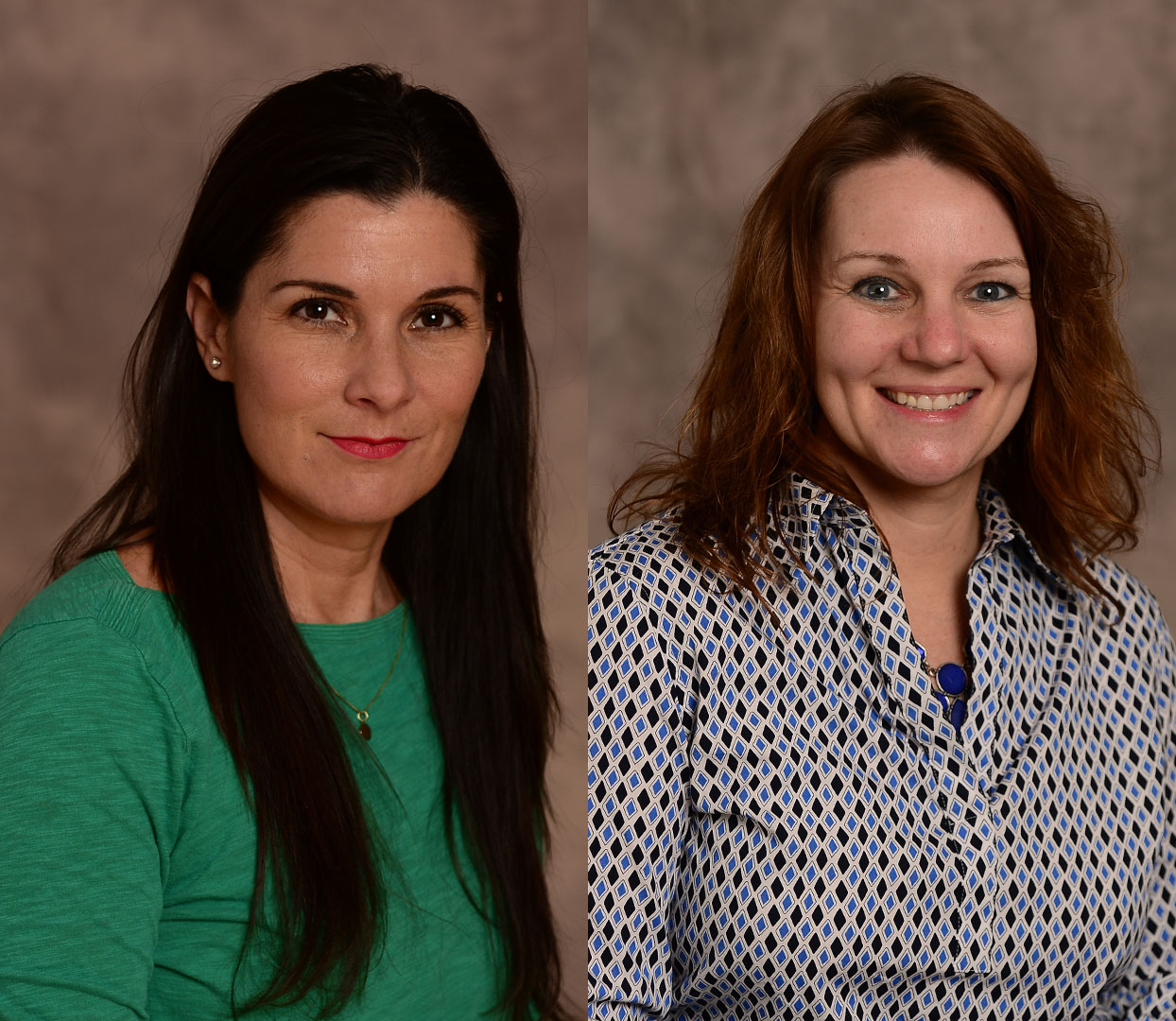 SALISBURY, MD---The International Leadership Association (ILA), the largest global organization for leadership scholars and practitioners, recently announced Salisbury University's Drs. Chrys Egan and Sherry Maykrantz as Women and Leadership Award winners.
They will receive their honors at the annual Women and Leadership Conference in June 2022, in Portsmouth, England.
Egan, associate dean and professor of communication in the Charles R. and Martha N. Fulton School of Liberal Arts, receives the ILA Women and Leadership Outstanding Practice with Local Impact Award for her years of mentoring work with the Youth Innovation Academy, Peer to Peer Women's Circle, Mosaic Mentoring and Office of Undergraduate Research and Creativity Activity (OURCA).
She has served as past chair of the ILA Women and Leadership Committee and past president of the Popular Culture Association in the South, and is second vice president of the Maryland Communication Association. She is co-editor of Pathways into the Political Arena: The Perspectives of Global Women Leaders. She also has earned SU's President's Diversity, Outstanding Faculty, Alumni Faculty Appreciation, Outstanding Research Mentor, and Distinguished Faculty awards.
In addition, Egan has received the University System of Maryland Board of Regents' Faculty Award for Excellence in Mentoring and been recognized among Maryland's Top 100 Women by the Baltimore-based Daily Record. In December, she will graduate from the Leadership Maryland program.
Maykrantz, assistant professor of public health in the College of Health and Human Services, receives the ILA Women and Leadership Outstanding Scholarship for Emerging Scholars Award. Since earning her Ph.D. in 2017, she has published seven journal articles on a variety of topics including the role of trust in information and cognitive resources in shaping health protective behaviors. She also has published on self-leadership and coping.
She has delivered 10 academic conference presentations on important public health issues. Her grants include U.S. Department of Health and Human Services support to address opioid addiction, and an International Programs Grant to lead a study abroad course on drug relations in Portugal. She serves as chair of the SU Student Research Conference Committee and has earned an SU Libraries Information Literacy Partner of the Month Award.
The ILA brings together professionals from every sector, discipline and profession across the globe to produce rigorous research, cultivate a deeper understanding of the world and generate new insights into how to exercise effective leadership. These awards recognize Egan and Maykrantz's dedication to practicing leadership in their respective disciplines and their commitment to supporting diverse leadership.
For more information call 410-543-6030 or visit the ILA website.
Learn more about how SU students and faculty are exploring opportunities for greatness and making tomorrow theirs at the SU website.
SHARE